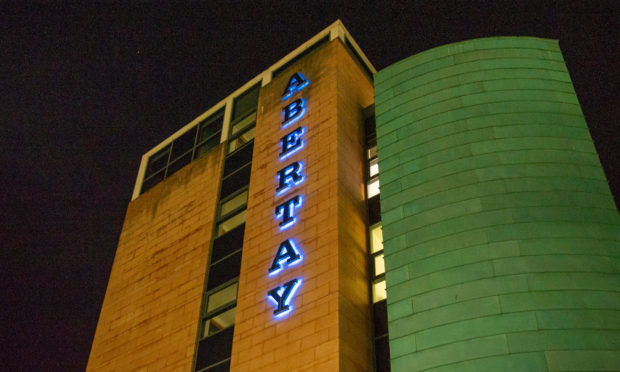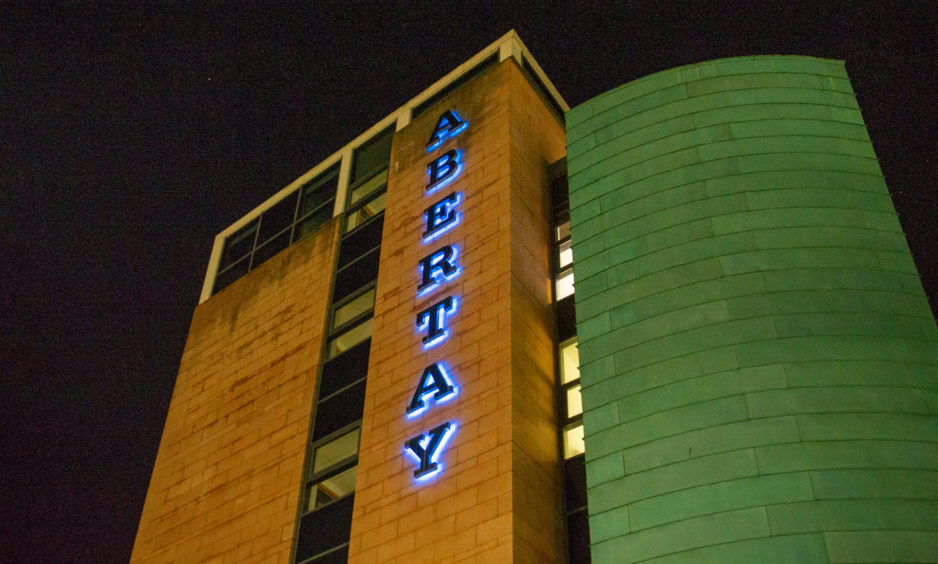 Hundreds of students in Dundee are self-isolating after health chiefs confirmed three positive Covid-19 cases at student accommodation in the city.
The confirmation came after NHS Tayside's health protection team said earlier on Wednesday it was investigating one positive case of Covid-19 and a "small number" of suspected cases linked to Parker House, which provides private student accommodation to Abertay and Dundee University students.
The positive case is a student at Abertay University and close contacts are being contacted.
All 500 residents staying at the halls have been told to quarantine until further contact tracing has been completed.
Dr Daniel Chandler, associate director of public health, said: "We know from outbreaks in other university settings across Scotland that the virus can spread very quickly in student accommodation.
"Therefore, as a precautionary measure, we are contacting all residents of Parker House and advising them to self-isolate immediately.
"Further investigation and contact tracing are continuing and we will review this advice in the coming days. It is really important that any residents who develop symptoms book a test as soon as possible."
The announcement comes days after the end of the official Abertay Freshers' Week, which closed on Sunday, September 20.  Freshers' Week for new Dundee University students begins on Saturday, September 26.
The traditional welcome week for new students has come under increasing focus after a coronavirus outbreak at St Andrews University was linked to an illegal fresher's week party in a halls of residence in the North East Fife town.
It is not yet known if the Abertay student who tested positive is a fresher.
Professor Nigel Seaton, principal of Abertay University, posted a video on social media on Wednesday afternoon saying the university was providing isolating students with food, support and, where necessary, financial assistance.
He said the campus remained "safe to learn" and asked students to follow recent Scottish Government advice banning social gatherings.
He said: "The university already has enhanced cleaning and safety measures in place on campus, in line with national guidance, and the campus will remain open.
"We have contacted students and staff to remind them of their personal responsibilities in relation to Covid-19 safety and to inform them of changes in Scottish Government guidance."
A Dundee University spokesman said they had a number of students staying in Parker House.
He said: "All of whom have been informed they will have to follow the self-isolation guidance.
"We have also written to all of our students and staff to update them of the situation, and giving guidance related to the First Minister's announcement yesterday, particularly around no visits to other households and flats.
"Support will be offered to students who are self-isolating," he added.
Scott Quinn, president of the Dundee University Students Association, said they were working hard to ensure coming to university remained an "exciting experience".
He said: "We understand that the request for all Parker House residents to self-isolate was a cautionary measure to prevent further transmission of Covid-19 by the small number of students showing symptoms.
"We are working to support the students affected and help them through this process. Coming to university is an exciting experience and we hope to keep it as such."
He urged all incoming and new students to follow government guidance.
"The student feedback for this has been largely positive, with a general understanding of the need for these procedures to be in place," he said.
"We are looking forward to welcoming more of our incoming students into the university accommodation on Saturday, and are encouraging them to get involved in the many online and socially distanced in-person events that have been scheduled," he added.