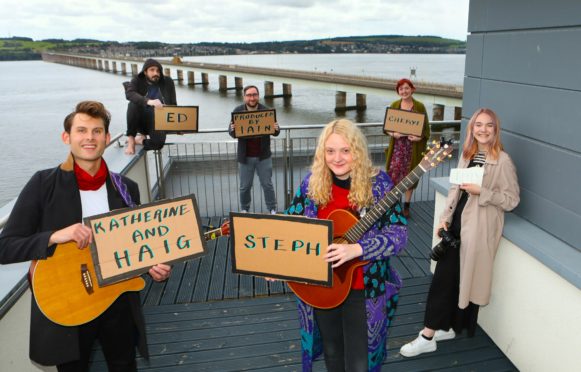 A creative Dundee collective has launched its ambitious bid to showcase local talent from some of the city's most unusual stages.
Against the backdrop of a dipping sun on the River Tay, the musicians and poets took to the spectacular open-air setting on the top of Dundee One at the city's waterfront for a gig reminiscent of The Beatles' famous 1969 rooftop show which went down in music history.
While the Fab Four's central London performance was an unannounced one-off, the Dundee artists hope their stunning venue will be just the first of many unusual locations around the area from which to keep people entertained.
Through social media like Instagram the Underground Rooftop Collective will live stream the performances of the musicians and poets who join the sessions.
Dundee events manager Khal Elhajoui secured the Dundee One rooftop for the successful first shows this week and a call has gone out for musicians, singers and poets to get involved.
Poet Cheryl McGregor, a recent Dundee University literature graduate said the first stage had delivered beautiful views for the performances.
"The events of this year have highlighted the importance of having outlets for creatives to get their work out there and this is another way of doing that," said the 23-year-old.
"We knew more restrictions were coming, but thankfully we can still operate within the rules and record it for people to enjoy.
"When you look around the city there are so many special places we can do this. There is a beautiful amphitheatre at the foot of Stobswell, but things like underpasses will also be a great place for this to happen.
Cheryl added: "Half of us involved work together at Dynamo on Union Street so that's partly why it came together this way.
"But we really want this to be as open as it can be, and would especially like to see more Dundonians coming forward to be part of it."
The Beatles gig which inspired the Dundee One event happened on January 30 1969 when the group took to their Apple Corps headquarters at 3 Savile Row in central London.
The Liverpool superstars played a 42-minute set before the Metropolitan Police asked them to turn down the volume in what proved to be their last public performance.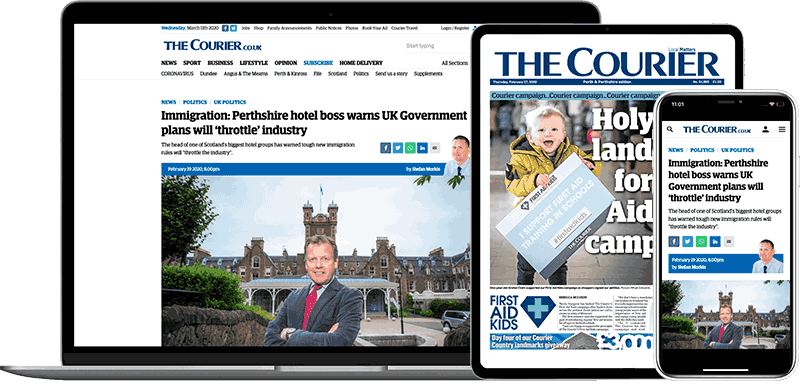 Help support quality local journalism … become a digital subscriber to The Courier
For as little as £5.99 a month you can access all of our content, including Premium articles.
Subscribe