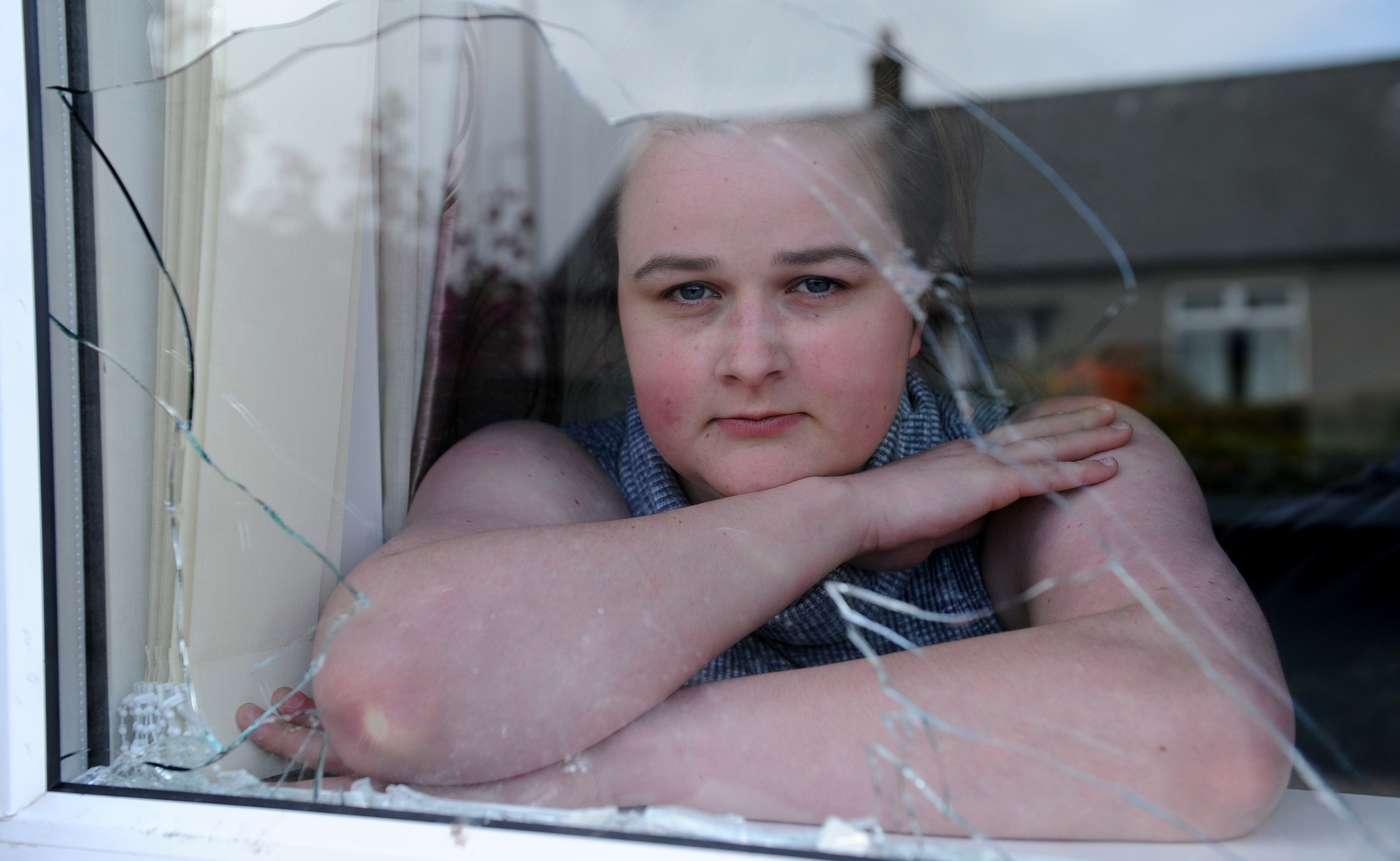 An Afghan war veteran has said he feels let down by police, after the windows of his house were smashed for a third time on Sunday.
Richard Caffrey, 23, served in the Royal Artillery Regiment for more than seven years before being medically discharged in February with post-traumatic stress disorder (PTSD).
The Afghan War veteran told The Courier that the windows of the Broughty Ferry flat he shares with his partner, Stacey Barret, have been targeted three times since he moved in to the property last October.
He said that he feels let down by police after the latest incident and that he is worried about how the attacks will affect his condition.
Each time his windows are smashed, Mr Caffrey throws himself to the floor,
convinced he is back in the theatre of conflict.
He has no idea why his property is being targeted and feels that police are not acting on his complaints.
Mr Caffrey said: "I am worried about my safety. I live in an area with a lot of elderly residents – my neighbour is 93 years old. I am glad, in a way, that the attacks are happening to me and not them.
"My landlord has to constantly replace the windows in my property, the one that was smashed on Sunday had only just been replaced.
"The attacks are occurring between 1am and 4am and when I hear the glass smashing I immediately hit the ground – I thought they were bombs.
"I become a completely different person when the PTSD takes over. I am worried about what might happen if I catch the people doing this.
"I feel let down by police, I don't feel they are following up the complaints. They are not helping me enough."
A spokesman for Police Scotland said: "Police Scotland is making inquiry in regard to two reports of vandalism to windows on April 11 and 12.
"The area was given passing attention by police officers. If anyone has any concerns they should contact Tayside Division on 101 or in an emergency on 999.
"It is important for us to listen to the views of our communities in order that we can provide the best service possible in Tayside."
Tony Hayes, chief executive of Veterans' Association UK, said that police need to take the attacks on Mr Caffrey very seriously.
He said: "If a veteran who is suffering from PTSD is triggered in a certain
way, then that veteran could become extremely violent and very dangerous.
"There are several cases nationwide where former combatants have been pushed the wrong way, and committed violent assaults whilst suffering from the effects of PTSD.
"Veterans suffering from PTSD can go in to 'combat mode' and they might become confused and think they are back in a combat situation.
"Police need to take the attacks very seriously, before something
happens.
"It is a disgrace that this former soldier is being targeted. We would encourage Richard to  contact us if he requires any support."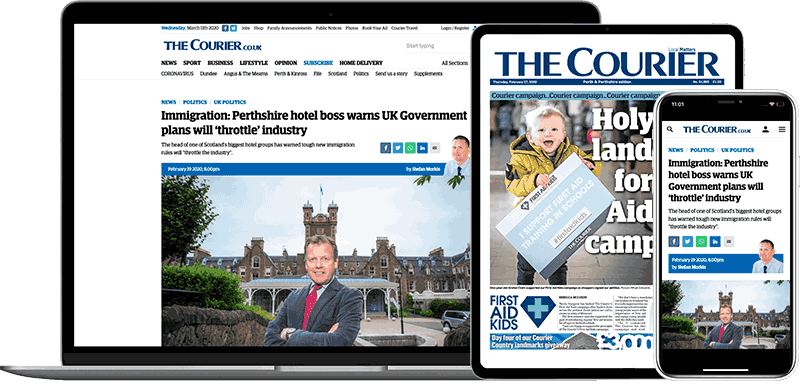 Help support quality local journalism … become a digital subscriber to The Courier
For as little as £5.99 a month you can access all of our content, including Premium articles.
Subscribe