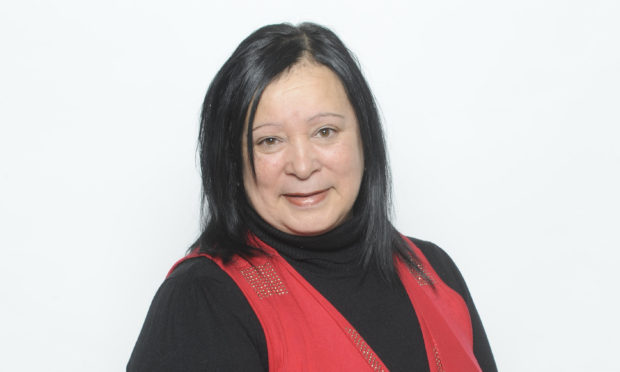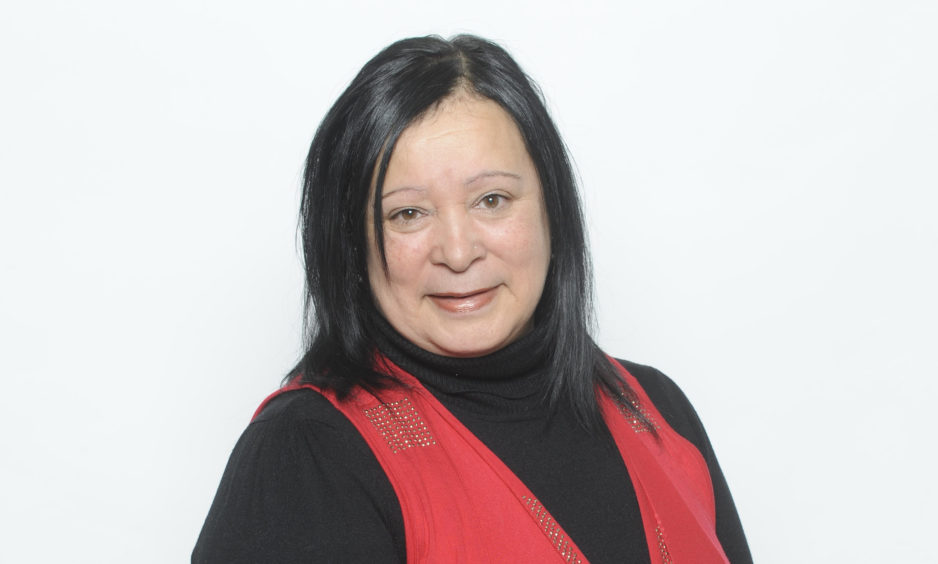 Dundee's only black councillor has told of the abuse she has received for speaking out against racism.
Georgia Cruickshank said she was targeted after condemning vandals who sprayed white supremacy graffiti on a mural highlighting the Black Lives Matter movement.
The Scottish Labour councillor for Maryfield spoke out after the Hilltown painting of George Floyd, the man allegedly murdered by an American police officer, was defaced in the summer.
Ms Cruickshank spoke nof her own struggles during a debate on how to highlight Dundee's past and present links to racism and the slave trade.
She said: "When I spoke out I was told to get back to my own country, I was abused, you name it, I was called it.
"That's what happens when a black person puts their head above the parapet.
"It's hurtful, it's unjust and it is not deserved. All my life I have tried to do good and I suffered racism.
"I have travelled all over supporting black people and I'm not looking for acknowledgement for that, I just want acceptance."
Ms Cruickshank called on councillors at the policy and resources committee on Monday night to stand up for people of all races.
"I've had my confidence knocked so many times and each time I get back up," she said.
"I'm entitled to be here. It's not me that has to fight for me – other people need to fight with me to fight racism so we are all treated equally."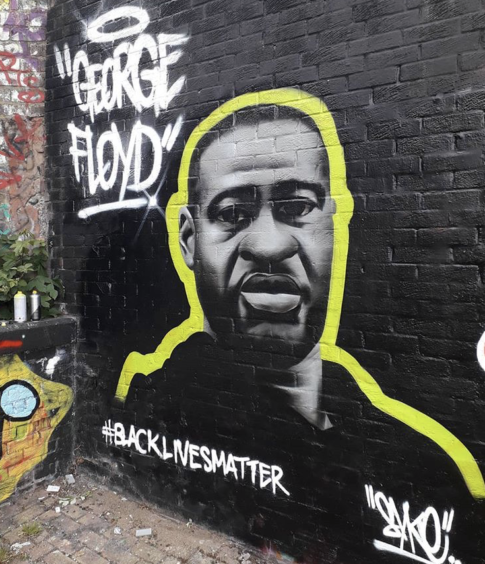 The committee unanimously agreed to shine a spotlight on Dundee's links to slavery and racism in a bid to educate people about the city's past and present inequalities.
The City of Dundee and Black History group will be led by someone with "lived experience" of discrimination in the city but councillors also agreed to focus on the positive contributions black people have made to Dundee's culture.
Labour Lochee councillor Charlie Malone warned he has seen a rise of discrimination in recent months.
"We come across these situations all too frequently and Georgia has powerfully told what it is like for someone to be denigrated through no other thing than her colour," he said.
"I only have to look at my own ward to see evidence of a growing intolerance. The desecration on the mural with anti -semitic racist graffiti goes to show we are now in an era of greater and greater intolerance.
"We need to stamp this out as early as possible.
" We should be proud of our progression but we should not rest on our laurels.
"There are real issues here in Dundee which need to be addressed."
The new working group will explore options to raise awareness. The proposals include a permanent exhibition in the McManus Galleries, a walking trail and further research into Dundee's slavery links.