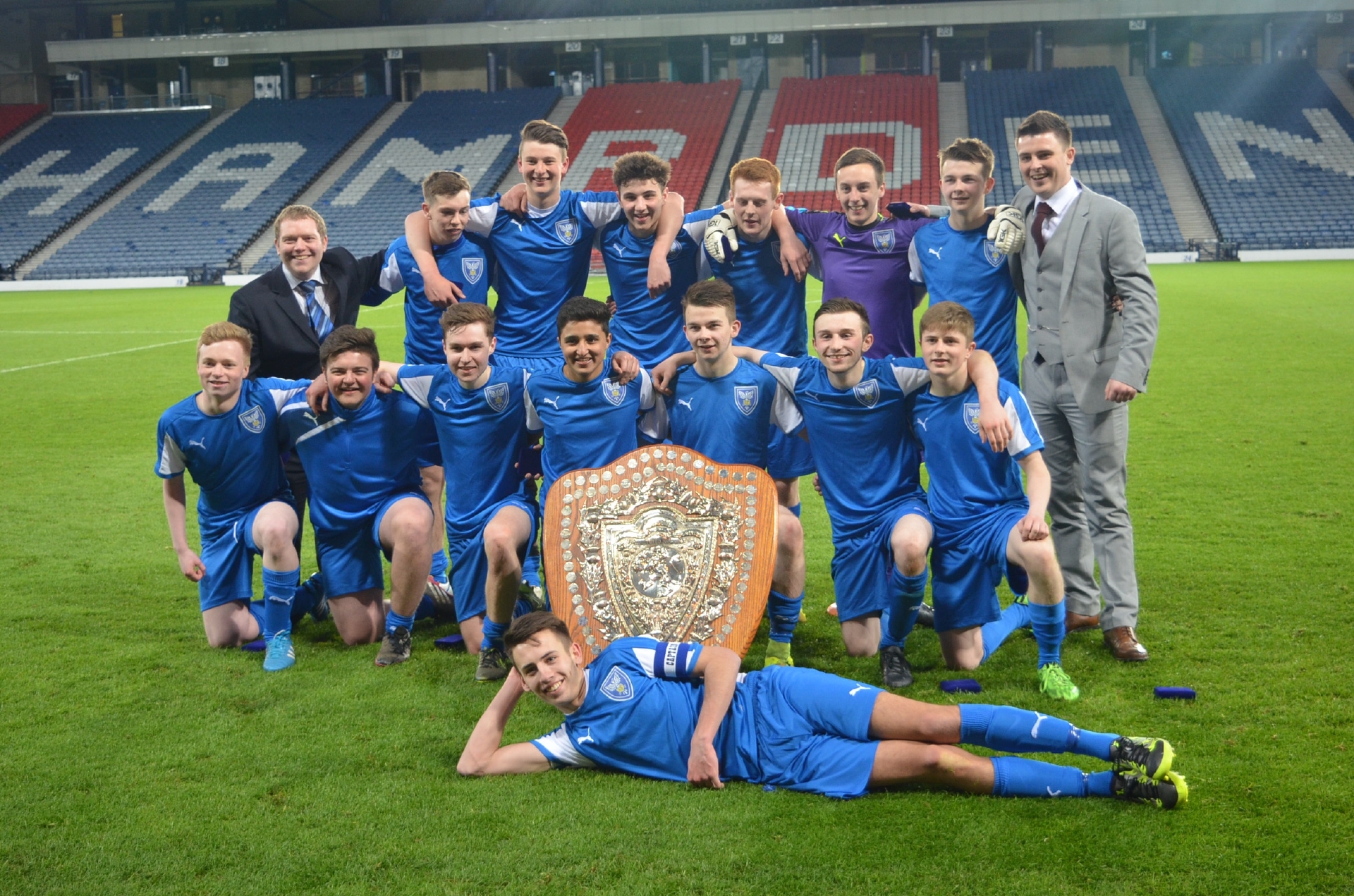 For almost four decades the top prize in football has eluded Tayside's senior school teams.
The wait is finally over, however, as pupils at St John's RC High School secured the Scottish Schools' Football Association Senior Boys Shield.
In doing so, they emulated Harris Academy, whose senior boys took home the same prize 40 years ago.
St John's fifth and sixth year pupils triumphed at the home of Scottish football, Hamden Park, securing a hard-fought 1-0 win over Glasgow's Bannerman High School.
It capped a remarkable season for the team, who ended their campaign unbeaten in league and cup after a string of excellent performances.
The team was lauded for its efforts at a meeting of Dundee City Council, with applause for four team members, who were invited to hoist the giant shield aloft.
There was praise, in particular, from Lord Provost Bob Duncan, who hailed an historic performance – and also the importance of staff at the school to the triumph, including head teacher Fiona McLagan.
He said: "I want to offer our congratulations to St John's RC High School after their win at Hampden Park.
"This is the first time the shield has come to Tayside since Harris won it 40 long years ago.
"I know that the head teacher's support has also been fundamental to the team's success.
"I heard that she almost fell out of the royal box at Hamden celebrating the win!"
Among the victorious players were Logan Irvine, 16, and Ben Mitchell, 17, who said it had been a great year for the team.
Ben said: "We have gone through the league unbeaten, won every game this season, and now we've won the shield.
"Our fourth years were fantastic last year and got to the final of their competition, but they lost 3-1.
"This year the fifth and sixth years have won it."
Head teacher Fiona McLagan said: "This is the oldest schools' football trophy in the world, first presented back in 1903."
"It was fantastic to see the boys win and St John's become only the second school in Dundee to take home the shield."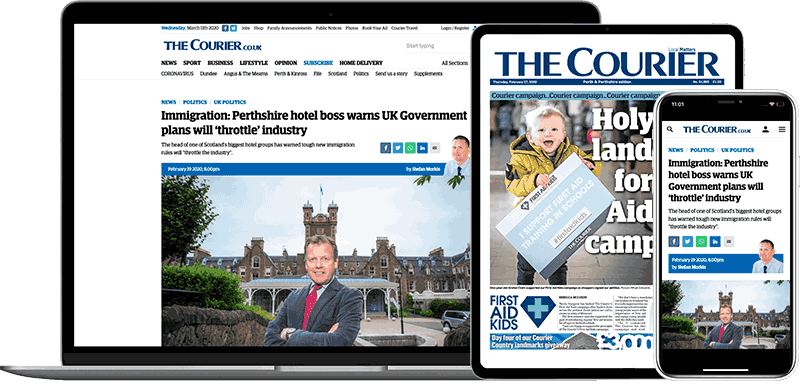 Help support quality local journalism … become a digital subscriber to The Courier
For as little as £5.99 a month you can access all of our content, including Premium articles.
Subscribe