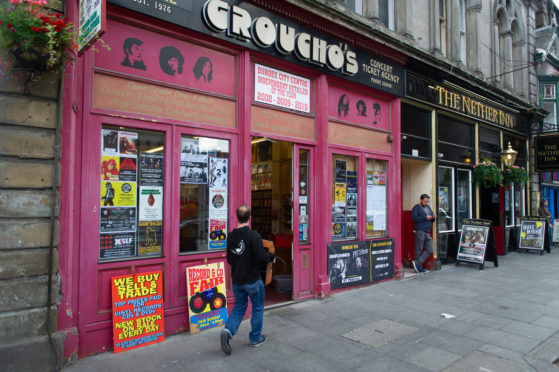 Legendary names lost to the fabric of Dundee's music scene in recent weeks have been revealed as the latest additions to the city's hall of fame.
Alongside the famous Palais dance hall, the group behind the plan to establish a walkway honouring the area's unsung musical heroes have added record store Grouchos and Clark's on Lindsay Street to the 2020 roll of honour.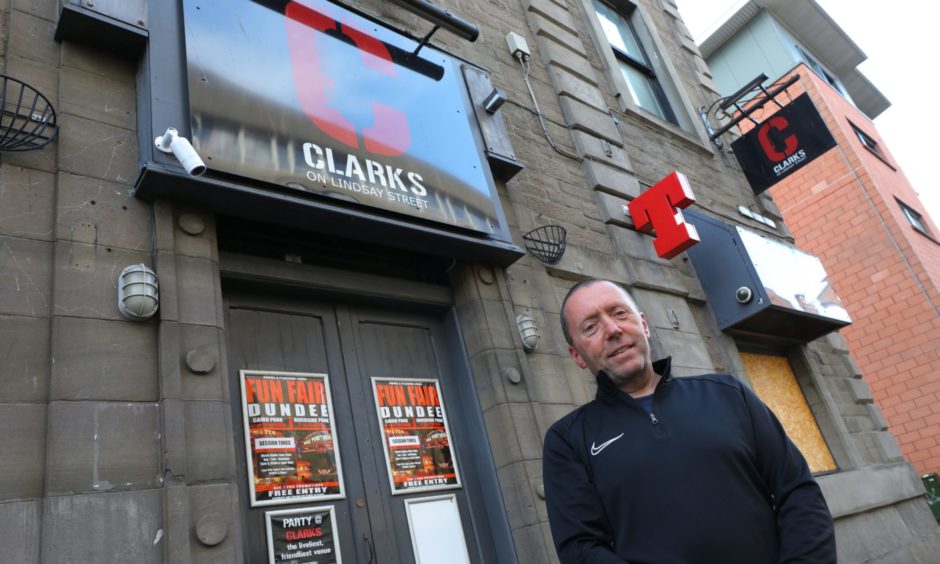 It comes in the wake of a double blow which began with the doors of Grouchos on the Nethergate closing for good following the death of owner Alastair 'Breeks' Brodie last year, marking the end of four decades of trading.
A fortnight later, Clark's on Lindsay Street became a victim of the coronavirus pandemic after bosses said new restrictions on the hospitality sector had made it impossible to keep the hugely popular venue's unique atmosphere alive.
Hall of fame group chairman Jake McDonough said it was decided that because of its "exceptional contribution" to Dundee music that Clark's should be included alongside the Palais venue, where Andy Lothian's orchestra was the resident band over more than three decades, and Groucho's.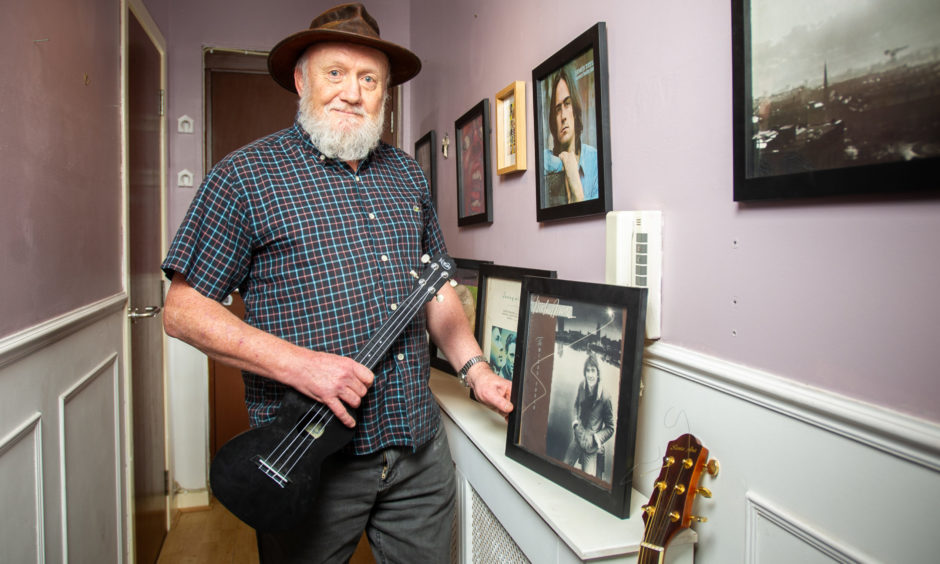 The group is crowdfunding for engraved pavers to create a walkway bearing the names of Dundee's musical heroes and the venues which generations of fans have flocked to.
From and initial list of 100 suggestions, almost 20 names have been chosen so far.
Hall of Fame chairman Jake McDonough said: "Dundee has had a rich heritage of music, with people such as Michael Marra, Lorna Bannon, Dougie Martin and groups like Danny Wilson and AWB.
"It is our intention to recognise not just their contribution, but also those local venues that promoted live music in Dundee dance halls, clubs and pubs every weekend, to name a few, Ron Duncan's Chambers, the JM Ballroom and Clark's on Lindsay Street.
"We feel that this important element of the city's culture and history should be recognised with an engraved walkway in a central location."
Discussions are continuing with the city council over a possible location for the walkway after the crowdfunder appeal passed the £2,000 milestone.
Anyone who wants to get involved is asked to contact dundeemusichistory@gmail.com