An exhibition featuring photographs of black Scots wearing face masks has been destroyed just weeks after it was installed in Dundee city centre.
The artist and curator behind the display say they fear vandals targeted it due to its content and message about race.
The attack on the exhibition – called a BREAdTH apart – is the first since the art space in Slessor Gardens opened in 2015.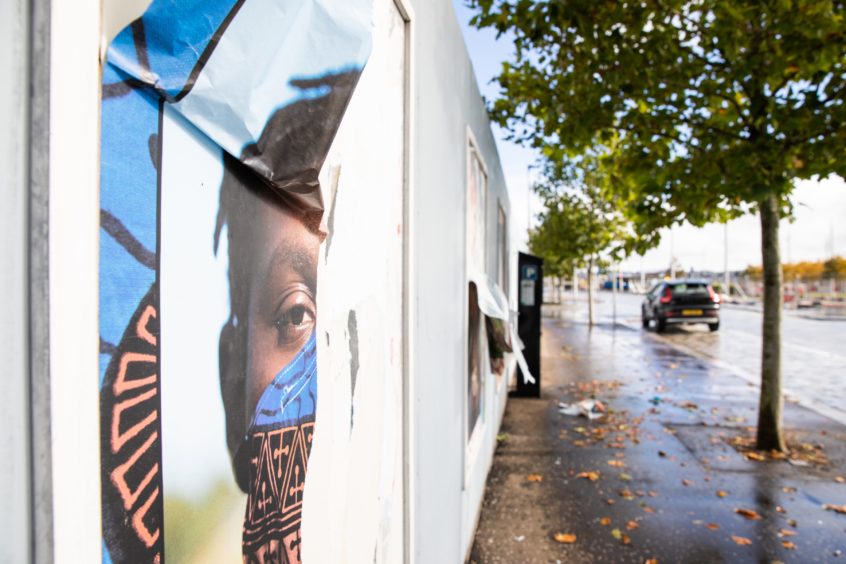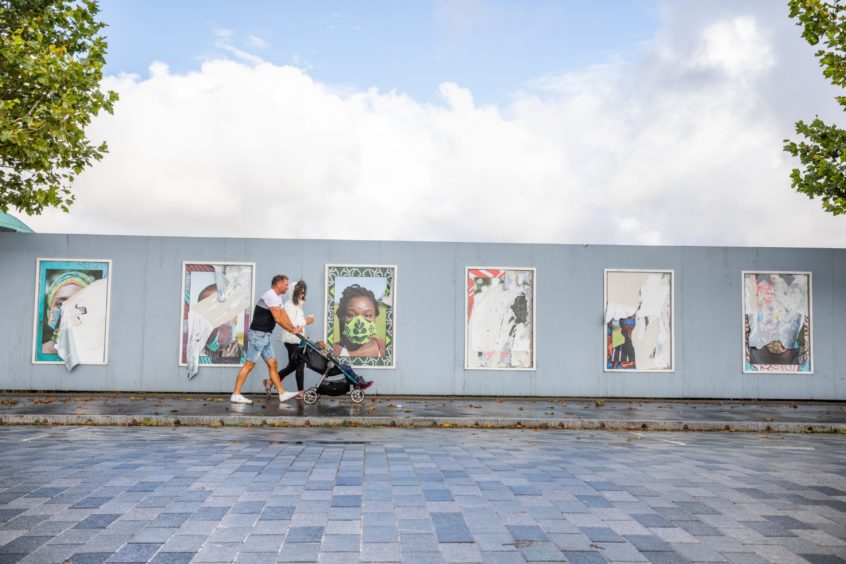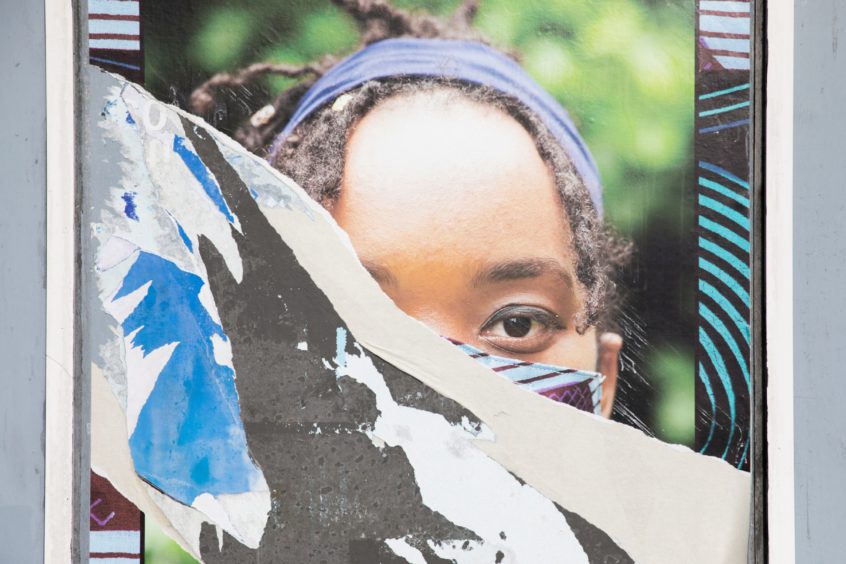 Artist Sekai Machache, 31, who trained at Duncan of Jordanstone College of Art and Design in the city, said: "It is black history month so it feels like a kick in the teeth.
"I wish I was still in the place where this was shocking, but I was resigned to the fact this could happen."
It comes after vandals targeted her previous public exhibition in the city and after a mural of George Floyd, whose death in the US sparked a renewed awareness of the Black Lives Matter Movement, was defaced during the summer.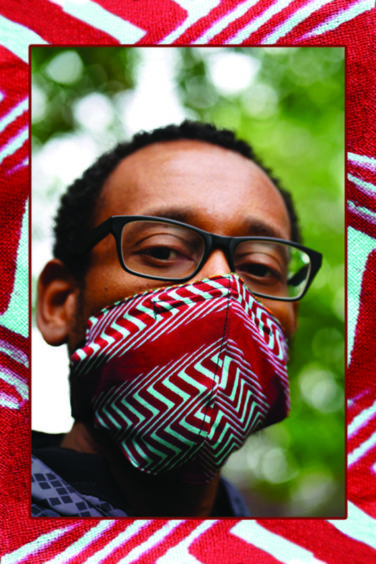 DJCAD graduate Sekai produced 16 portraits of black people in Scotland wearing facemasks made of brightly-coloured African cloth.
The work aimed to highlight concerns about systematic racism in the health system, as well as the way coronavirus has impacted on the black community in Scotland.
Sekai said: "I don't feel my work is divisive or in your face. It was a celebration and a reminder of where we are at the moment.
Disgusted at the racist vandals destroying these artworks. When an artist challenges racism and is attacked for it their point is made ten fold. The vulnerability of our BAME community to Covid demands support and solidarity. pic.twitter.com/XoKyGBtUiY

— Michael Marra (@michaeljmarra) October 5, 2020
"It [the vandalism] is likely to have been a small minority of Dundee locals. Now, it's about trying to figure out what is next. It is an important moment for the people of Dundee to think about what it means for our city.
"There needs to be a deeper conversation about how we receive work about race and racism."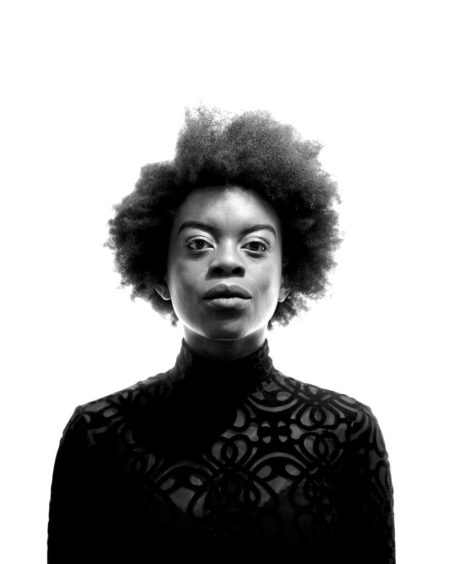 Co-curator Jonathan Baxter said it was the first time vandals had destroyed an exhibition in the Sharing Not Hoarding exhibition space around Slessor Gardens since he began placing work there five years ago.
He said: "We can only assume the vandals were motivated by racism.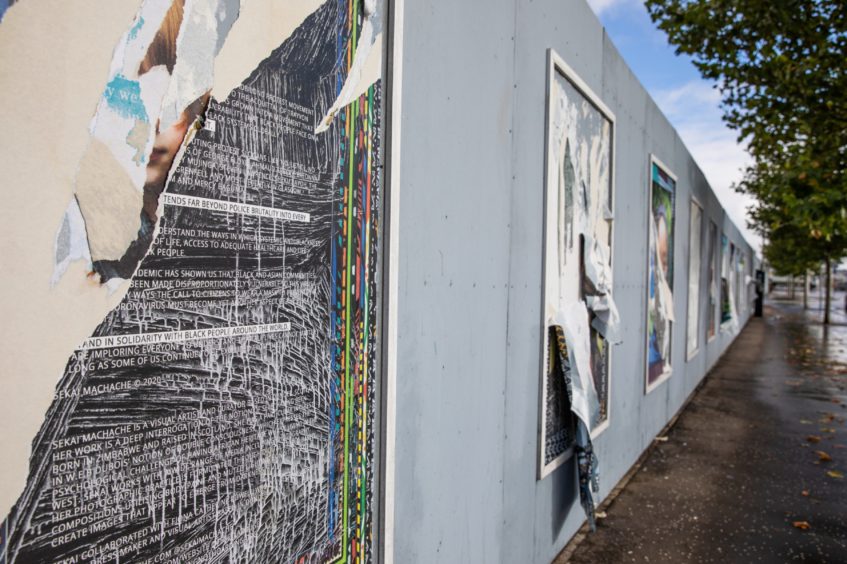 "It is a wake-up call for Dundee as a city. Is this is the version of Dundee people want to see? Probably not.
"It is worth having a civic conversation about racism in the city. This is an invitation for people to talk about their feelings to do with this issue."
The vandals struck at some point over the weekend, most probably Saturday night.
He said he had been conscious the exhibition may be a target after a George Floyd image was defaced in Lochee.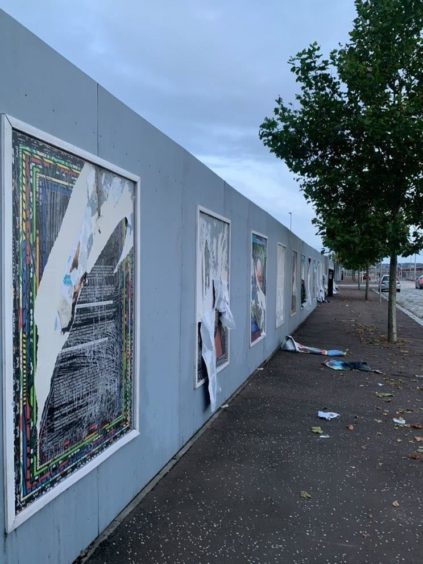 Jonathan said they had launched a crowdfunder to replace the damaged work and was aiming to replace it as soon as possible.
Sekai, who grew up in Glasgow and has recently moved to Edinburgh, spent the last 12 years living, studying and working in Dundee, achieving two degrees at the city's internationally-acclaimed art school.
She took many of the photos that appear in the exhibition at the Black Lives Matter protest on Magdalen Green in July.
The attack comes after Dundee's only black councillor opened up about the abuse she has received for speaking out against racism.
Georgia Cruickshank said she was targeted after condemning vandals who sprayed white supremacy graffiti on the mural of George Floyd highlighting the Black Lives Matter movement.
The Scottish Labour councillor for Maryfield said: "When I spoke out I was told to get back to my own country, I was abused, you name it, I was called it.
"That's what happens when a black person puts their head above the parapet."
She was speaking as councillors agreed to the creation of a new working group that will explore options to raise awareness of Dundee's past and present links to racism and the slave trade. The proposals include a permanent exhibition in the McManus Galleries, a walking trail and further research into the city's slavery links.
Labour councillor Michael Marra blasted the perpetrators on social media.
He said: "Disgusted at the racist vandals destroying these artworks. When an artist challenges racism and is attacked for it their point is made ten fold.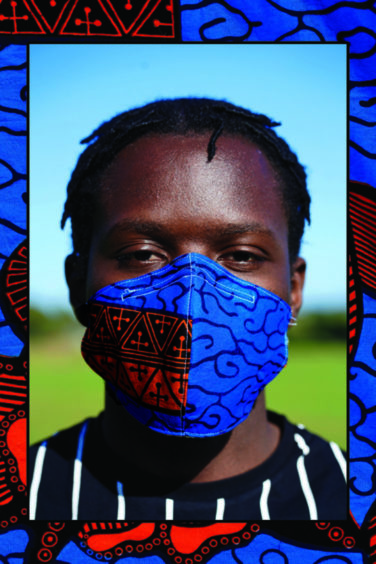 "The vulnerability of our BAME community to Covid demands support and solidarity."