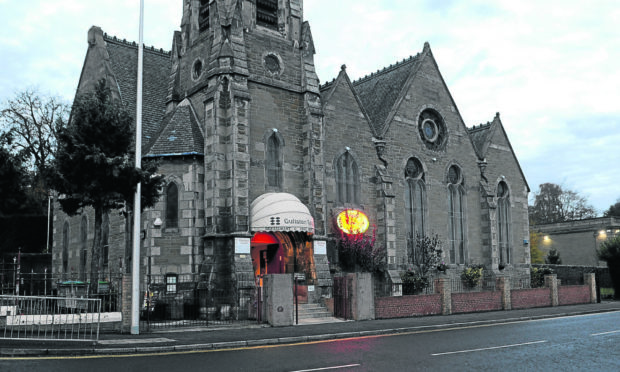 Wedding guests at a reception in a popular Broughty Ferry restaurant were disturbed by police officers acting on allegations that they had broken coronavirus guidance.
Officers entered the Gulistan House Indian restaurant in Queen Street on Sunday afternoon due to concerns about the number of guest at the wedding party.
A police spokesman said the officers provided "suitable advice" before allowing the function to continue.
One source, who claimed to have been invited to the reception, said more than one hundred guests were in the venue.
Current Scottish Government guidance states no more than 20 guests are permitted a wedding ceremony or reception.
The source said the wedding party had booked seats for 20 people but the other tables in the restaurant were also occupied by their guests.
The Gulistan House is a restaurant, takeaway and multi-purpose venue located in an old church in Broughty Ferry. It markets itself one of Tayside's longest-established family-run restaurants.
The venue sent a statement in response to the claims. It acknowledged officers had attended, but said they had permitted the reception to continue.
It said officers made a number of physical inspections after entering the building after which, events were permitted to continue.
"We were not requested or notified to stop nor close," the statement added.
"We did not receive any formal notice saying it was safe or not safe."
The venue has advertised itself as a "Covid secure" venue and stresses on its marketing materials that no more than 20 guests, including children and photographers, are permitted to attend weddings, receptions or funerals.
The venue highlights the relevant guidance to all guests, including no open mixing or dancing, an instruction to remain seated, mandatory temperature checks and registration for all guests through the track and trace system.
A Police Scotland spokesman said officers had received a report about the number of people at the reception.
He said: "Around 4.20pm on Sunday, October 4, officers were called to a premises on Queen Street, Broughty Ferry, following concerns that the number of people present broke the current Covid-19 guidelines.
"Officers engaged with those present and provided suitable advice," he added.