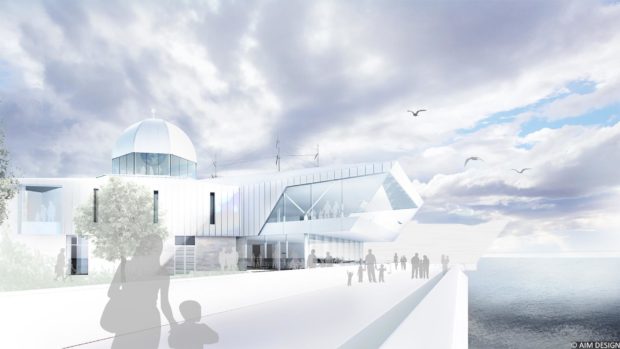 Ambitious plans for a multi-million pound redevelopment of one of Dundee's best-loved visitor attractions have been revealed.
Architects working with the Dundee Heritage Trust hope to refashion Discovery Point, home to the iconic research ship RRS Discovery since 1993, adding five fresh mini-attractions and substantially altering the building to make it more energy efficient and provide views of the River Tay.
Architect Ged Young, Aim Design, said: "It's another great story for Dundee. It is already a recognised five star attraction and these new improvements will raise it to another level."
The proposed changes include a zinc clad, glass extension which will command a 180 degree panoramic view of the river.
This will incorporate additional conference and events space as well as a café. The design will include solar panels fitted to its roof.
Visitors will be able to visit the dome level gallery for the first time. This will offer further 360° panoramic  views of the city, waterfront and River Tay.
The gallery will use virtual reality technology to allow visitors to step back in time to view Dundee as it was in 1901, the year of the Discovery's launch.
A permanent climate change gallery will offers a nod to the RRS Discovery's scientific past. Scientists used the ship for research in Antarctica that is still in use today.
Mr Young added: "The new dome gallery and extension enhance the attractions appeal to a greater audience introducing dramatic snapshots of the city's waterfront and the river beyond."
He acknowledged renovating a 27-year-old building had its "challenges".
"Ensuring reduction in CO2 emissions is critical for our future. We must seek wherever possible to improve rather than replace our present building stock," he said.
Dundee Heritage Trust chief executive Deirdre Robertson revealed the current building costs £155,000 a year to heat at a community consultation event earlier this year.
The proposals include upgrading the remainder of the building's external shell and internal energy systems to significantly reduce the attraction's current CO2 emissions.
Ms Robertson said: "We are delighted to be working on such exciting plans to realise the building's full potential, to future proof the building by bringing it up to the best possible environmental standards and to reposition our offer to widen our appeal.
"We hope it will position us well to manage the many challenges the industry will be facing over the next few years."
The plans will be available online for viewing and public comment after planning officials complete the validation process.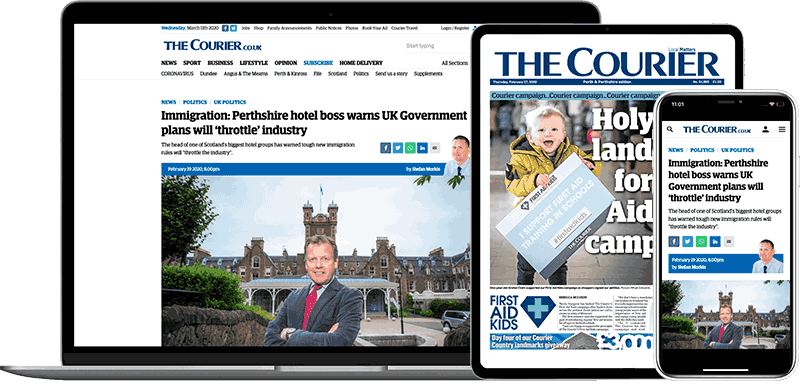 Help support quality local journalism … become a digital subscriber to The Courier
For as little as £5.99 a month you can access all of our content, including Premium articles.
Subscribe