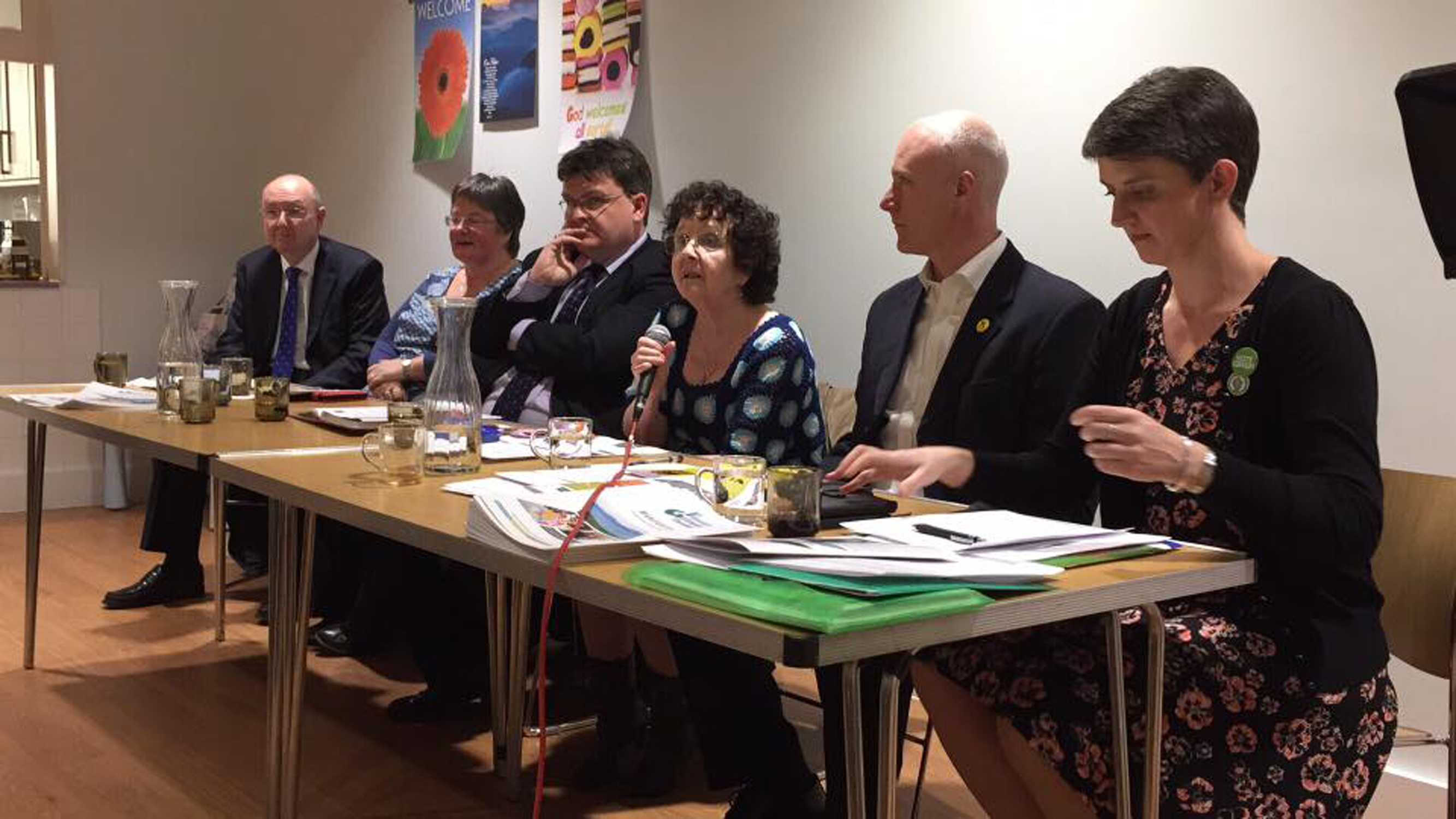 A manifesto for Dundee's charity sector has called on future MSPs to boost engagement with local causes.
The document, produced following months of consultation with local organisations and community groups, sets out a series of requests to Holyrood politicians to help improve the third sector.
The publication, which is the first of its kind in Dundee, makes several requests across three topics – financing the sector, representation, and local investment.
As well as calling on MSPs to regularly meet representatives of the third sector in their constituencies, the manifesto also requests that funding commitments last a minimum of three years in order to provide stability for staff and service user.
Christine Lowden, chief executive of Dundee Voluntary Action, said: "Voluntary organisations are held back by a culture of short term funding.
"We believe that three year funding should be the norm for the public sector projects we carry out. That would give the government far better value for money. Short term funding is deeply unfair to dedicated staff."
Funding in the sector should also be kept locally to boost further growth and sustainability within communities, according to the manifesto.
Despite the calls for an improved relationship between the Scottish Government and the third sector, the document asks for a shake-up in the way finances are structured as opposed to an increase in funding.
Kirsty Keay, CEO of Volunteer Centre Dundee, said the publication was timed to coincide with an increase in people's interest of local causes.
She said: "We are riding the wave of community engagement that came out of the referendum and last year's election."
However, she warned that frontline cuts were almost inevitable given the growing pressure on their reduced budgets.
She said: "Everyone has trimmed the fat as much as they can. Organisations are reducing rental costs and staff are hotdesking. There's nowhere left to go other than frontline services. If you keep on cutting back, then someone is going to fall through the cracks somewhere."
There are currently around 40,000 volunteers working within Dundee communities, marking 28% of the overall population, slightly higher than the national average. Ms Keay said she was "exceptionally proud" of the figures.
She added: "Nationally, year-on-year it has gone down and is now 27%. We also have more men who volunteer than women. The value of the work done by volunteers in the city cannot be overstated."
The full details of the document can be found on Volunteer Centre Dundee's website.