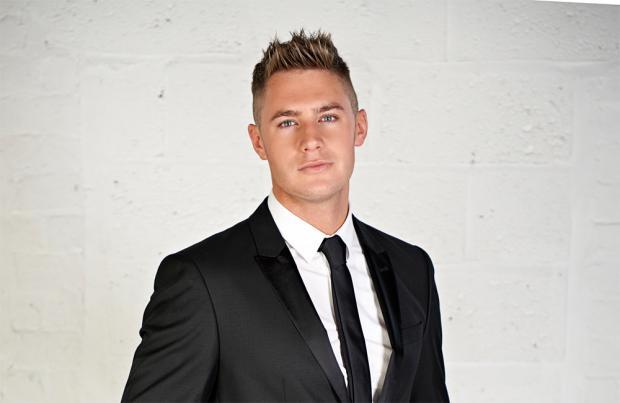 Gutted clubbers reacted with fury after a reality TV star failed to show up for an under 18s nightclub appearance on Friday night.
Revellers had queued up for up to four hours to catch a glimpse of Geordie Shore personality and Celebrity Big Brother winner Scotty T.
Scotty, who had been in Kirkcaldy on Thursday night before travelling to London for a TV appearance, was meant to appear at Dundee's Fat Sams nightclub for an under 18s event before appearing from 11pm for over 18s.
The reality star however later Tweeted to say that he had missed his flight and wouldn't make the appearance.
The news sparked an online meltdown, with dozens of fans expressing their anger.
One fan, Alison Malcolm, tweeted: "No issue with the flight – it actually arrived early. You just weren't on it."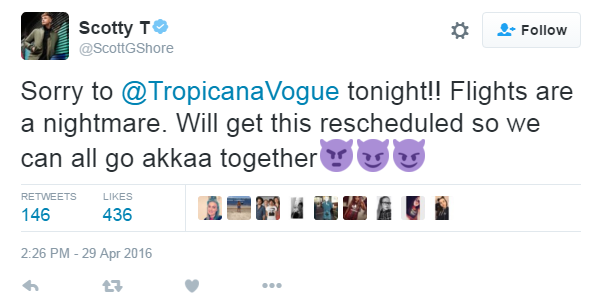 Another, Kally Peirce, said: "Do you want to pay for my train journey? I travelled eight hours. What a joke."
A spokesperson for Fat Sams confirmed: "Unfortunately Scotty T did not appear at our under 18's event tonight. Full refunds will be issued through skiddle during the week.
"Scotty was in Kirkcaldy last night however had to fly to London for a TV commitment during the day today.
"We had only been made aware of this midday today therefore a flight was re-arranged for him to fly from London to Dundee-arriving at 8:35pm.
"We only received confirmation from his management at 9pm that he had missed his flight. This was after our management team got in touch to let them know that he wasn't on the flight.
"As you can imagine we are just as disappointed as everyone who attended the event and by offering full refunds and the business will be out of pocket despite this being out with our control."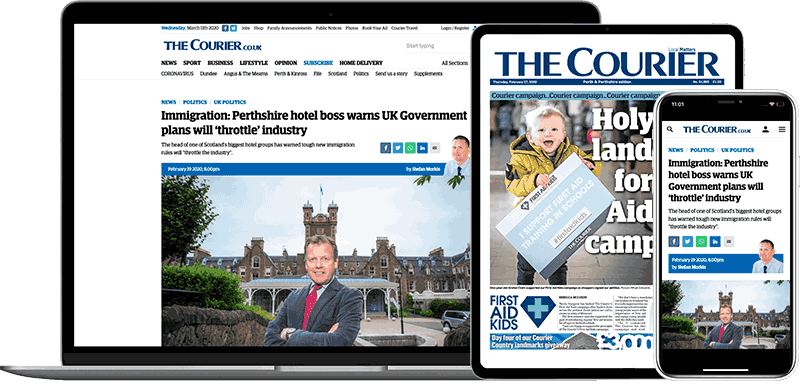 Help support quality local journalism … become a digital subscriber to The Courier
For as little as £5.99 a month you can access all of our content, including Premium articles.
Subscribe