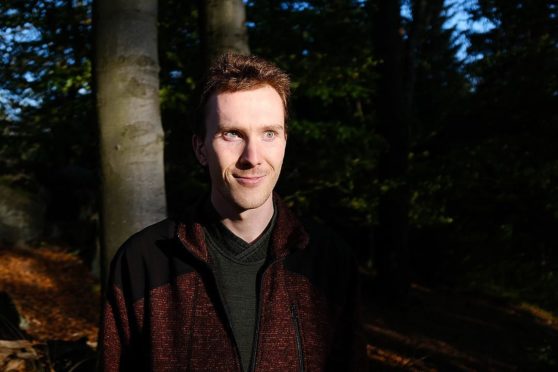 A Dundee University student found a novel excuse to eat tubs of ice cream during lockdown — as it helped him convert his kitchen into a light and science show for his coursework.
Jakub Stepanovic, 28, transformed his kitchen for his Phase Transitions project.
The ice cream tubs were used to create a fog indoors.
Jakub, who was born in what is now Slovakia, is one of the dozens of students exhibiting their work as part of this year's Duncan of Jordanstone College of Art and Design (DJCAD) Showcase.
The gallery is viewable online this year because of coronavirus.
Jakub was working on his MFA Art and Humanities project when the country was placed under lockdown in March.
His kitchen installation features an variety of mediums and materials, including pulsing laser beams visible in evaporating liquid, a continually evolving projection and LED lights shining through acrylic sheets.
Jakub said: "I really enjoy the physicality of making things and tend to work with larger-scale objects, so I was limited what I could do under lockdown.
"My piece features an ultrasonic device that vibrates a trench of water to create fog. I needed to test this technology but was limited to what I could find around the house.
"At first, I assembled it in a recycling bin. However, it wasn't suitable for experimenting with the lasers. Eventually, I found that ice cream boxes were best for this.
"I 100% ate all the ice cream to empty the boxes. It was good to have an excuse to make life a little sweeter under the lockdown restrictions."
Jakub and his classmates were allowed back into the studio to complete their work in August. The course was extended to enable them to make up for the time lost during lockdown and Jakub's exhibit has now been installed in DJCAD's Crawford Building for examiners to assess.
Jakub has also lived in the Czech Republic, United States and England before moving to Dundee to study fine art four years ago.
He added: "Being exposed to different cultures and beliefs was a tremendous learning experience, from which I often draw inspiration for my artistic practice."
The work of more than 60 students will be on display at the show.
The exhibition launch will be broadcast live online on Friday October 16 to students, staff, families, friends, and other visitors. The event will see Masters students discuss the inspiration behind their work.
The exhibition will continue until Sunday October 25, with a series of online speaker events also taking place throughout the week.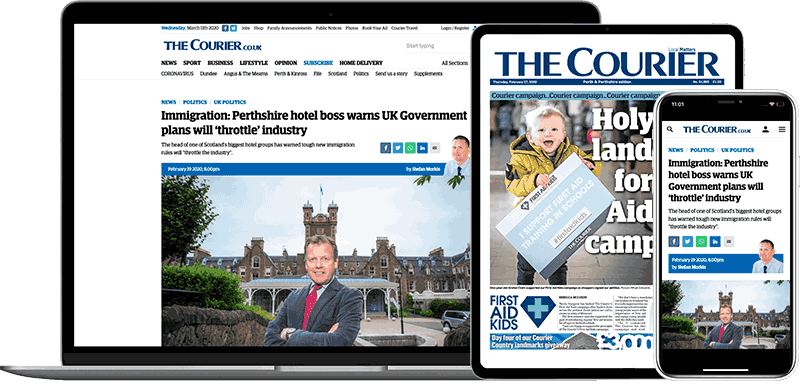 Help support quality local journalism … become a digital subscriber to The Courier
For as little as £5.99 a month you can access all of our content, including Premium articles.
Subscribe