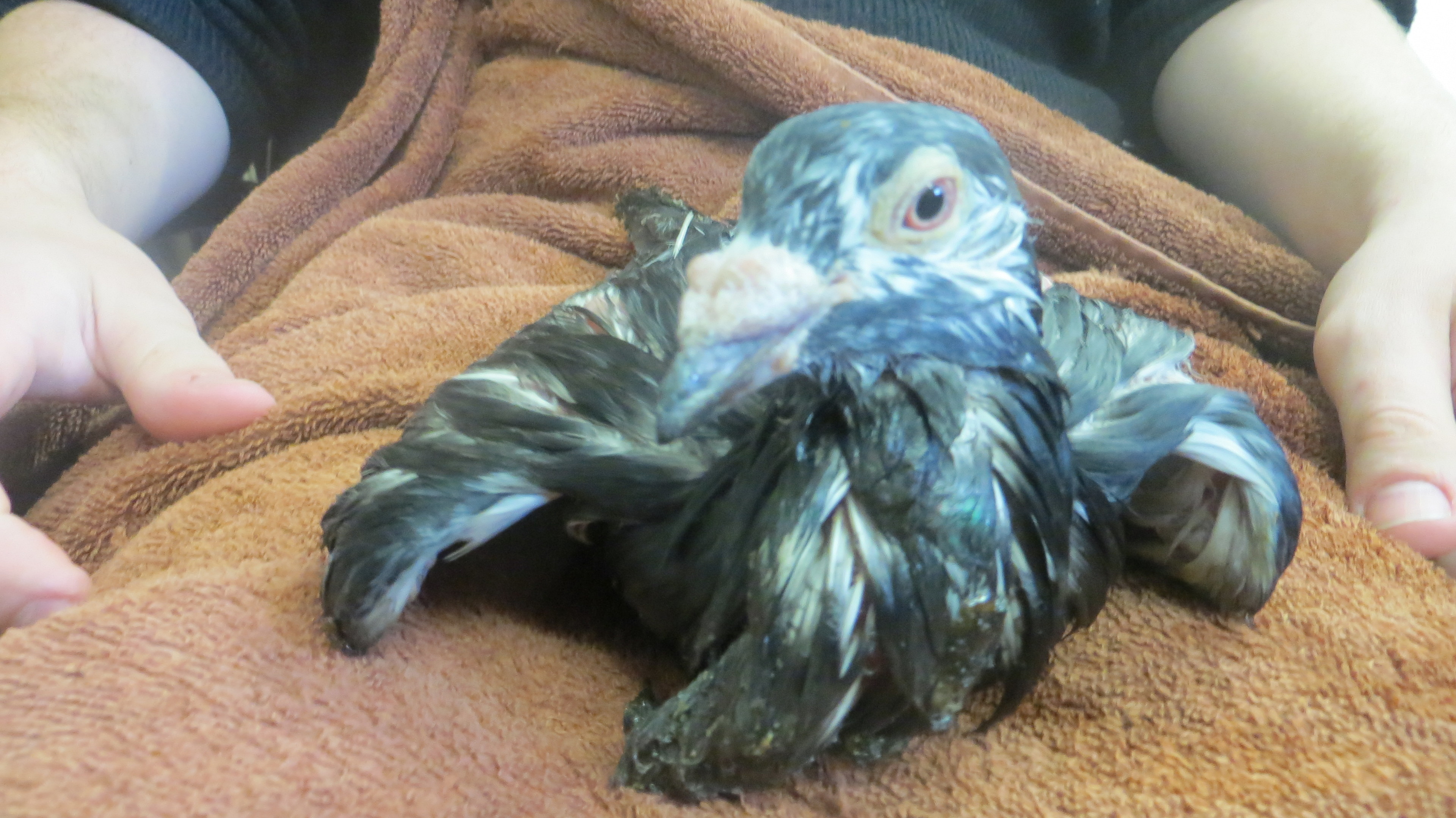 A racing pigeon was found covered in cooking oil with debris stuck to him in a Dundee housing estate.
The Scottish SPCA are now urging residents to dispose of their household waste correctly to avoid similar incidents.
The bird was found by a passer-by on  April 23, struggling near a garden in Fintry.
He was taken to the charity's animal rescue and rehoming centre in Petterden, where staff have named him Sparky.
Centre assistant manager Dale Christie said: "Sparky has been given several baths in order to remove all of the oil and he is recovering well after his ordeal.
"We think the substance is cooking oil although we cannot say for sure.
"Sparky was unable to fly due to the oil covering his entire body and weighing down his feathers. He had grass, twigs and other debris stuck to him and he would have been extremely uncomfortable.
"Sparky was very lucky to have been rescued as he would have been an easy target for predators, especially as he was unable to fly or move quickly out of harm's way.
"We're not sure how he managed to get himself in this sticky situation but we can only assume he has come across waste that was not disposed of correctly in a garden.
"We are trying to trace Sparky's owner through his ring number so they can be reunited as soon as possible.
"We are appealing to members of the public to be mindful when disposing their household waste to prevent incidents like this from happening."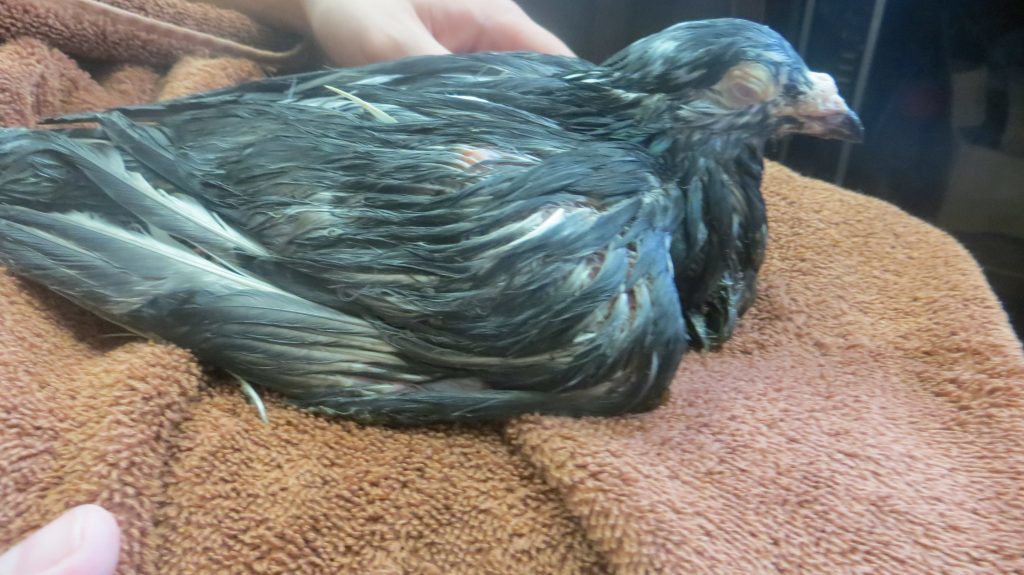 Anyone wishing to report an injured or distressed animal should call the Scottish SPCA Animal Helpline on 03000 999 999.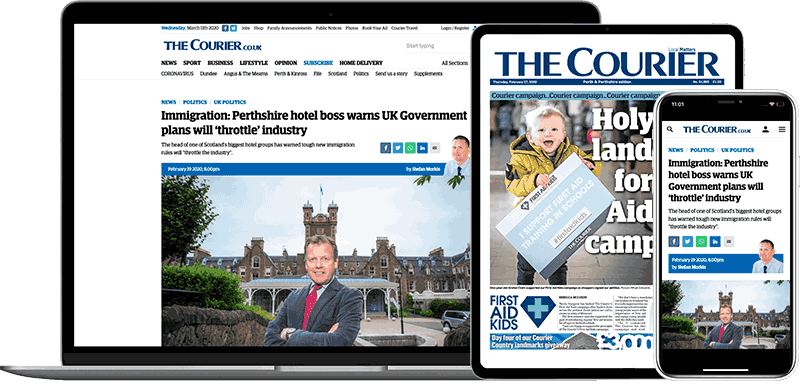 Help support quality local journalism … become a digital subscriber to The Courier
For as little as £5.99 a month you can access all of our content, including Premium articles.
Subscribe