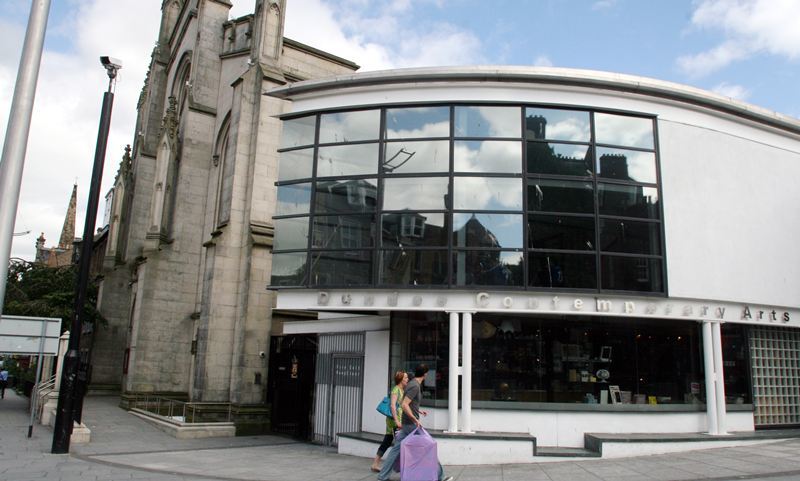 Workers at Dundee's Contemporary Arts Centre (DCA) fear for their jobs after being told "difficult decisions" are to be made as part of a major restructure.
Staff were told about the plans by Beth Bate, the venue's director who was appointed to the role last November, during a meeting on Tuesday morning.
A DCA spokeswoman claimed the changes could lead to two more jobs being created but refused to provide any clarification over how many could be lost and whether or not the new positions would be full-time or part-time, when pressed by The Courier.
She said: "Like many cultural organisations, we have to balance a rising wage bill and the strongly held belief in paying staff fairly for their work with the challenges of an increasingly competitive funding environment.
"After discussion with the board earlier this year the decision was made to review the staffing structure at DCA to take these issues into account and ensure our team structure continues to allow us to deliver the best possible artistic programme and customer service.
"Following careful consideration a proposed set of changes has been announced which includes some difficult decisions but which we hope will leave us with two more posts in the organisation than we had before.
"Over the coming weeks we will be undertaking a process of consultation with staff to make sure these are the right decisions for the organisation, and therefore no redundancies have been confirmed today.
"As this is an ongoing consultation process it would be inappropriate to comment in more detail at this stage on which posts may be affected."
Sources in the popular city centre site, which is publicly funded by the likes of Creative Scotland and Dundee City Council, claimed options on the table included redundancies in the operational, retail, cinema and curatorial side of the business.
One insider said: "When they say new posts, it doesn't mean on top of what's already there. On the operational side, there is a new post being created but it will mean at least one current post holder will have to apply for that job as their job will disappear.
"My understanding is that operations have come out of this very badly because the new director is very much curatorial."
Those who are proposing the changes argued that workers would end up better off because of their plans.
One person close to the decision-making process said: "There are some changes but overall it's a pretty positive picture.
"The other thing to remember is there have been changes to conditions and pay increases. My argument is this isn't an overall negative position."