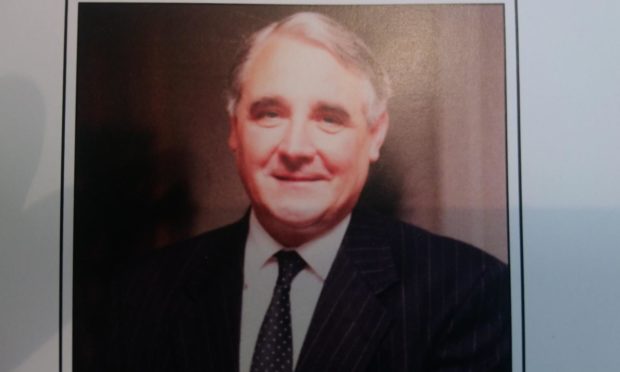 Philip Ogilvie Sheridan, a widely respected insurance director who helped recover millions in lost assets following the Maxwell pension fund theft, has died aged 86.
Born and raised in Dundee, Mr Sheridan left school at 17 to join Norwich Union Insurance Group before moving up to become a director of 53 companies around the world.
As chairman at Mirror Group Pensions in the mid-late 1990s, he was instrumental in clawing back substantial sums after media tycoon Robert Maxwell notoriously plundered more than £400 million from pension funds.
He attended city schools Cowgate Primary and Morgan Academy and was a keen swimmer at Arnhall Swimming Club while also representing Scotland in water polo as a teenager.
Described as funny, kind, and popular, Mr Sheridan, known as Phil, was also seen as modest, despite his hugely successful career in the insurance industry.
He was known internationally in the insurance world and held various branch and head office appointments while with Norwich Union for almost 50 years.
He served in the RAF during National Service and was a church elder at the United Reformed Church while also enjoying hobbies such as golfing, angling and shooting.
He married Lorna (nee Martin) in 1959, settling in Norwich, where they had three sons.
He leaves behind wife Lorna and sister Sheila and is survived by sons Philip, Malcolm, and Alan, as well as six grandchildren.