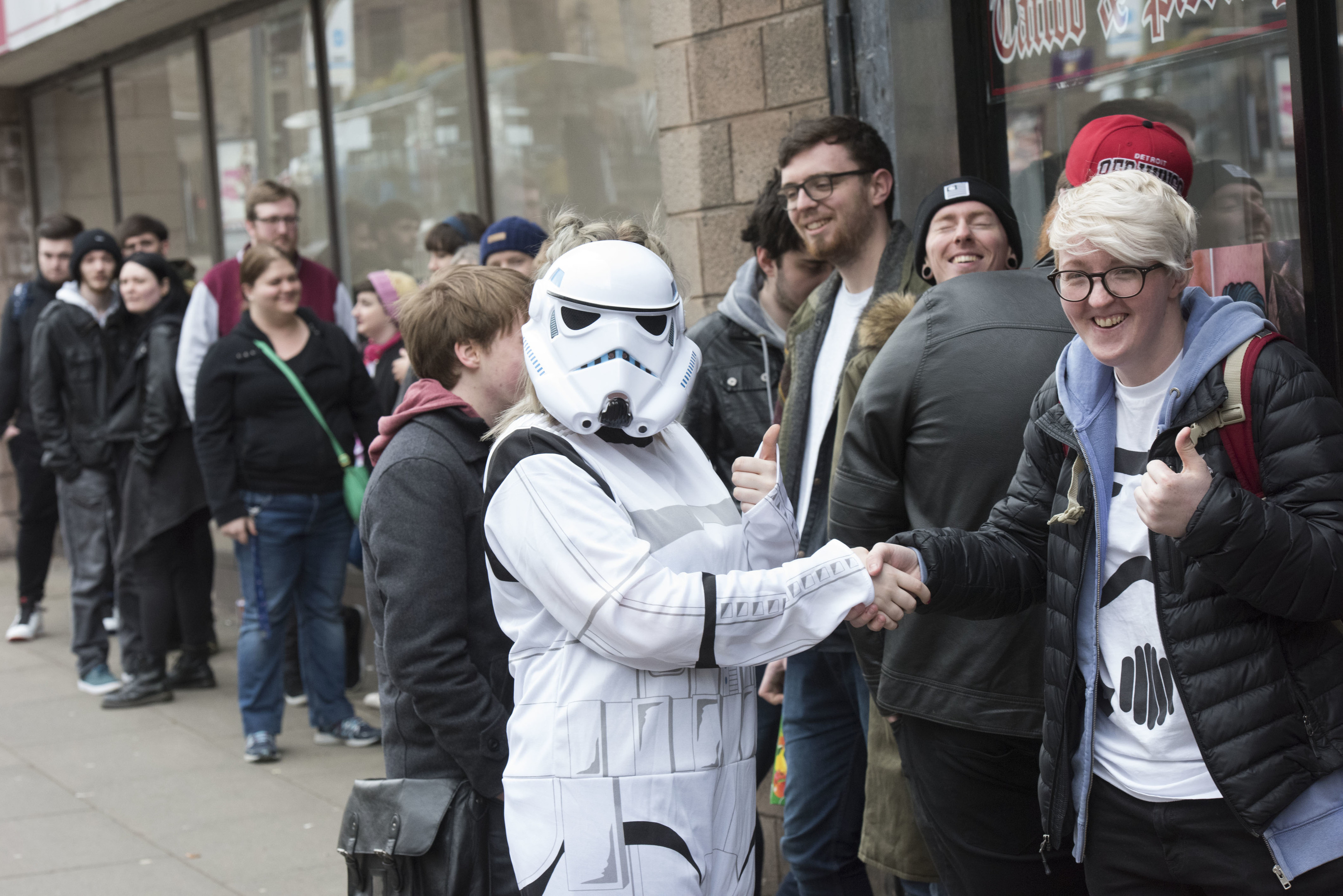 Sci-fi fans were given a unique ink opportunity on Wednesday, after a city centre tattoo studio offered drop-in appointments in celebration of Star Wars day.
Rock n Roll Tattoo and Piercing were offering those with Jedi-like reflexes the chance to have characters and symbols from the billion dollar film-franchise etched on to their bodies.
Staff at the studio got in to the spirit of the day by dressing up as characters from the popular series and handing those at the front of the queue outside the store copies of the latest film.
Star Wars Day is a relatively new cultural phenomenon, taking its name from the popular "may the force be with you" line from the film and changing it to reflect the date- May the 4th be with you.
Clients queued from 8am in order to snap up the limited edition designs, which ranged from a floral Darth Vader pattern to Yoda standing menacingly with his lightsaber in hand.
Karolina Tyc, shop manager at Rock n Roll, said: "The Star Wars Day drop-in session is one of several drop-in days that we have on offer.
"We also have drop-in days on Friday 13th and valentines, which are also very popular.
"We decided to do a session on May 4th because we are all very big Star Wars fans.
"We had people queuing outside the store from 8am this morning, and we opened at 10am.
"Those at the front of the queue got a free copy of the new Star Wars film as well as first pick of the designs.
"By 10.30am, we had booked 20 people in for Star Wars themed tattoos.
"The drop-in sessions allow people to skip ahead of our six month waiting list, as well as allowing them to be tattooed by one of our guest artists who are visiting for the day.
"Our guest artists have huge followings on social media, so if someone notices they will be tattooing in our studio on a drop-in day then they will come to the shop to be tattooed specifically by them."
Karolina said that the drop-in sessions have always proved very popular in Dundee and when they organised the first one several years ago they had not anticipated just how popular it would be.
All of the exclusively designed tattoos had been snapped up by midday on Wednesday.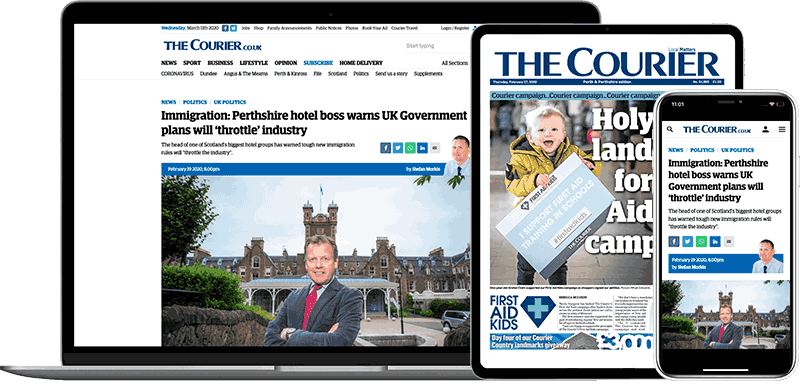 Help support quality local journalism … become a digital subscriber to The Courier
For as little as £5.99 a month you can access all of our content, including Premium articles.
Subscribe