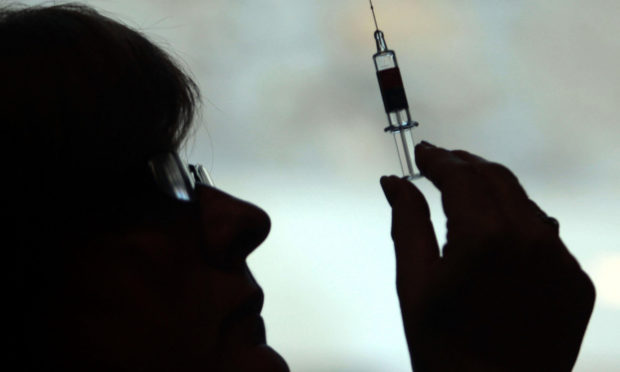 Tayside health chiefs have been told to ensure they are ready to deliver a mass vaccination programme against Covid-19 as early as March next year.
In a report published this week, Dundee health and social care officials revealed planning is already in place, despite there being no vaccine deemed safe and effective yet.
Progress in developing a jab for the deadly virus has been quicker than any other in history and many experts believe one could be ready in a matter of months.
Deputy chief medical officer for England, Professor Jonathan Van-Tam, privately told MPs a vaccine could be ready "soon after Christmas".
In the report, Vicky Irons, chief officer of the Dundee City Health & Social Care Integration Joint Board, said: "The timescale for a Covid vaccine is not yet clear but Boards and HSCP's have been told to plan for a Covid vaccine being available immediately after the flu vaccine programme.
"Local planning for this will be built on learning from the current flu programme.
"Planning for the Covid vaccine needs to proceed with some urgency."
The Tayside-wide report also details the current struggles in dealing with huge demand locally and across Scotland for the flu jab this season.
Officials raise concerns that increased demand as well as Covid-19 enforced logistical difficulties have combined to limit the number of doses that can be administered.
Ms Irons said: "Appropriate space to vaccinate safely is challenging due to the impact of Covid, and the need for social distancing, and the intention to continue core services in tandem.
"Teams have undertaken significant review of premises to ensure that safe processes are used to minimise contact and keep people safe.
"Some Dundee practices are unable to safely vaccinate in their building and alternatives are being progressed.
"The inadequate space in the Dundee estate means increasing demand for the same space, including for vaccination delivery.
"A range of NHS venues have been able to identify space. A review of other space which might be suitable going forward will be progressed as part of Covid planning."
There will be an estimated 54% extra flu jabs carried out this year in Tayside compared to 2019/20, bringing the total close to 200,000.
It comes after local pharmacies told some patients this week they do not have enough vaccine stock and cannot accept new appointments.
The IJB report will be discussed by board members on Tuesday.