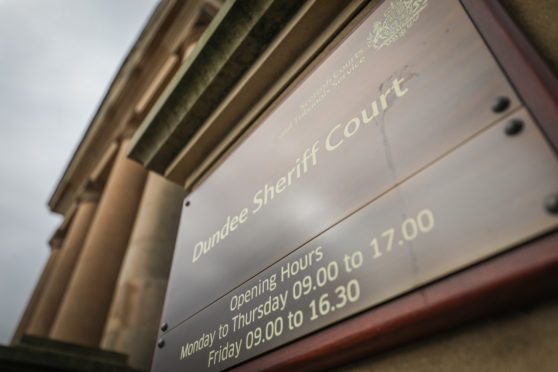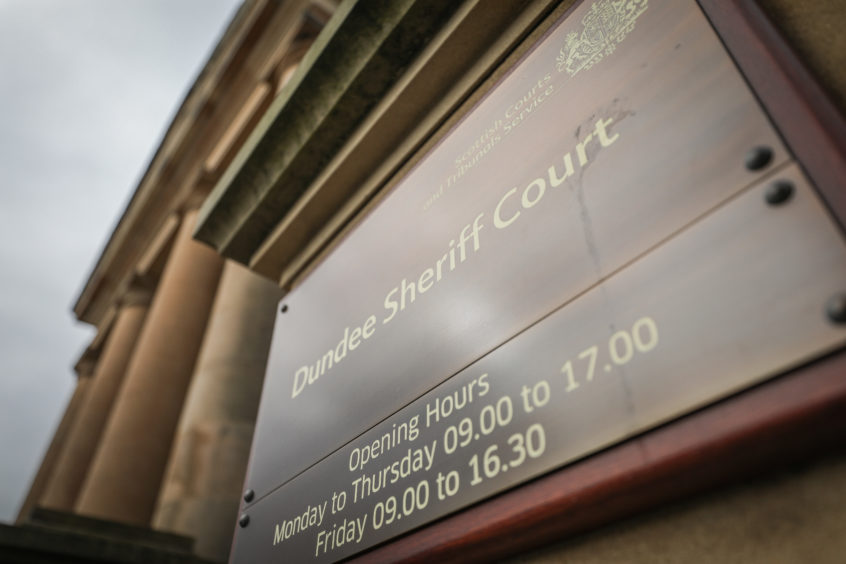 A disabled homeless woman tried to headbutt a stranger before assaulting her with a plastic bottle in Dundee.
Donna Edith Keogh, of the Salvation Army Hostel on Ward Road, admitted attacking another woman on Dens Road in a drunken rage on the morning of October 21.
Dundee Sheriff Court heard the frail 47-year-old, who suffers from spina bifida and arthritis, launched a verbal assault on Claire Walker, who was minding her own business in her garden.
Fiscal Depute David Currie said the incident developed at around 11am when Keogh suddenly screamed at Ms Walker, calling her a "fat b*****d" and demanding she come through her gate.
"The accused attempted to lunge forward and headbutt the complainer but no contact was made," he said.
"The accused continued to shout and swear at her, again calling her a fat b*****d and threw a small plastic bottle, striking her on the left shoulder.
"She continued to be abusive before the police arrived and arrested and charged her."
Keogh admitted one charge of acting in a threatening or abusive manner and one charge of assault while on bail.
Her solicitor Anika Jethwa said her client began offending five years ago when she started self-medicating with alcohol and illegal drugs.
She said: "She's clearly disabled and has been on huge amounts of medication.
"She was being treated with methadone but stopped taking this in 2015.
"Since then her alcohol addiction has gone through the roof. She lost her house and she is in homeless accommodation.
"She's anxious to move away from there as all she's doing is drinking with very little to do.
"She has very little recall of what happened because she was very drunk but accepts responsibility.
"Hopefully she will get back on medication soon and is seeking help from doctors.
"She tells me she will cooperate fully with the court."
Sheriff Jillian Martin-Brown granted bail and deferred sentence until December 31 to allow for the preparation of a Criminal Justice Social Work Report.