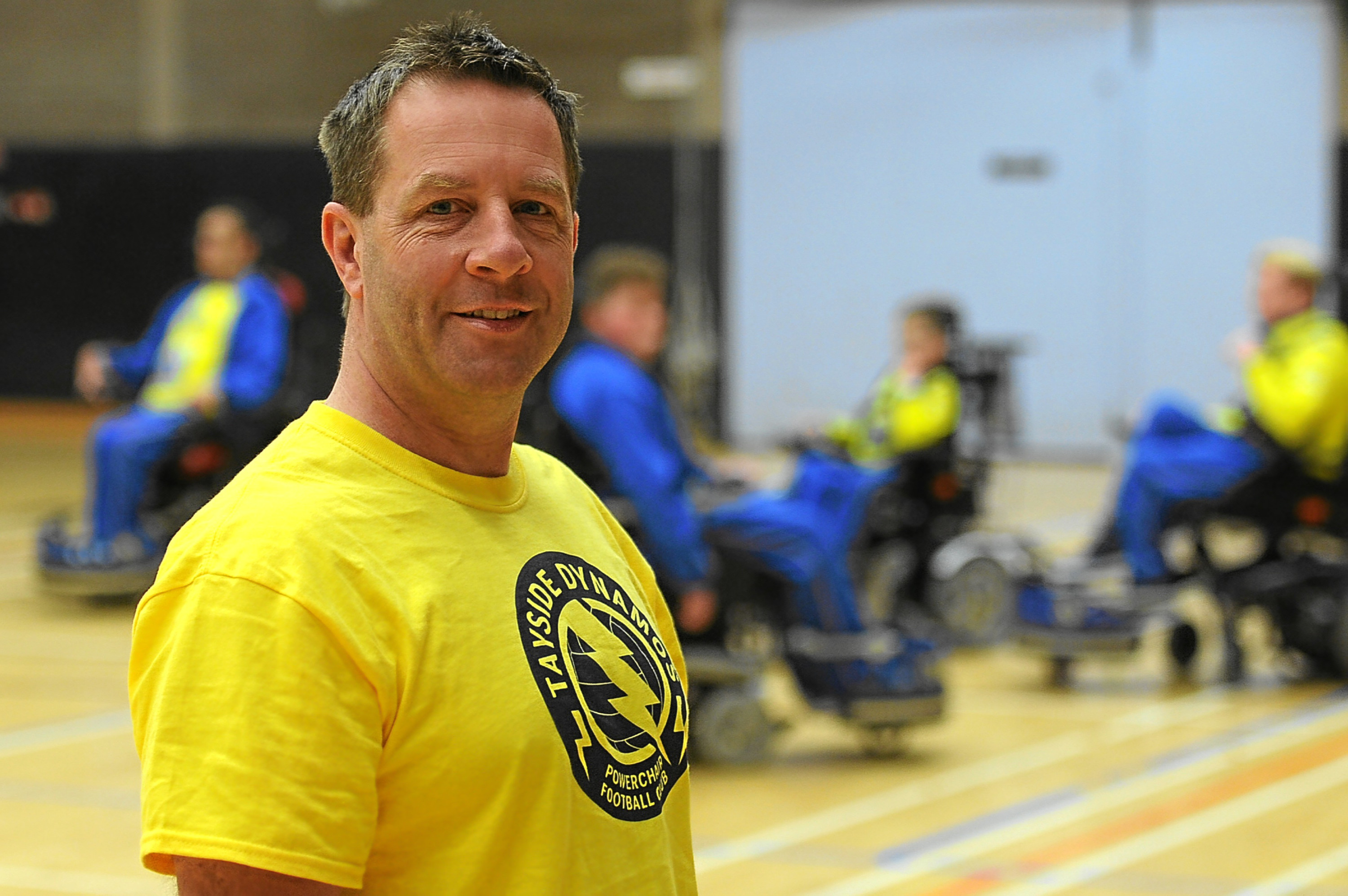 Excitement, teamwork, competition – the hallmarks of football make it a popular sport for boys and girls, with many dreaming of getting to the top.
But for wheelchair users, watching the sport on TV can often be their only option.
A Tayside club is now working to change this by providing powerchair football training for young people.
Over the past four years the Tayside Dynamos have worked hard to popularise the sport and to develop their athletes, winning this year's inaugural Scottish Powerchair Challenge Cup and Scottish National League.
This week various people involved with the club have come forward to tell us exactly what makes the sport so great.
Club secretary Ryan Galloway said: "Tayside Dynamos was an initiative by Gordon Quinton from Dundee City Disability Sport in 2012.
"Gordon successfully secured funding for strikers – the metal attachment the players hit the ball with – from Dundee Rotary and thereafter advertised for children and adults interested in playing powerchair football.
"Gordon took on the running and coaching of the club but very quickly as the team came together it became clear that parents needed to get more involved as Gordon had other commitments to consider.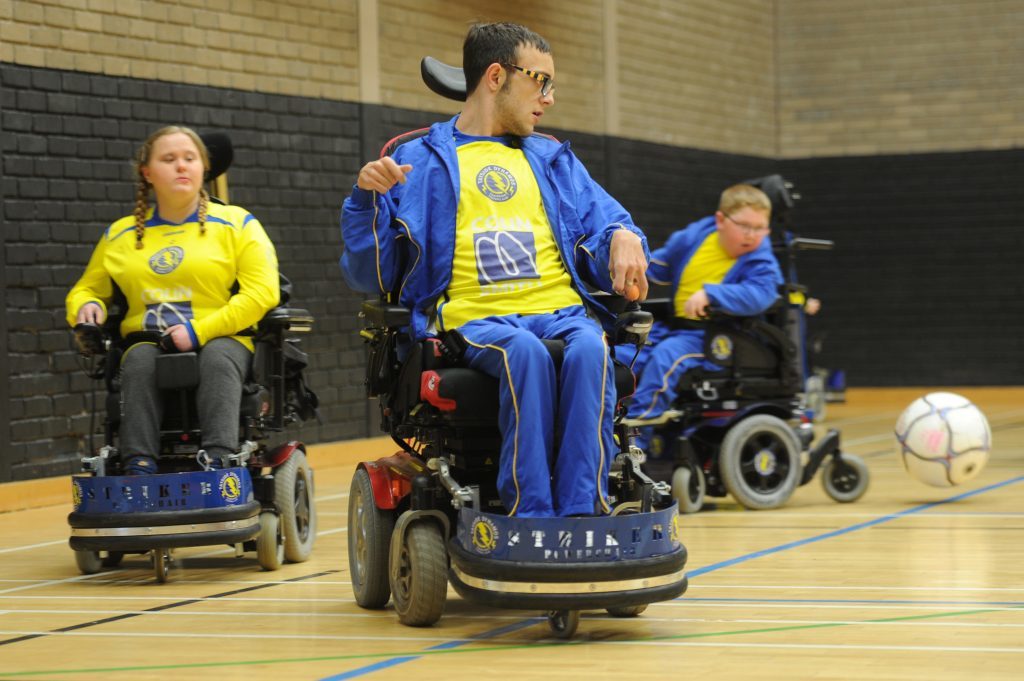 "The team is currently run and coached by players parents with some parents having completed official coaching and refereeing courses as well.
"The team entered the Scottish National league coming a credible fourth in their first season of competition.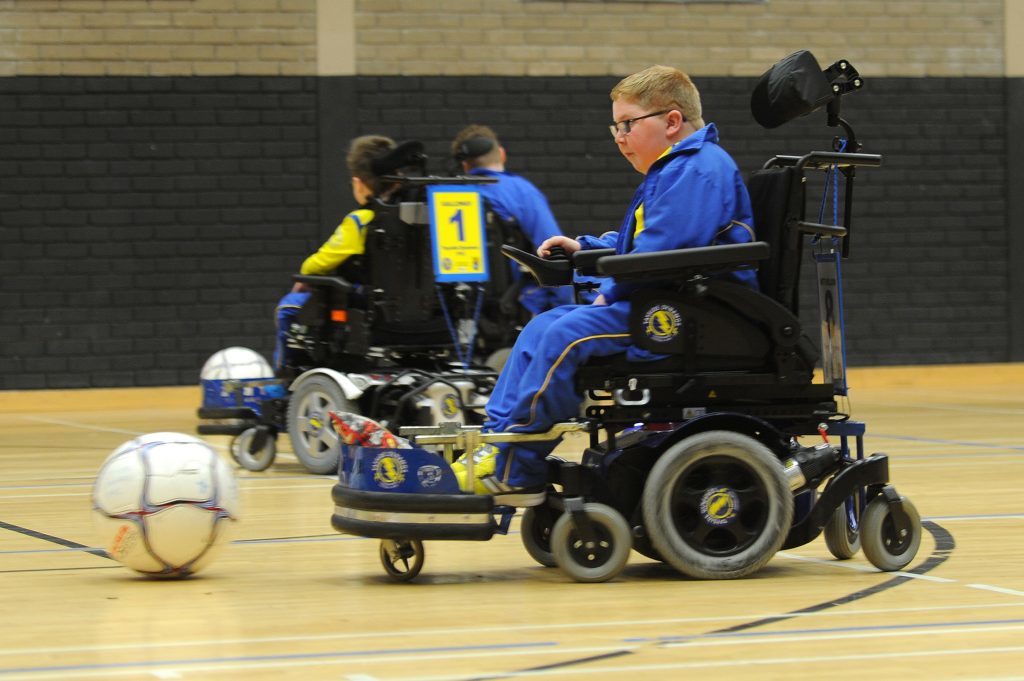 "The following year the team went on to win the League and Scottish Cup.
"This year the team have won the inaugural Scottish Powerchair Challenge Cup and Scottish National League. The team compete in the Scottish Cup in Dundee on May 22."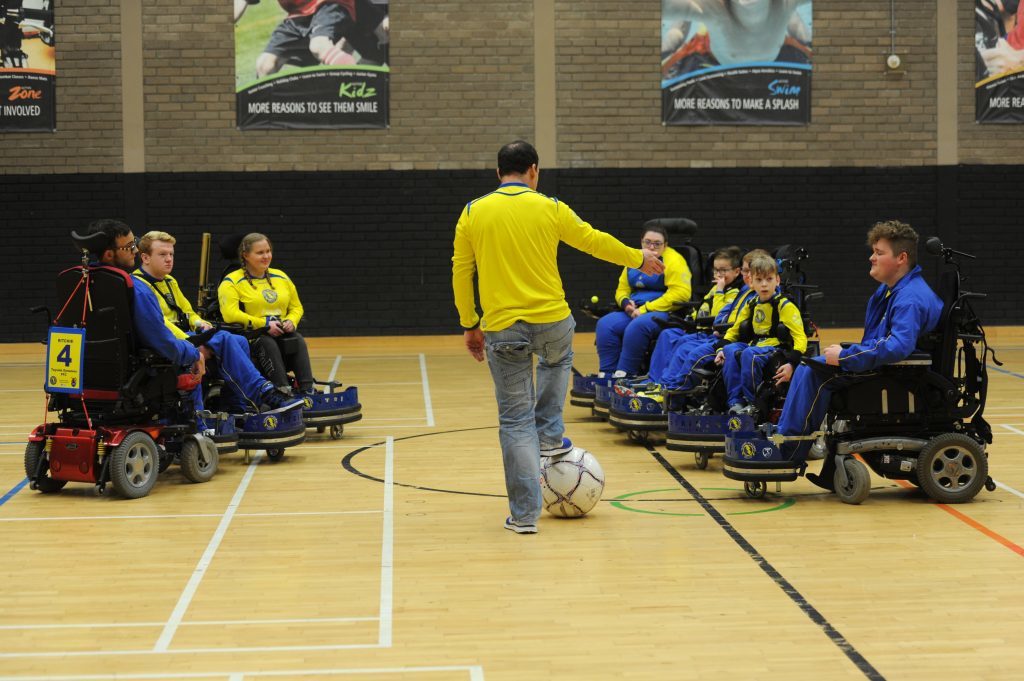 The team currently consists of both children and adults, ranging from ten to 25-years-old – but the club accepts powerchair users of any age.
For one one parent, Tayside Dynamos has been a "lifeline" which has given his 11-year-old son Logan a "new lease of life".
Proud dad Gareth Mitchelson said: "Logan joined the team last May after going to a para-sports event hosted by Dundee City Council.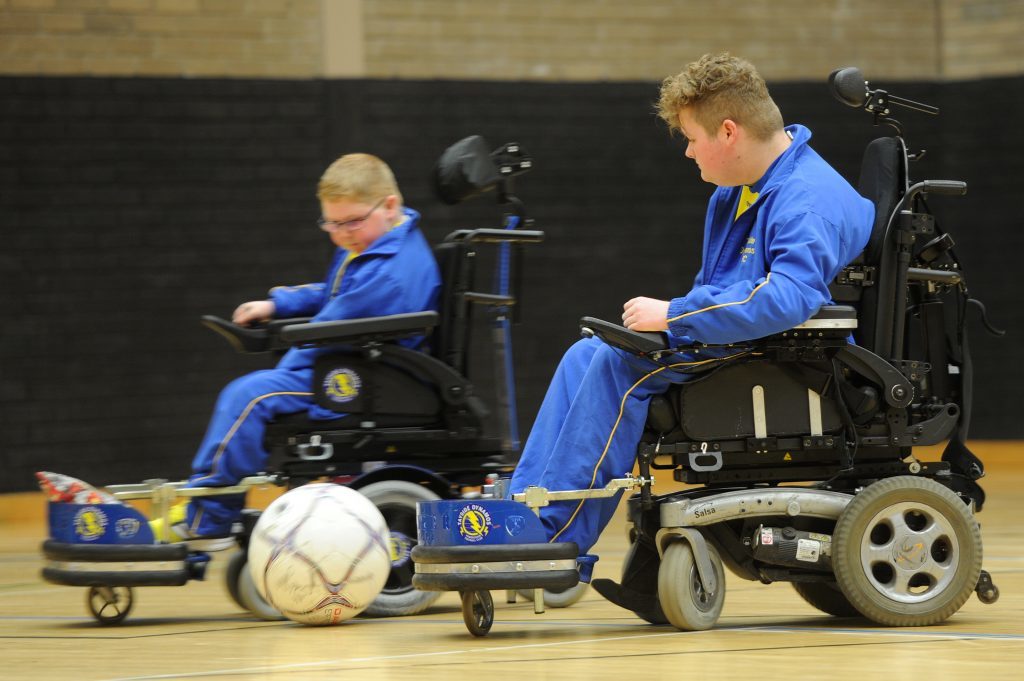 "The Tayside Dynamos were there and Logan thought they were fantastic.
"He decided that football was going to be his hobby and he hasn't looked back since.
"Before this, he didn't really have any hobbies and he didn't have much confidence.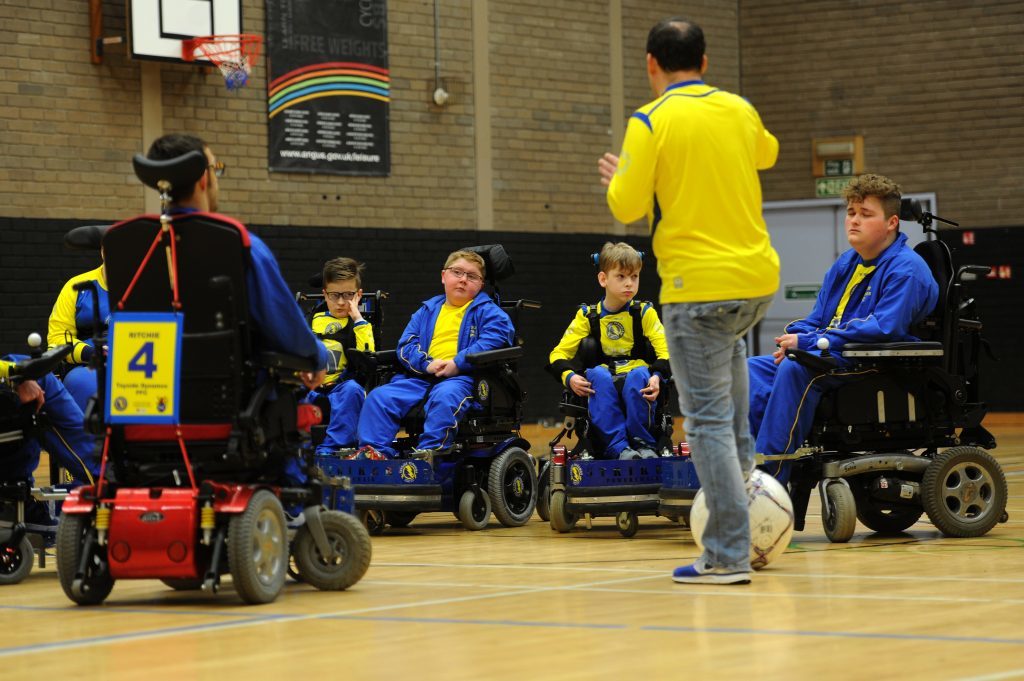 "He has made so many friends – it's good for him to be able to socialise with people who are also in a wheelchair and have the same concerns.
"He has really come out of his shell.
"Recently he showed off his football skills in a school talent show, which he would never have had the confidence to do before."
One of the individuals who contributed to the setting up the club was Dundee-based child health occupational therapist Fiona Loudoun.
She explained that the benefits of the sport include improvement in communication skills, better spatial awareness, visual perception skills, confidence and above all, the chancef for young people to get together and have fun.
Fiona said: "In July 2012 the NHS Tayside Child Health Occupational Therapy Service ran a wheelchair skills camp and we were approached by a young man who said he wanted to play football.
"A team of regular players now train regularly in Dundee and Angus."