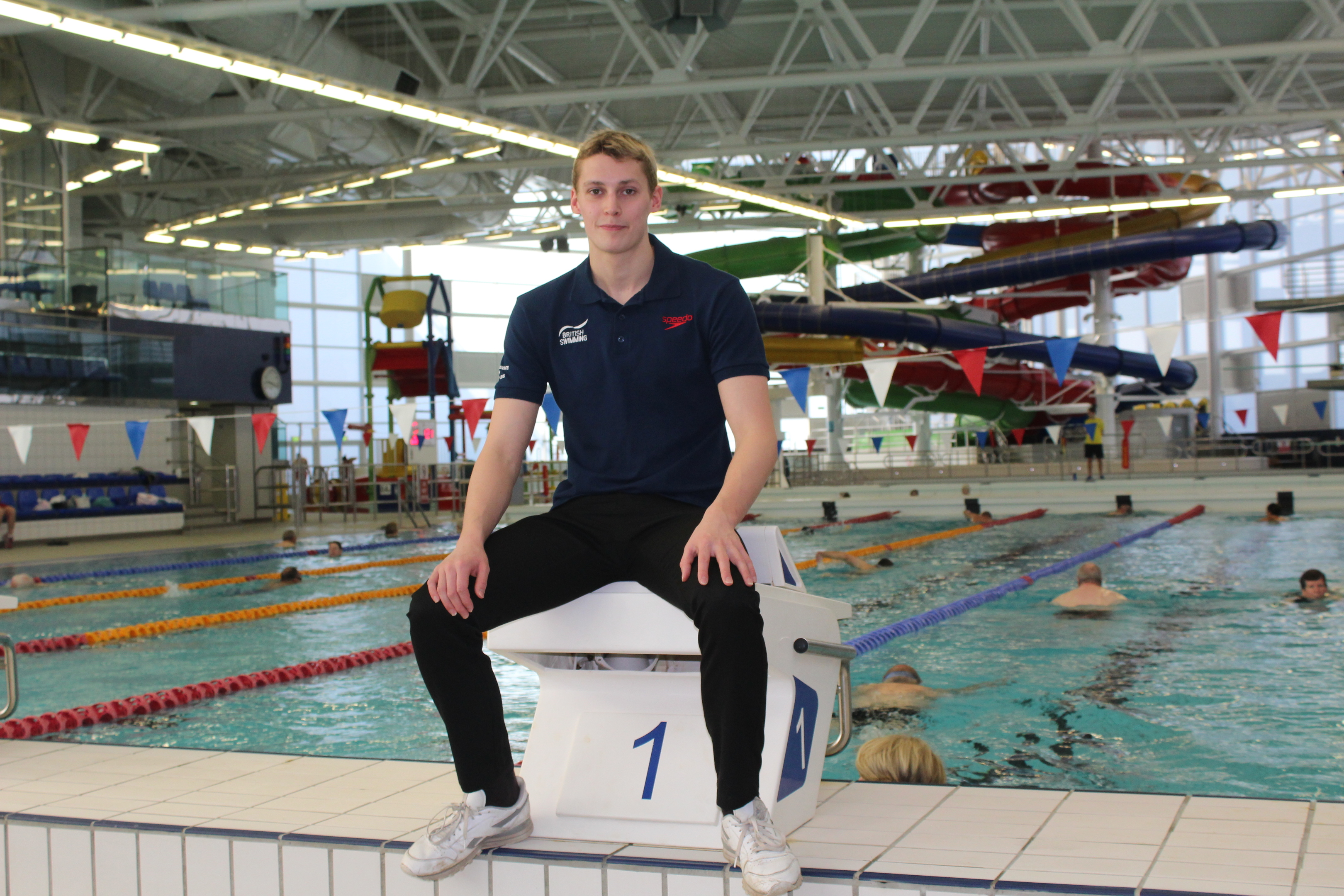 Dundee's Olympia swimming pool is being used as a training centre for a Team GB Olympic hopeful.
Stephen Milne, 22, trains for four hours a day in the pool, and hopes to bring home the gold at this year's Olympic Games in Rio di Janeiro.
The Perth-born swimmer has already picked up silver at the Commonwealth Games in 2014 and reached the finals of the 800m and 1500m freestyle event at the World Championships.
He told The Courier that his dream of winning a medal at the Olympic Games is one that he shares with all of the athletes in Team GB.
"Every athlete's goal will be to win a medal," he said.
"I will do the very best that I can for Team GB."
On top of his arduous training regimen, Stephen is studying environmental science at Perth College and has only recently finished his exams for the year.
The freestyle swimmer spends the "vast majority" of his time training to be in pique physical condition for the Games, and if he is afforded any spare time he can be found walking his dog.
Stephen has been training at the Olympia pool for three years, and is happy to use the facility to continue his training for Rio.
Ally Whike, performance director of Scottish Swimming, said the versatility of the Dundee pool was a "welcome addition" for Stephen's training schedule.
He said:  "Scottish Swimming is both delighted and grateful that Leisure and Culture Dundee have agreed to this support for Stephen.
"The Olympia is a good pool to train in and the additional long course space provided is a welcome addition to the preparation plans in the lead up to Rio for one of Britain's key aquatic athletes"
The chair of Leisure and Culture Dundee, Bob Duncan, said: "This is a marvellous opportunity for us to support an immense talent.
"I hope everyone in the city will get right behind Stephen and join me in cheering him on to Rio and wishing him the very best in his quest to win medals for Team GB."
Stephen will be competing in the 400m freestyle, 1500m freestyle and the 4x200m freestyle relay at this summer's Olympics.
The Games kick off on August 5th, with the swimming competitions beginning on August 6th.