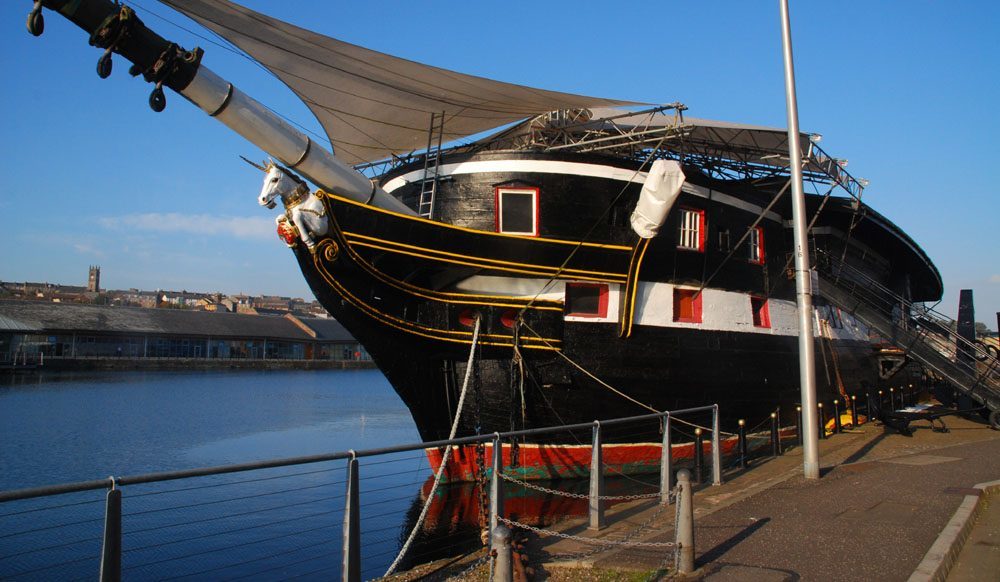 City Quay residents are banding together in an effort to make their voice heard over the clamour of the Unicorn's burglar alarm.
Sleep-deprived householders contacted The Courier to report that the klaxon is often disturbing their sleep.
Its sounding is said to have been a weekly occurrence over the past six months – understood to be as a result of a combination of random activations and genuine alarms caused by foul play.
That has left residents frustrated and rapidly losing patience with the operators of the attraction.
Now, a number have taken the first steps towards creating a brand new tenants' association to ensure that their concerns are taken seriously.
The decision was taken after attempts to speak directly to the Unicorn team, at an apparently public meeting, proved fruitless.
They attempted to attend a "residents' meeting" on board the venerable warship at which the attraction's development manager Susan Curran said she would raise the manner.
She had previously said she was "sorry for any upset" caused by the alarm, while admitting she was unaware of any complaints from neighbours.
Householders were blocked from attending, however, as the meeting was reserved for "owners", most of whom let their properties and do not live within the area.
One householder who lives near to the Unicorn said it was time to take action in order to end the blight that the alarm has become on their lives.
He said: "Having been refused access to voice our concerns, residents now intend to form a Tenants' Association in the weeks ahead.
"It is important our voices are heard.
"The entire situation has become one of anti-social behaviour and the ongoing noise issues from the ship continue to be entirely unacceptable."