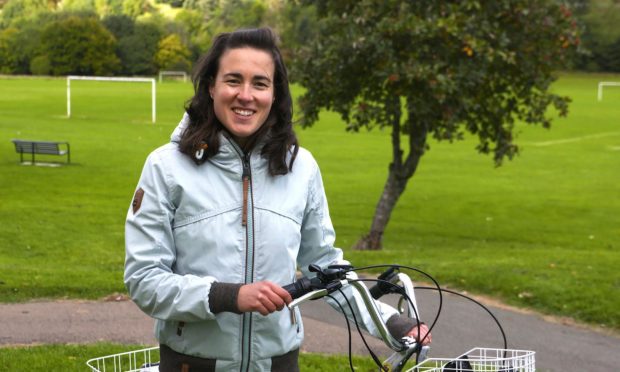 A Dundee project has won national recognition for an e-trike scheme linked to its delivery of "green health prescriptions" to help citizens through the pandemic.
The ReDiscover Dundee project was set up by volunteers in the Dundee Green Health Partnership to help people overcome barriers to cycling and enjoy sessions in the saddle in local green spaces.
The flagship green health prescriptions project has proved a runaway success and the partnership with Dundee Volunteer and Voluntary Action has now won the Active Travel Project of the Year at the 2020 Paths for All Volunteer Awards.
Nature-based activities such as walking and cycling through ReDiscover Dundee are being widely used by GPs and other NHS Tayside healthcare professionals.
Green Health Partnership co-ordinator Dr Viola Marx, said: "Our aim is to connect people with greenspaces for physical and mental health benefits and social wellbeing.
"When people receive a green health prescription, a consultation is held to find out which activities they might enjoy joining. One way we do this is by getting individuals to think about activities that they used to enjoy as children and maybe haven't done in a while, such as cycling."
Dr Marx hailed volunteer Lali Tudela for her role in the scheme's success.
"Without Lali's and Dundee Volunteer and Voluntary Action commitment we would have not been able to make this project a success.
"Lali trained up as a cycle leader and used her Sundays to lead ReDiscover cycling sessions.
"She sourced more volunteers to help deliver the sessions until the project became so popular that we were able to get funding for a dedicated cycle leader, who has been in post since February. Now the project is standing on its own feet."
She added: "Some of our participants say they completely forget about their pain while they're riding the eTrikes, particularly if they have mobility issues and struggle to walk, and the activities enhance their social lives."
ReDiscover Dundee offered Dundonians free use of e-bikes and e-trikes during the pandemic.
Dr Marx said: "That's been really successful and beneficial while the usual groups haven't been running to keep people active and support their mental health."
Dundee City Council neighbourhood services convener, Councillor Anne Rendall, said: "The benefits of the prescribing scheme are obvious and it's very easy to get involved.
"I know the service will only continue to grow and provide residents with new and refreshing ways to boost their health and wellbeing in the city's outdoors."
The city group was among 13 different winners at the 11th annual volunteers' awards.
Paths for All chief officer Ian Findlay CBE, said: "Lali and Viola together with DVVA and the Green Health Partnership, have carried out tremendous work and adapted their work during the Covid-19 pandemic to reflect the changing needs of the Scottish public and for that we have to say a massive thank you.
"Their stories are always inspiring – and this year seems that little more exceptional."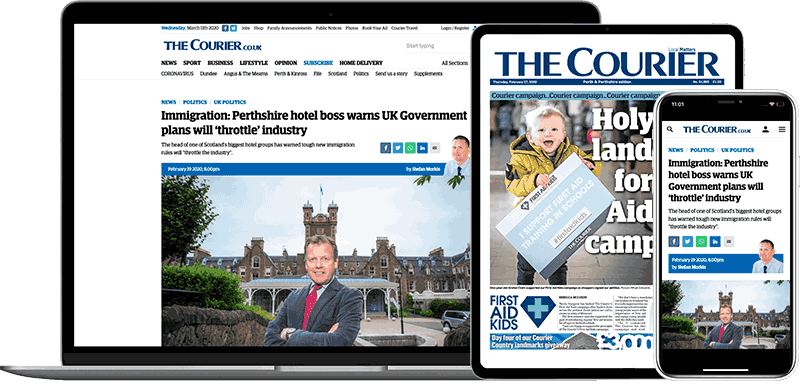 Help support quality local journalism … become a digital subscriber to The Courier
For as little as £5.99 a month you can access all of our content, including Premium articles.
Subscribe