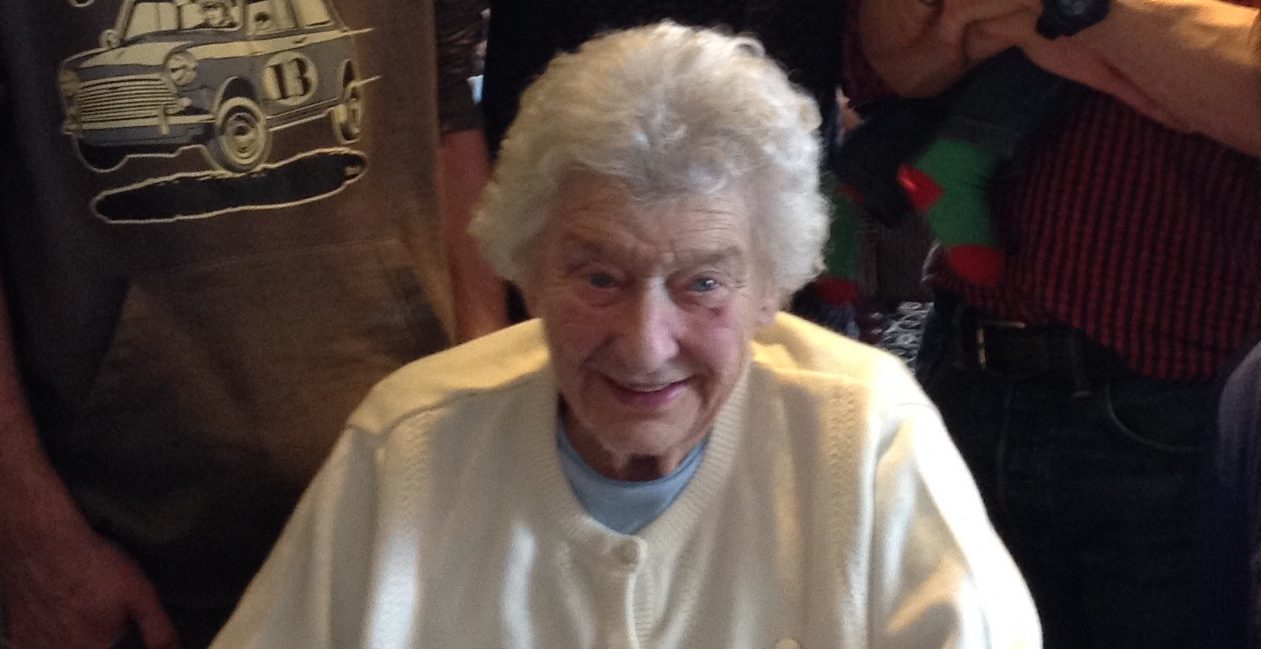 Bank bosses have refunded a Dundee pensioner's life savings, which were stolen by thieves and used to fund online gambling.
As much as £10,000 was drained from Isabella Robertson's bank account after criminals gained access to her card and pin number.
The 91-year-old had suffered with dementia and died weeks after news of the fraud had been broken to her.
After an investigation by its fraud team, the TSB bank told The Courier that it had now refunded the money to the 91-year-old's still-frozen account.
In the wake of criticism from Mrs Robertson's family of how it had handled the fraud, a spokesman described the case as "unique and quite complex".
He said a combination of factors had prevented their investigation from running as smoothly as it should – an inability to contact the pensioner foremost among them.
The spokesman suggested that the incident showed the importance of customers notifying their bank of changes in their circumstances.
In this instance, Mrs Robertson had recently been moved by ambulance to the city's Harestane Nursing Home.
Dundee councillor Ian Borthwick, for many years an advisor with Age Concern, described the criminals as "the lowest of the low" and said they must be brought to justice.
Councillor Borthwick said: "I have seen the damage that bogus callers and fraud can have on older people.
"I have seen the blow many take to their confidence and I have seen the deterioration in health that some suffer.
"I was incensed when I heard of what this poor woman went through.
"The culprits here are nothing short of the lowest of the low and I hope that they are swiftly brought to justice."
The councillor also called upon Scotland's banks to look again at the way they treat fraudulent activity and protect their most vulnerable customers.
The TSB confirmed that Mrs Robertson's debit card had been used in numerous suspected fraud transactions in March and said they had been flagged by the bank's fraud detection system.
A spokesman said:  "We understand that this is a difficult time for Mrs Robertson's family and our thoughts and sympathy are with them.
"We take the duty of care towards our customers very seriously and are constantly reviewing our approach to make sure we are supporting them, whilst maintaining customer confidentiality.
"We tried to contact Mrs Robertson to verify the transactions but were not able to do so.
"It now transpires that her personal circumstances and contact details had changed and we had not been made aware."
The spokesman added: "After successfully investigating the fraud claim we have issued a full refund to Mrs. Robertson's account, as our investigation has shown these transactions to be fraudulent.
"Though tragic, this case highlights the need for customers and banks to work together against fraud and in particular to protect vulnerable customers and highlights the importance of customers maintaining accurate contact details."
A police investigation into the theft from Mrs Robertson's account, led by officers south of the border, is still continuing.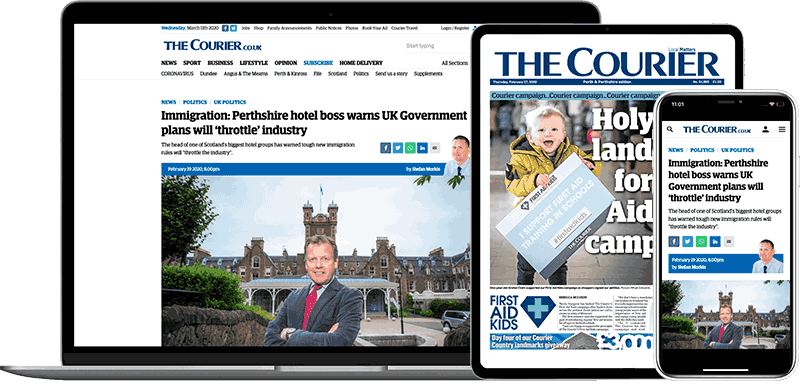 Help support quality local journalism … become a digital subscriber to The Courier
For as little as £5.99 a month you can access all of our content, including Premium articles.
Subscribe