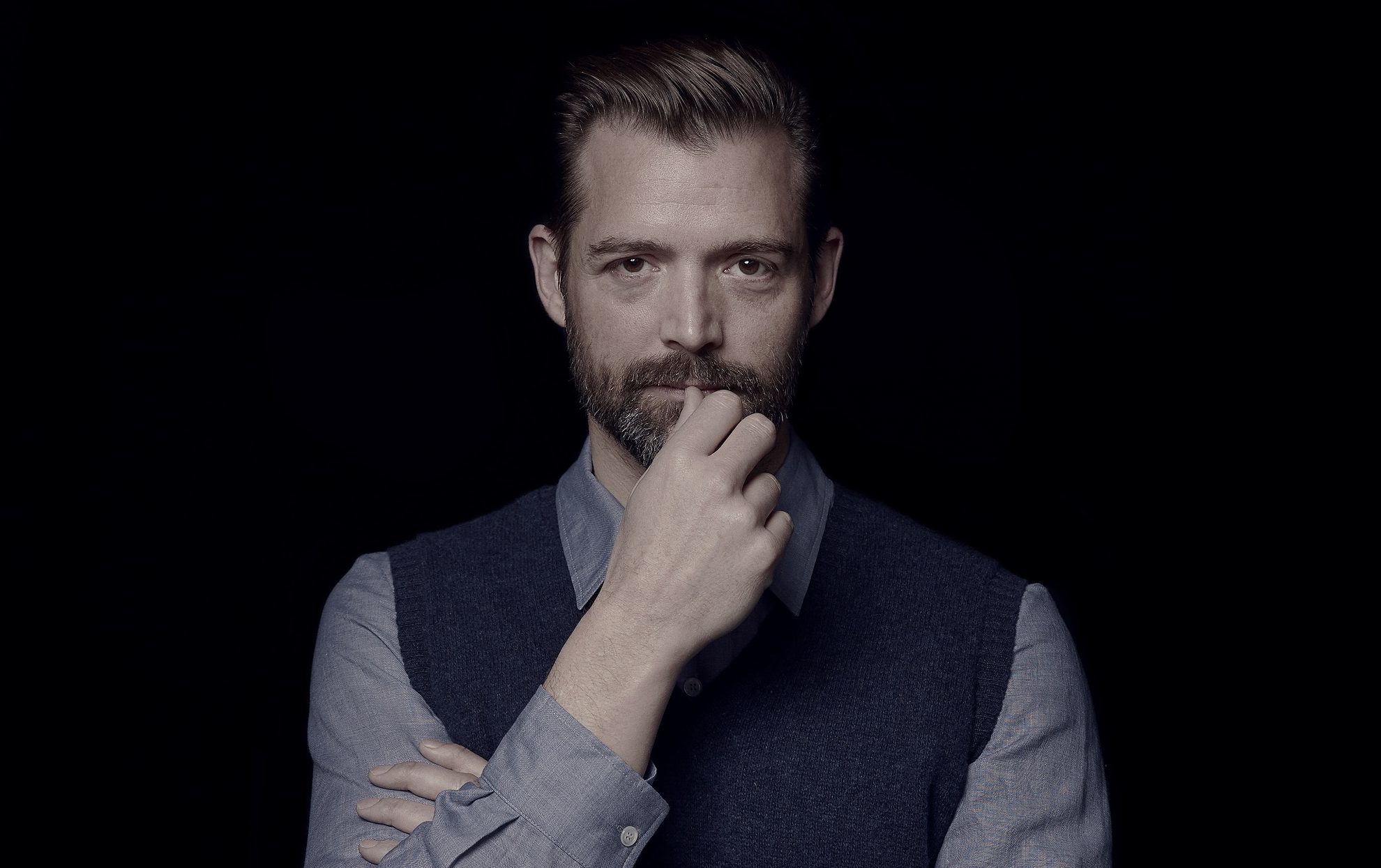 With the Dundee Design Festival in full swing, Michael Alexander speaks to TV fashion design star Patrick Grant ahead of a lecture he is giving in Dundee this weekend.
He is the star of the BBC's The Great British Sewing Bee who famously gave up a career in engineering to become one of the country's leading men's fashion designers.
Yet when The Courier calls Patrick Grant ahead of a lecture he is giving at Dundee University on Saturday May 28, he admits he hasn't even thought about the pre-recorded programme, currently airing, let alone watched it.
That's because he's been dealing with the aftermath of the painful decision he made last week to shut his historic Blackburn clothing company Cookson and Clegg making 45 staff redundant just a year after rescuing it.
The Scottish 44-year-old bought the ailing 150-year-old garment manufacturer a year ago for an undisclosed sum. He had doubled the workforce and even spoke of his hopes that the firm's rescue could spearhead a revival of the town's textile industry.
But he says he was left with no choice other than to put the company into voluntary liquidation because its biggest customer had cancelled its contract.
"It is the worst thing I have ever had to do in my professional career, " Patrick says.
"When we bought Cookson and Clegg I had very high hopes for the business.
"However we simply could not carry on after we lost our biggest customer which provided more than half our work."
Patrick will be in Dundee on Saturday to meet students from Duncan of Jordanstone College of Art and Design, discuss their work and to offer advice.
He will then deliver the final instalment of Dundee University's 2016 Saturday Evening Lecture Series.
'Menswear Designer' will see him discuss his fascinating journey from engineering to fashion and worldwide success with his label E Tautz as well as designing for Debenhams with the hugely successful Hammond & Co collection.
Earlier in the day he will participate in the 'Sew Yummy' event which takes place at West Ward Works as part of the Dundee Design Festival.
The Edinburgh-raised former public school boy and Scotland under-19 rugby player says he ended up in fashion by accident. He studied material sciences and engineering at university, going on to work for large engineering and technology companies.
Growing up in the mid-to-late-1980s, he concedes he had more than a passing interest in fashion. He was "obsessed" with old brands and lists his early influences as Barbour, Burberry, Hunter, Lyle & Scott and Pringle. "I was a snobby little git!" he laughs, adding some colourful adjectives.
It was while studying for an MBA in 2005, however, that he took the entrepreneurial plunge after hearing the defunct Savile Row tailor Norton & Sons was up for sale.
Despite having no formal training or experience in fashion, he sold his house and car to fund an unlikely career change. He rejuvenated the stuffy tailor's shop before being named Menswear Designer of the Year at the British Fashion Awards in 2010.
Another old brand, Hammond & Co, was then revived exclusively for Debenhams and is now officially the most successful menswear collection in the history of the store.
Earlier this year he turned his attention to Community Clothing – a crowdfunded initiative to save Britain's textile factories from closure. With ambitions to create  apprenticeships and support skill training within the UK garment industry, the initiative aims to provide items at cost during slack production time. "If it had been running sooner I reckon we could have saved Cookson and Clegg, "he adds.
Patrick is a regular in best dressed lists in the UK, appearing for the past five years in GQ's 50 Best Dressed Men. He was also named in Esquire Magazine's Most Stylish Men in the World and was one of 10 Men You Should Meet in London, according to 10 Men magazine. He was also made an honorary professor in business at Glasgow Caledonian University in 2013.
Yet despite more than a decade in the business and his new found media profile, Patrick says he can still move about the country largely unrecognised.
"The honest truth is that because I change my facial hair every second, I can still travel on the bus and tube unhindered, "he laughs. "And I'm very happy with that!"
He is also proud to be in the company of world famous fashion designers like Ralph Lauren, Donna Karan, Coco Chanel and Tom Ford, none of whom have formal fashion design qualifications.
"You look at some of the big names in fashion like Ralph Lauren. He started off selling ties!" he adds.
"You've got to work hard and be prepared to accept exceptional poverty!" he says.
"But I have no regrets. It's been fantastic."
malexander@thecourier.co.uk
'Menswear Designer' takes place at the Dundee University Dalhousie Building on Saturday from 6 – 7pm. For free tickets visit dundee.ac.uk/sels, email events@dundee.ac.uk or call 01382 385108.
'Sew Yummy' takes place at West Ward Works from 2 until 3.30pm on Saturday. For ticket information go to www.eventbrite.co.uk/e/patrick-grant-sew-yummy-tickets-24455127946#tickets