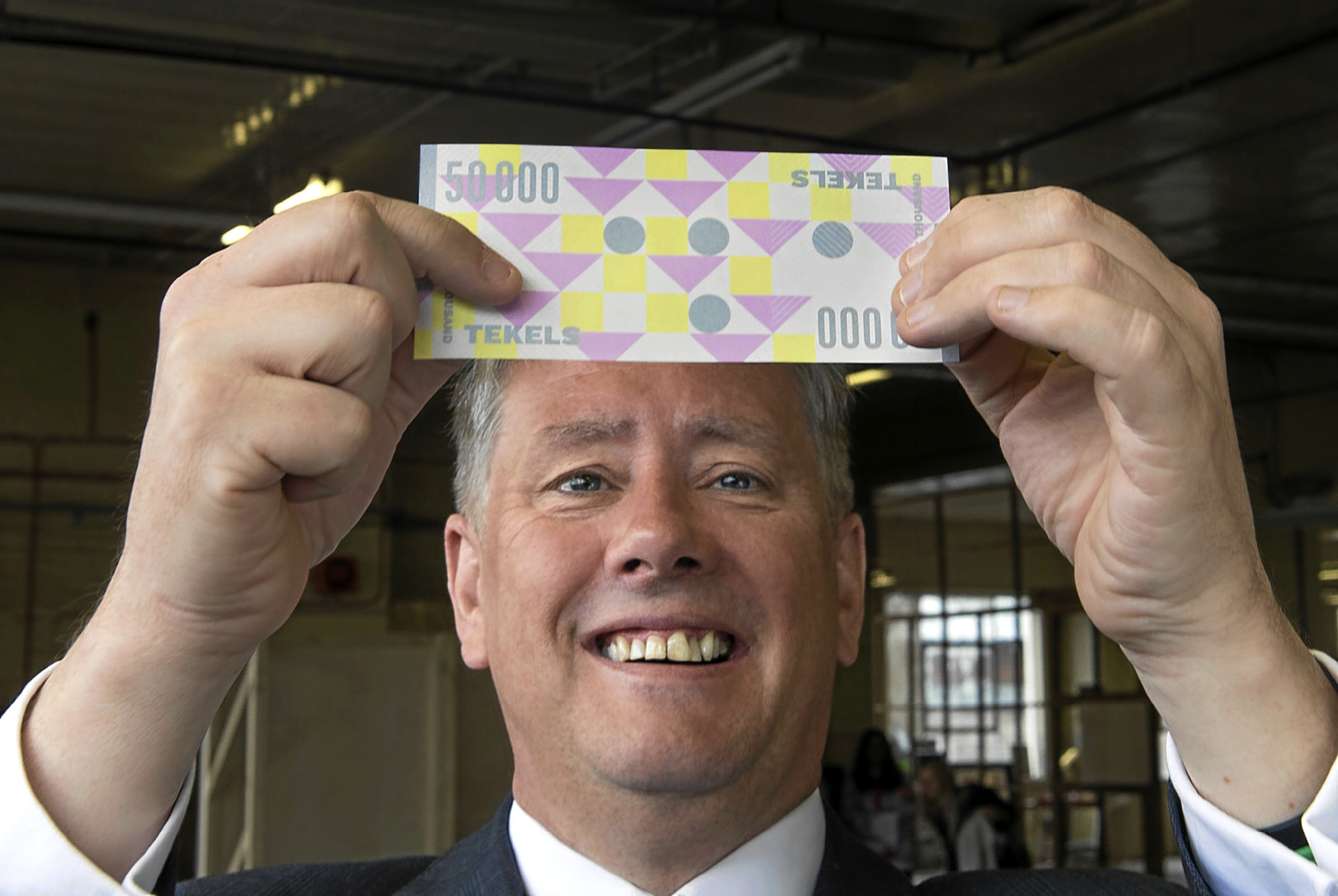 A new festival showcasing design in Dundee to an international audience could become a biennial event.
The Dundee Design Festival opened in DC Thomson's former West Ward printing works, turning the vast industrial premises into a riot of colour and groundbreaking design.
The moment when you withdraw 50,000 Tekels at #DundeeDesignFestival – the city of design's new currency pic.twitter.com/MqQrSqeaxi

— Dundee City ofDesign (@DesignDundee) May 27, 2016
From an NCR-designed ATM that spits out "Tekel" banknotes to propaganda posters delivering unpalatable news and an app delivering weather forecasts in Scots.
And while some of the exhibits are whimsical, others, such as a project exploring how fire alarms have been redesigned in a way that means they are more successful in waking people, have genuine life saving capabilities.
Dundee Design Festival is programmed as part of Scotland's Year of Innovation, Architecture and Design and celebrates Dundee's first year as a UNESCO City of Design and has brought visitors forum across the globe to Dundee.
Schoolchildren from across Dundee were given a preview of the exhibition before it opens to the public on Thursday and festival director Siôn Parkinson said he believes the event will inspire the city.
He said: "This is a chance to capture the design work that is happening in the city just now and an amazing change to bring people out of their studios and their labs to work together. It's all about collaboration."
And he said he believed there is scope for the festival to become a regular event, taking place every two years, showcasing the design work being carried out in Dundee to the world.
"I hope it will inspire people – it's very short festival – only four days -but it could become a regular event, perhaps biennially."
"I think we need to recognise this is a special chance for the city, a moment in the city where it gets the confidence to do that."
Paul Bush director of Events at VisitScotland, said: "Dundee Design Festival is a great celebration of the city's status as a hub for design and innovation, and we are delighted to be supporting the event in its first year."
See Thursday's Courier for more on this story.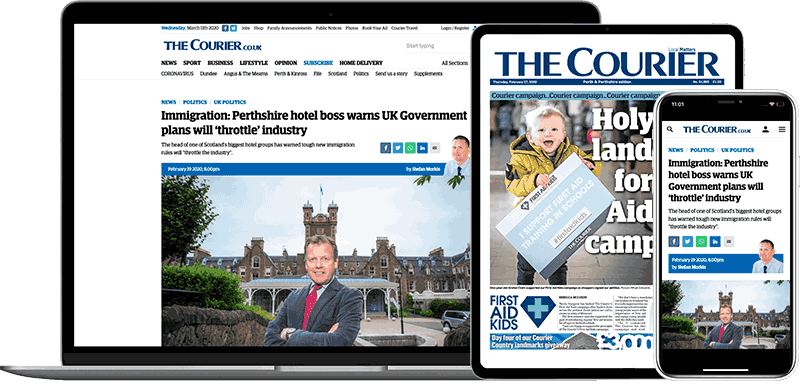 Help support quality local journalism … become a digital subscriber to The Courier
For as little as £5.99 a month you can access all of our content, including Premium articles.
Subscribe