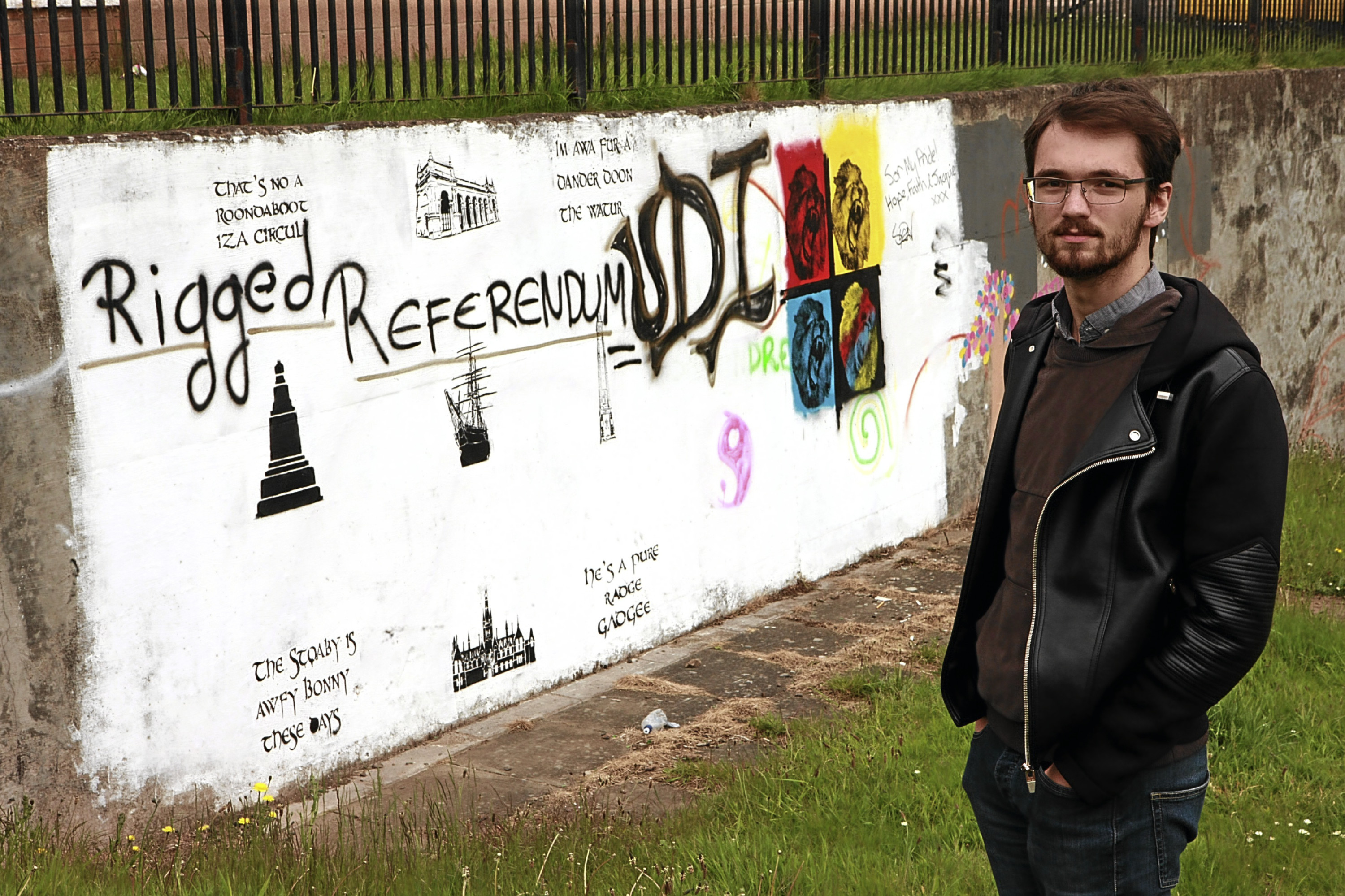 A Dundee mural spraypainted by vandals has been "ruined" according to local residents.
The artwork, near Stobswell's Taybank Medical Centre, had been painted with many of the city's most prominent landmarks and quotations, inlcuding the Law, the Tay bridges and the RRS Discovery.
However, words including "rigged referendum" and "UDI" have been left over the mural, thought to be in reference to the referendum on Scottish independence.
Stobswell Forum secretary, Connor Beaton, said: "The original piece has actually only been up on the wall for a couple of weeks.
"The wall had been a mural but it was painted white and there were little bits of graffiti, but then this mural popped up and I thought it was really nice.
"It has pictures and quotes and they are all very community-orientated.
"It was very much in the spirit of the local community and how people feel about the area but now someone has written all over it.
"I am a supporter of independence myself but this just totally ruins something that was the most positive thing on that wall, and something that was in the spirit with how people in the area feel.
"It was positive but now it is negative — what has happened has just ruined it."
It is hoped the community will now be involved in repairing the mural, with the potential of a joint project with Morgan Academy students.
Lynne Short, a councillor for the area. said she had become alerted to the vandalism by a post shared on social media.
She said: "While my party is campaigning for independence, that's not the way to go about it."