How many people can you name who have inspired and influenced you?
How many have made an impact on you and even changed your life?
Readers of The Courier will know that over the last few years we have asked those very questions as part of our popular Courier Impact 100 series, with a particular focus on the previous 12 months.
But what if the same questions were asked in the context of the last 200 years?
To mark The Courier's 200th anniversary, from June 7 The Courier will chart 200 amazing people with connections to Courier Country who have made a difference since the first Dundee Courier appeared on September 20, 1816.
They could be household names, famous the world over. They could be someone from your town who has made a name for themselves.
They could be someone you've never heard of who has made an incredible impact.
What they all have in common though is that at some point over the past two centuries, they have had a relationship with Tayside or Fife whether they were born and did their deeds here, were born here and moved away to make a name for themselves or were born elsewhere and moved to work here, in turn making their mark.
The man tasked with drawing up The Courier Impact 200 list was journalist and DC Thomson company historian Dr Norman Watson.
For nearly 40 years he has been involved in history, research and writing, including more than 30 years with The Courier.
And he admits this has been one of the most intriguing projects he has been involved with.
"It's based on the template of The Courier Impact 100 series which has proved very popular over the last few years," he says.
"And it was this reaction that inspired The Courier editor to ask me to come up with a list of the movers and shakers in Tayside and Fife from the last 200 years.
"But I had to be careful. The start date was 1816 which ruled out Adam Smith who would have been near the top of my list – he died in 1790. And if you are from Dundee you would have had Admiral
Duncan in there – but he died in 1804.
"Then there was architect and designer Robert Adam who died in 1792. So I had to be very careful and make sure that every person on the list had been involved in the period 1816 to 2016."
The criteria used by Norman were impact, innovation, inspiration, importance and influence.
Using the British newspaper archive as a research tool, it was "quite a challenge" to get a good geographic spread.
"One of the things I noticed was the lack of women and lack of working class representation in the early list. They would have been quite invisible in the newspapers early on – yet there would have been quite a few achievements."
Norman said the final list included 30% women and 30% of the 200 were people still alive.
He adds: "The biggest challenge was putting the 200 in order. It becomes a subjective choice. I'm sure there will be debate over the list. Some will disapprove of who is where and in what order. But  I hope people will find it an enthralling read!"
To follow the countdown, click here.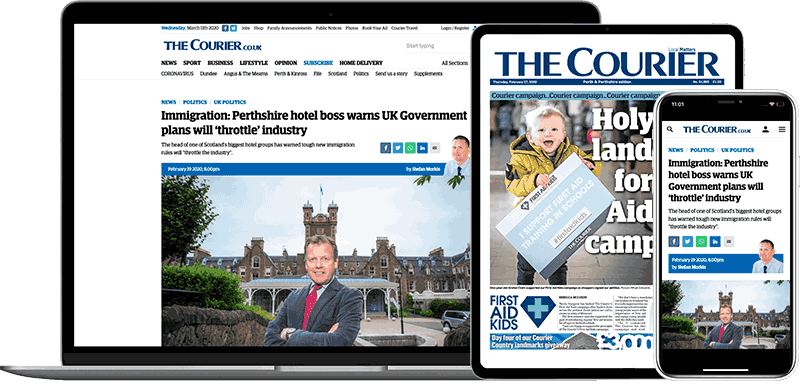 Help support quality local journalism … become a digital subscriber to The Courier
For as little as £5.99 a month you can access all of our content, including Premium articles.
Subscribe