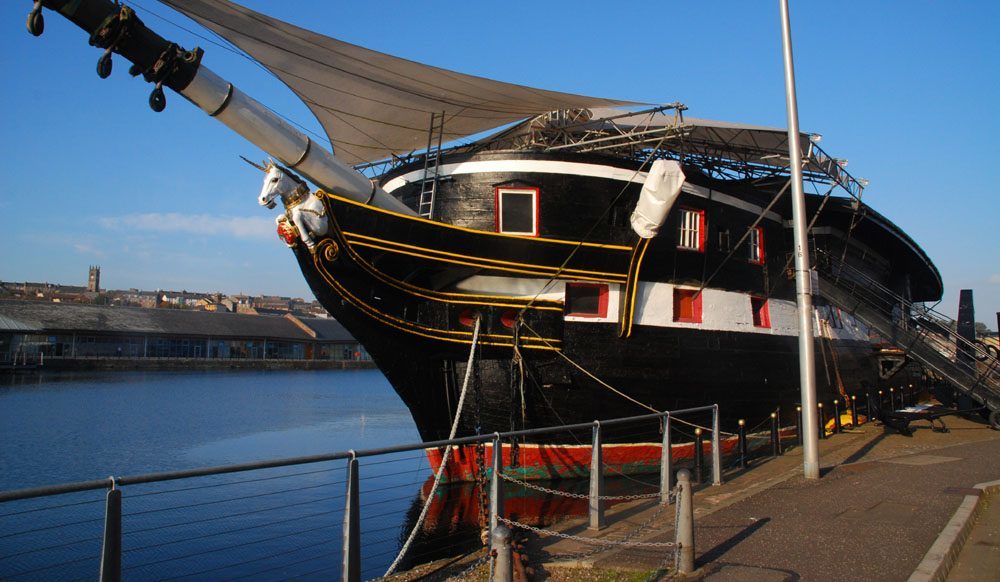 City Quay residents have made peace with the Unicorn war ship after its management team installed a silent security system.
The 19th century Royal Navy vessel had been under fire for its loud burglar alarm, which was going off frequently and keeping local residents awake.
As well as reportedly apologising about the noise, the Unicorn's management team are said to be keen to involve the local community in one of its new projects.
Maryfield councillor Lynne Short said: "I was contacted by the new communities person at the Unicorn and we are to hold a meeting for residents and businesses on June 14 at 5.30 for 6pm on the ship.
"They have a new community garden and are keen to work with their neighbours down there.
"They had a bit of bad press due to the alarm going off but have now put out notices on the boards of the neighbouring blocks to apologies and also to advertise about the meeting.
"They are very keen to work with the community."
Councillor Short added that the option of resurrecting the old community council was also being considered and that 20 potential members were needed for this to happen.
She explained: "There used to be a community council for the city centre and harbour area, and we're looking at starting that up again.
"It would be good to have a forum where residents and businesses can get together and discuss community issues.
"If people come to the meeting on June 14 they can learn more about it – we need 20 who would be interested."
No one from the Unicorn could be reached for comment at the time of going to press, but local residents said they were mostly satisfied with their response to the complaints.
One resident, who did not wish to be named, said: "They have installed a silent burglar alarm, which seems to link to the police.
"It's a bit of a waste of police time to have to attend when it's a false alarm, but at least residents are able to have peace and quiet now.
"We have nothing against the Unicorn, all we wanted was a decent night's sleep and we appreciate their gesture, as well as their willingness to build bridges with the residents."
The HM Frigate Unicorn is Scotland's only remaining ship from the sailing days of the Royal Navy, now serving as a museum and function venue.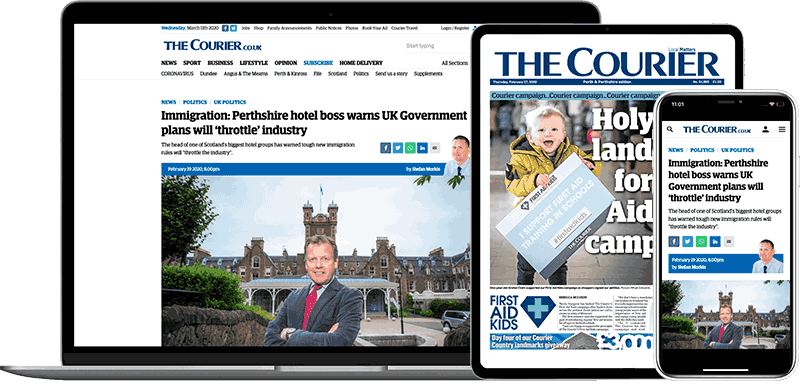 Help support quality local journalism … become a digital subscriber to The Courier
For as little as £5.99 a month you can access all of our content, including Premium articles.
Subscribe