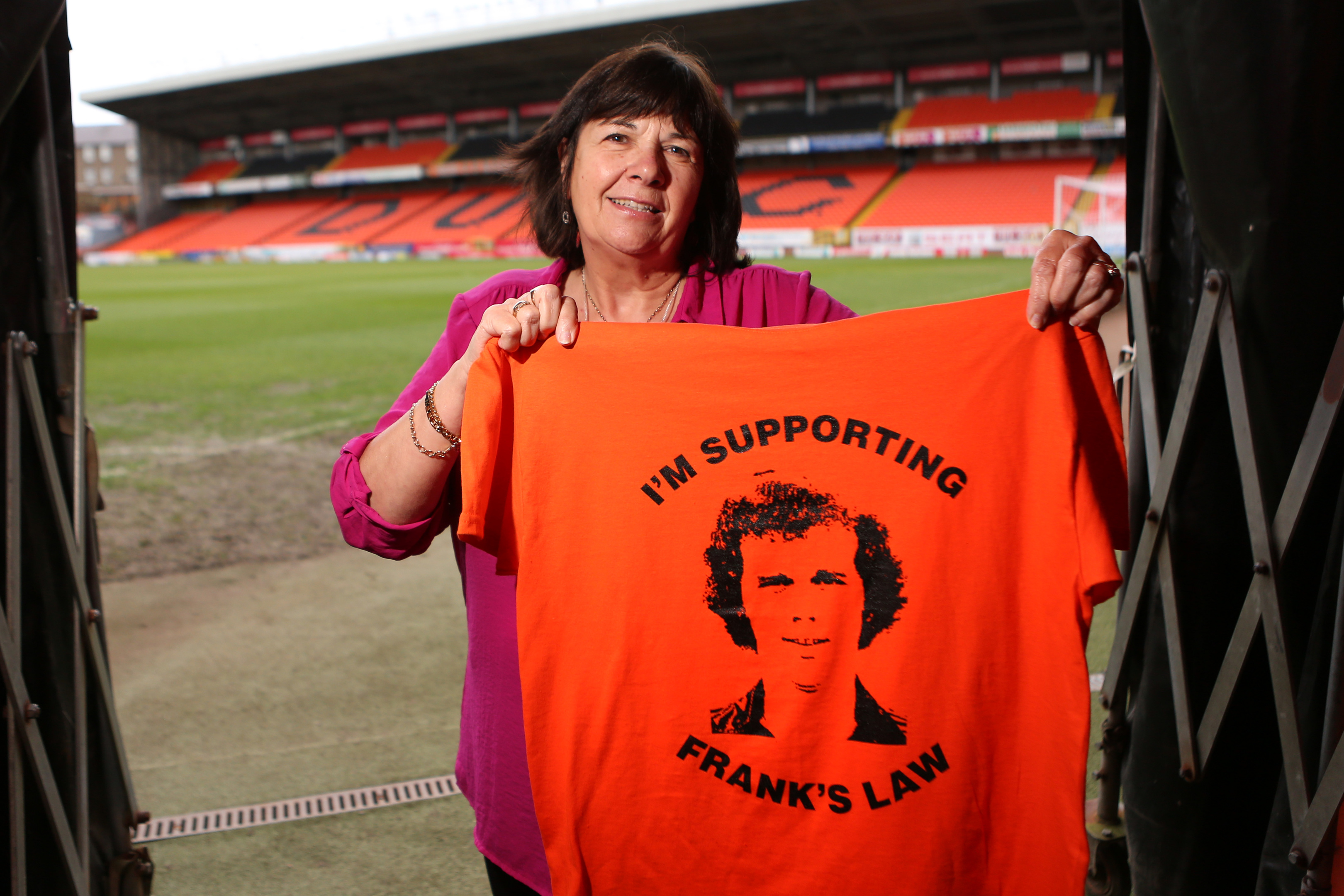 An Angus woman who has taken a health campaign to the corridors of power is to be honoured by Dundee University.
When former Dundee United footballer Frank Kopel was diagnosed with dementia in 2009, his wife Amanda became aware of a flaw in the care system.
Frank was only eligible for free personal care after he turned 65, which forced the couple to spend large amounts of money for six years of his illness.
Mrs Kopel has been campaigning for legislation to close the legal "loophole" – dubbed Frank's Law – backed by The Courier.
She is to receive an honorary degree alongside Maggie's Centres co-founder Dr Charles Jencks and pop musician Gary Lightbody at summer graduations between June 22 and 24.
Mrs Kopel, from Kirriemuir, said she was "honoured" to receive a degree, which the university said are given to the "best possible role models" for students and staff.
Professor Pete Downes added: "The range of achievements among our seven honorary graduates reflects the wide ranging nature of the impact the university itself has on society, from music and the arts through healthcare, governance and the environment.
"I look forward to welcoming all of them to Dundee this summer."
Frank, a left-back who played 407 games for Dundee United, died in April 2014 at the age of 65.
Of the 85,807 dementia sufferers in Scotland, 3,201 are under 65 and not entitled to free personal care.
Mrs Kopel wrote to each of Scotland's 129 MSPs and the campaign has garnered nationwide attention from politicians and sporting figures alike, but has yet to be passed into law.
Mrs Kopel is also heavily involved in raising awareness of Chronic Traumatic Encephalopathy, a form of early-onset dementia associated with repeated sport-related head trauma, which her husband may have suffered from as a result of his football career.
The university is also set to award honorary degrees to Sir William Castell, former chairman of the board of governors of the Wellcome Trust; Sir William Patey, a Dundee graduate who went on to become UK Ambassador in Sudan, Iraq, Saudi Arabia and Afghanistan; Professor Harindra Fernando, one of the world's experts in fluid dynamics and environmental science; and Dr Hilal Al-Sayer, chairman of the Dasman Diabetes Institute board in Kuwait.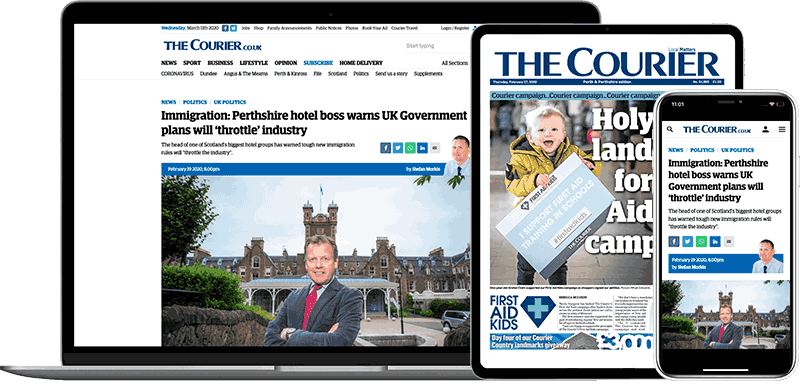 Help support quality local journalism … become a digital subscriber to The Courier
For as little as £5.99 a month you can access all of our content, including Premium articles.
Subscribe