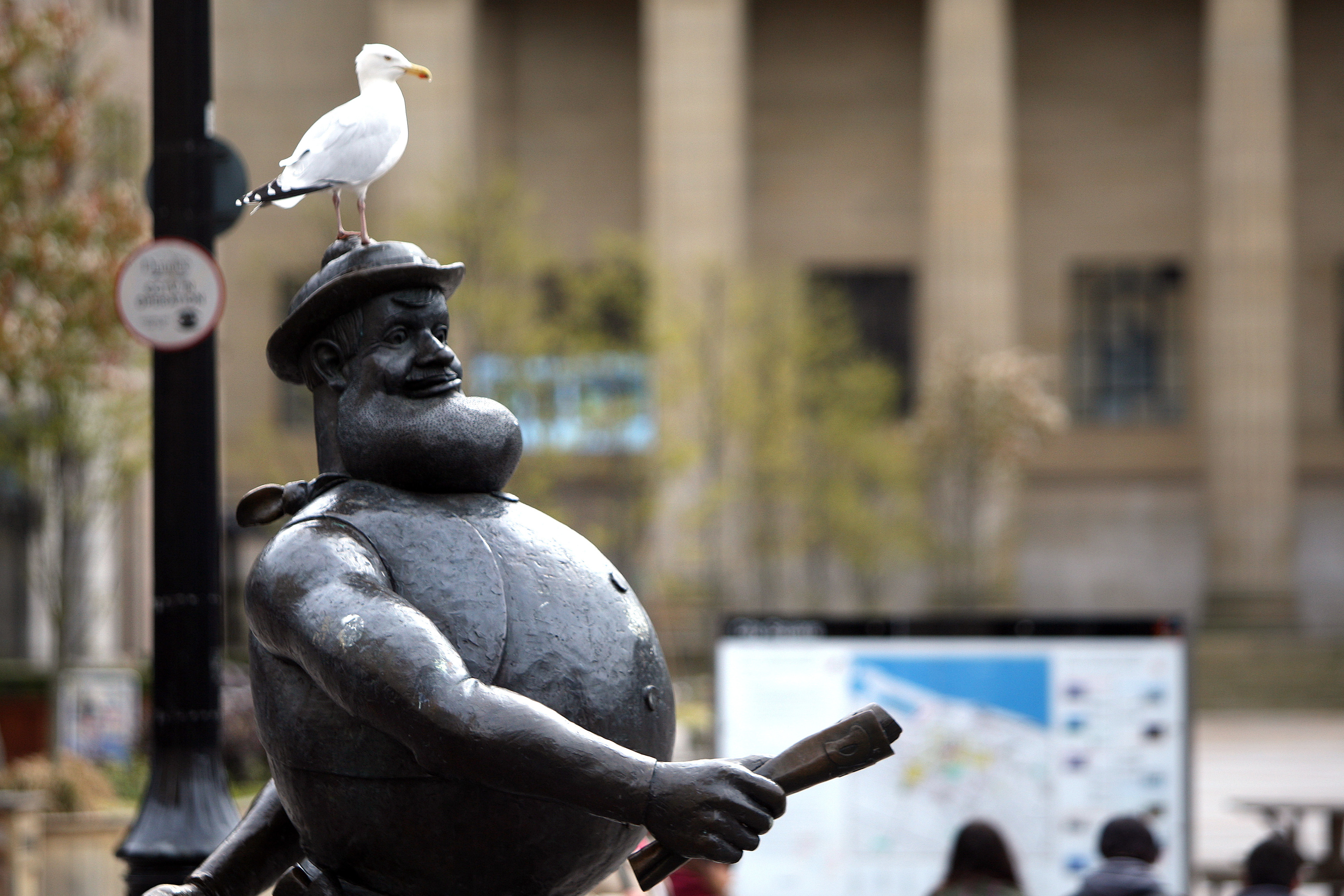 A senior Dundee councillor is demanding action is taken to protect shoppers from ravenous gulls.
Ian Borthwick was shocked to see gulls swoops down and attack a teenage girl in Reform Street in a bid to steal her Greggs takeaway.
Mr Borthwick said one gull grabbed the sandwich from her hands before it was then attacked by other gulls fighting over the food.
He said: "I had just come to the bottom of Reform Street and there was a girl about 17 or 18 walking across.
"She had something from Greggs in her hands – she was't eating it – when this big seagull swooped down and grabbed it.
"It was over really quickly but I had never seen anyone so scared."
Mr Borthwick has now written to Dundee City Council's environment department asking what they can do to prevent seagulls from attacking people in the city centre.
He has also asked the local authority if it has spoken to other councils about any successful measures they have used to prevent gull attacks.
Gulls become particularly aggressive during their summer nesting season.
But the birds, usually herring gulls, are also attracted to the food available to them in city centres.
And as well as food that has been thrown away, gulls are also brave enough to snatch if from people's hands if they want it.
A spokesman for Dundee City Council said: "We know that gulls can often be a cause for considerable distress and annoyance and we continually pursue tried and tested as well as innovative solutions to the problems that arise from these birds
"Pest control officers are actively involved in removing eggs and nests throughout the breeding season, which is approximately April to July, and while this action greatly reduces the incidences of aggressive behaviour as well as disrupting and reducing the breeding pattern, it can take between five and seven years for the effect to take hold.
"Gulls are protected by the Wildlife and Countryside Act 1981. It allows for the destruction of birds under certain circumstances, but this is only permissible where it can be demonstrated that they pose a risk to public safety or public health, and only when all other non-lethal methods of control have been investigated and discounted
"We are currently dealing with a number of seagull related complaints in the city."
The problem is not just confined to Dundee. Three years ago, residents of Kirkcaldy demanded a cull of seagulls in bid to stop the winged thieves pilfering their pies.
In St Andrews, one residents' association hired a company to bring hare hawks into the town in a bid to scare away herring gulls and stop them from nesting.
In Arbroath, the council even agreed to paint red patches in "gull hotspots" after receiving anecdotal evidence the colour deterred the gulls.
However, the scheme did not progress.
Were you the teenager attacked by the gull? If so, contact The Courier at news@thecourier.co.uk