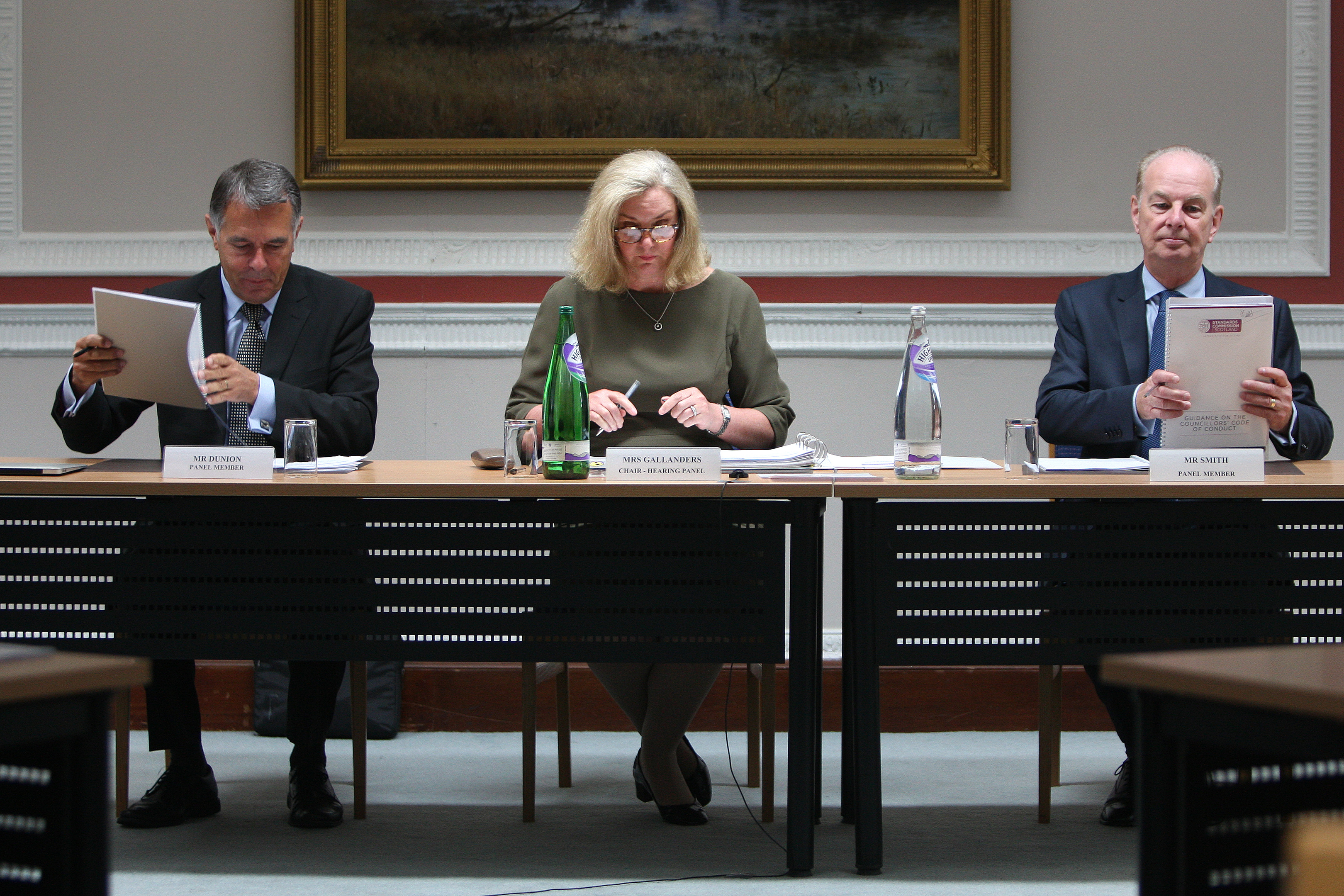 Dundee City Council leader Ken Guild has been told he must reflect on why he was found guilty of breaching the councillors' code of conduct.
Labour councillor Richard McCready said all councillors must "humbly" consider the decision of the Standards Commission of Scotland's hearing panel.
Following a day-long hearing in Dundee City Chambers, they found Mr Guild had breached confidentiality rules by telling a public meeting in February 2015 that the then principal teacher of the Young Mum's Unit had been signed off work for a month.
Mr Guild had visited the Menzieshill High School unit, which the council was proposing to restructure, the day after Norma Seith was signed off.
As part of the restructuring, it was proposed to scrap the role of principal teacher held by Mrs Seith.
When he later attended the policy and resources committee, Mr Guild did not refer to Mrs Seith by name but said she had been signed off for a month and the unit had been operating well in her absence when he visited.
At the hearing, Mr Guild claimed he had referred to her absence because other members of staff believed the unit was closing and they could lose their jobs.
And he claimed the phrase "signed off" did not necessarily refer to a person's health.
Although the hearing panel decided Mr Guild had breached rules surrounding confidentiality and personal information, he said he had been "sanctioned for telling the truth to counter deliberately misleading information".
However, the three-strong panel ruled he had breached confidentiality rules and that the phrase "signed off" would be taken to be a reference to a person's health.
Labour councillors Kevin Keenan and Richard McCready both raised Mr Guild's comments with city council chief executive David Martin immediately after last year's meeting.
Mr McCready, said all councillors should pay heed to the panel's findings.
He said: "I think every member of the council needs to reflect on the decision that was made and should read the report when it becomes available.
"I think we need to take very seriously our collective responsibility as employers.
"And I think we also need to humbly reflect upon the decision made by the Standards Commission."
Asked about Mr Guild's comments after the panel delivered their verdict, Mr McCready said: "Whatever he thinks, an independent panel decided to censure him. He needs to consider that."
Councillors approved the plan to restructure the unit. It has since been moved to Baldragon Academy.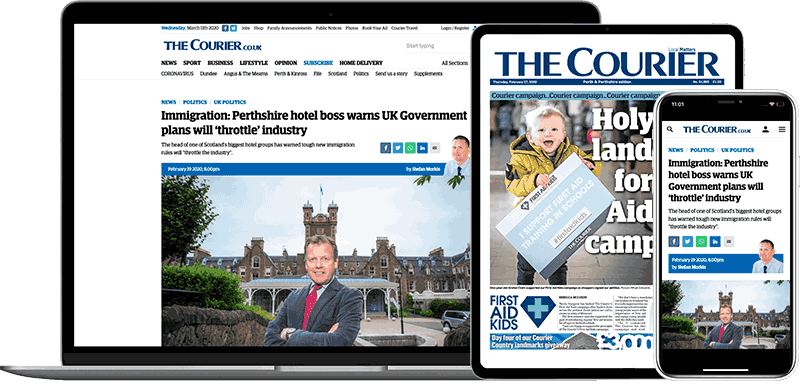 Help support quality local journalism … become a digital subscriber to The Courier
For as little as £5.99 a month you can access all of our content, including Premium articles.
Subscribe