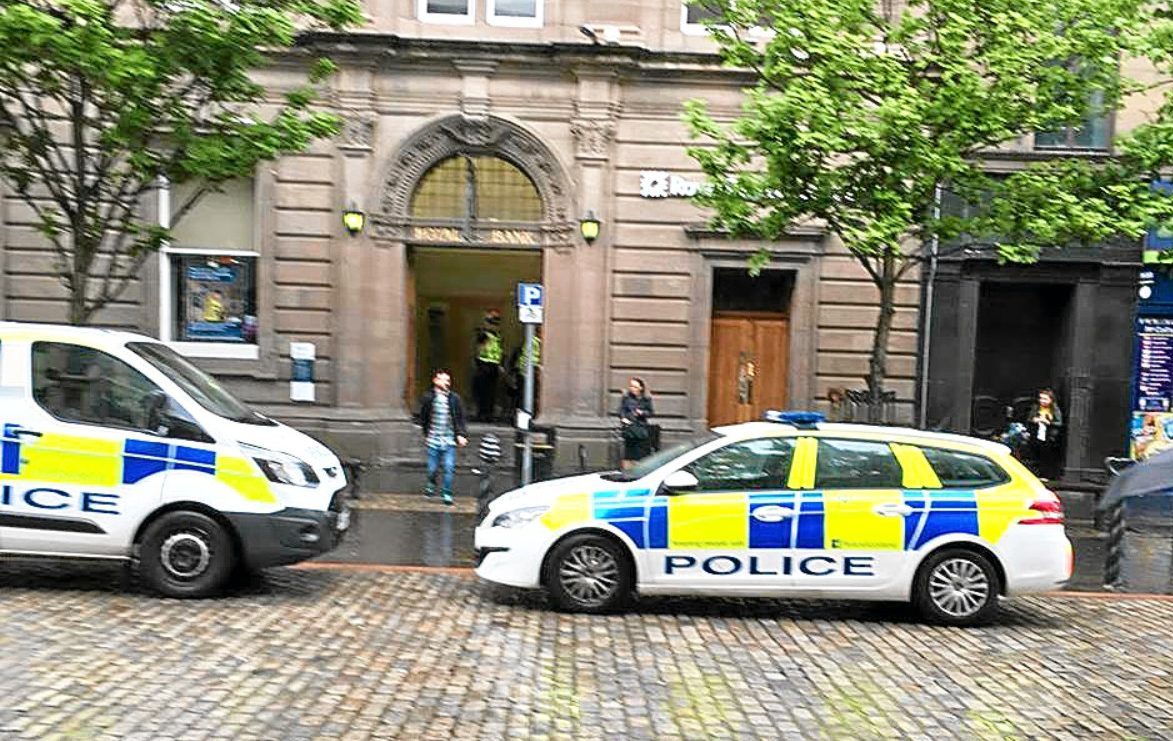 Police swooped on a busy Dundee bank after a member of staff accidentally pressed the panic alarm.
Officers rushed to the Royal Bank of Scotland (RBS) in the High Street around 12.30pm on Tuesday.
Shocked members of the public watched as police arrived at the bank.
Two police cars were seen parked near the entrance, while officers were spotted running into the building.
Another three officers were seen guarding the entrance, raising concerns among worried shoppers of a possible incident.
But it later emerged the alarm had been triggered in error. Police said the incident was "a false alarm with good intent".