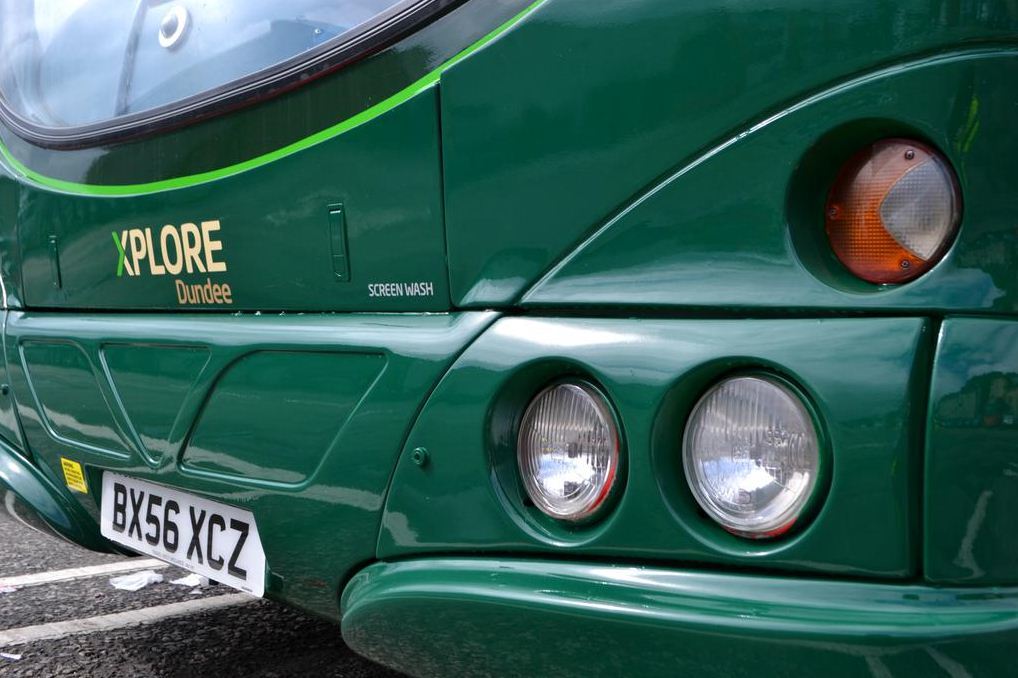 A major shake-up of bus routes in Dundee and surrounding areas could see some underperforming services slashed.
Several busses could be removed from the streets, while others could have their routes heavily amended in an effort to save money.
The proposals, which would come into effect in August, if approved by the Traffic Commissioner, would, however, see new busses introduced on some key routes.
Both Xplore Dundee and Stagecoach have outlined significant changes and have admitted that some areas will see a reduced service.
The proposals include the complete removal of six busses – the number 4, 14, 201, 203, 205 and 208 services – which will affect customers in the Dryburgh, West End, Douglas and Broughty Ferry areas.
West End Councillor Richard McCready said the proposals made the case for bus regulation and said services "should be run in the interests of passengers, not only in the interests of shareholders".
He said: "Dundee City Council does not run bus services but it does provide the infrastructure for bus services and does subsidise many services in the city when it thinks that there is a social need.
"Increasingly, commercial bus companies are only interested in running profitable services and claim that they cannot cross subsidise services.
"This also means that for the elderly, the young and those with mobility problems, increasingly it is anything but a 'service' which they are being offered."
Fellow West End Councillor Fraser Macpherson said that while he could see improvements, other service changes would be to the detriment of residents.
He has already been in contact with council officials to ask that they call upon the bus companies to rethink the proposals.
Stagecoach East Scotland managing director Andrew Jarvis said: "Unfortunately, no change is not an opt
"The reality is that we're faced with a situation where factors outside our control mean there are less passenger journeys and less money to pay the costs of running these bus services."
Changes would take effect on August 15, to coincide with the new school year and include:
Xplore Dundee:
Service 4 – Dryburgh to City Centre via LocheeThis hourly service will be withdrawn in its entirety.
5 – Ninewells to Barnhill. The service will be taken out of Tom McDonald Way and the western extremity of the Perth Road.
14  – Douglas to Ninewells. This service will stop being a cross-city service and will operate between The Stack and Douglas.
23 – New hourly service linking Asda Kirkton, Woodside, City Centre, Perth Road, Lochee, Dryburgh and St Marys.
24 – This service will be withdrawn and some sections of the route will be covered by new services.
25 – New off-peak service will link Scott Street, Tullideph Road and Elmwood Road to Asda.
27 – New service linking Douglas (Balunie Drive), Mid Craigie, City Centre, Hilltown and Ardler.
30/31/51 – services to Liff via Ninewells
35 – Proposed off-peak service will link Dryburgh, The Stack, Menzieshill, Ninewells and Asda Myrekirk.
Minor timing changes to other services, 9/10, 18, 22, 28/29, 32/33.
Stagecoach:
16 – Proposed hourly service between Perth and Dundee.
39 – The Arbroath to Dundee service to be extended through the city centre and across to Fife.
42 – The current registration will be deregistered but an improved service registered in its place.
Service 42 will run every 15 minutes from Tayport and hourly from St Andrews.
The Cupar section is withdrawn and replaced by revised X53/X54 services.
X42 – Will be deregistered but new service X53 will effectively replace it between Kirkcaldy and Dundee city centre.
X53 – New service operating over much of the X42 route.
X54 – Revised to operate via Cupar rather than the A92.
59 – Changes to weekday service with short working journeys to Piperdam withdrawn.
75 – Paring back of timetable and loss of late afternoon services. This will have an impact on Dundee Road, Broughty Ferry and upper Grange Road.
77 – The service between the city centre and Invergowrie/Kingoodie via the Hawkhill and Perth Road is withdrawn. The revised Service 39 will link to Gauldry.
88 – Service that is funded by Sainsbury's. It's understood that a new operator is being sought to replace Stagecoach.
236 – The Mill o' Mains to City Centre via Linlathen service not to be retained.
202 – The Kirkton to city centre route to be operated by Stagecoach.
204 – Service to be operated by Stagecoach.
206 – Service to be operated by Stagecoach.
236 – Service to be operated by Moffat & Williamson. No change to timetable.
201 – Service to be withdrawn given decision by Xplore Dundee to introduce commercial Service 27.
203 – Service to be withdrawn given decision by Xplore to introduce commercial Service 23.
205 – Service to be withdrawn given decision by Xplore to introduce commercial Service 35.
208 – Service to be withdrawn given decision by Xplore Dundee to introduce commercial Services 23 and 27.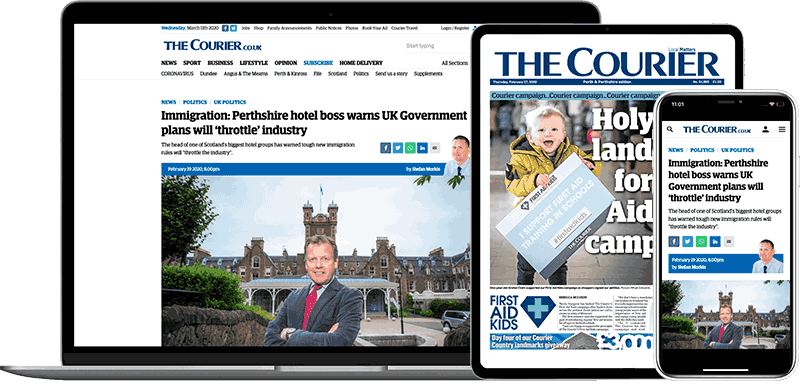 Help support quality local journalism … become a digital subscriber to The Courier
For as little as £5.99 a month you can access all of our content, including Premium articles.
Subscribe