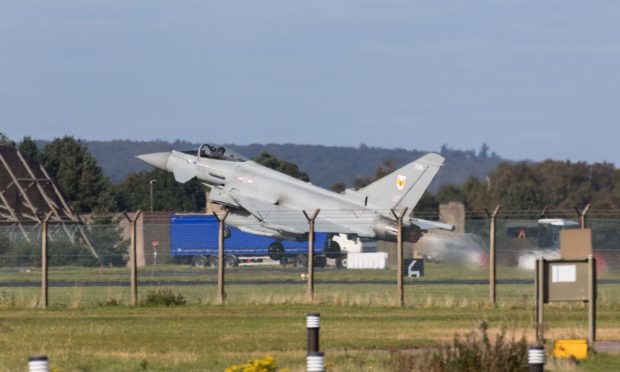 Rumbles from low-flying planes shook Dundonians on Tuesday evening.
The jets could be heard across the city and into Fife at around 5.40pm.
Very noisy typhoon jets flying over #Dundee pic.twitter.com/pcL1bzxxP4

— liam Richardson (@lrichardson_2) January 26, 2021
Flight monitoring site Flightradar24 did not show any aeroplanes in the Dundee area at the time the planes were heard.
It is understood they were part of a military training activity.
One Dundee resident said: "The sound of the jets was incredibly loud and lasted several minutes.
"People on my street were looking out their windows to try and see where they were in the sky.
"It sounded as though they were passing really close to the city."
Earlier this month the United States Armed Forces sent eight F-15 E Strike Eagles on a routine training mission across the city.
Dundee residents left shaken by rumbles from US Airforce jets
Nobody from the Ministry of Defence was available for comment but the organisation's timetable of low flying training only had one hour marked for Tuesday, from 11am until noon.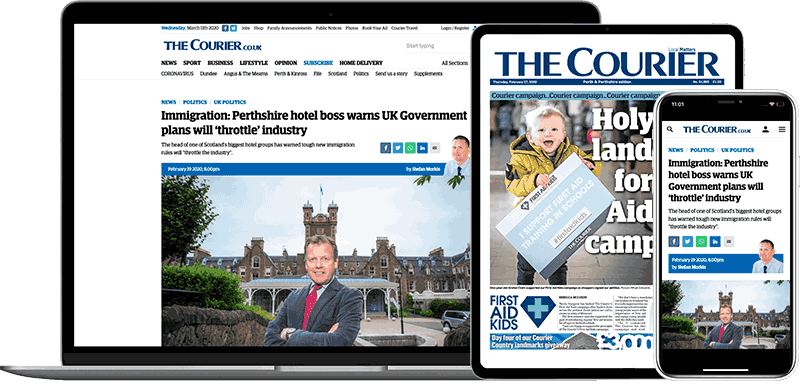 Help support quality local journalism … become a digital subscriber to The Courier
For as little as £5.99 a month you can access all of our content, including Premium articles.
Subscribe