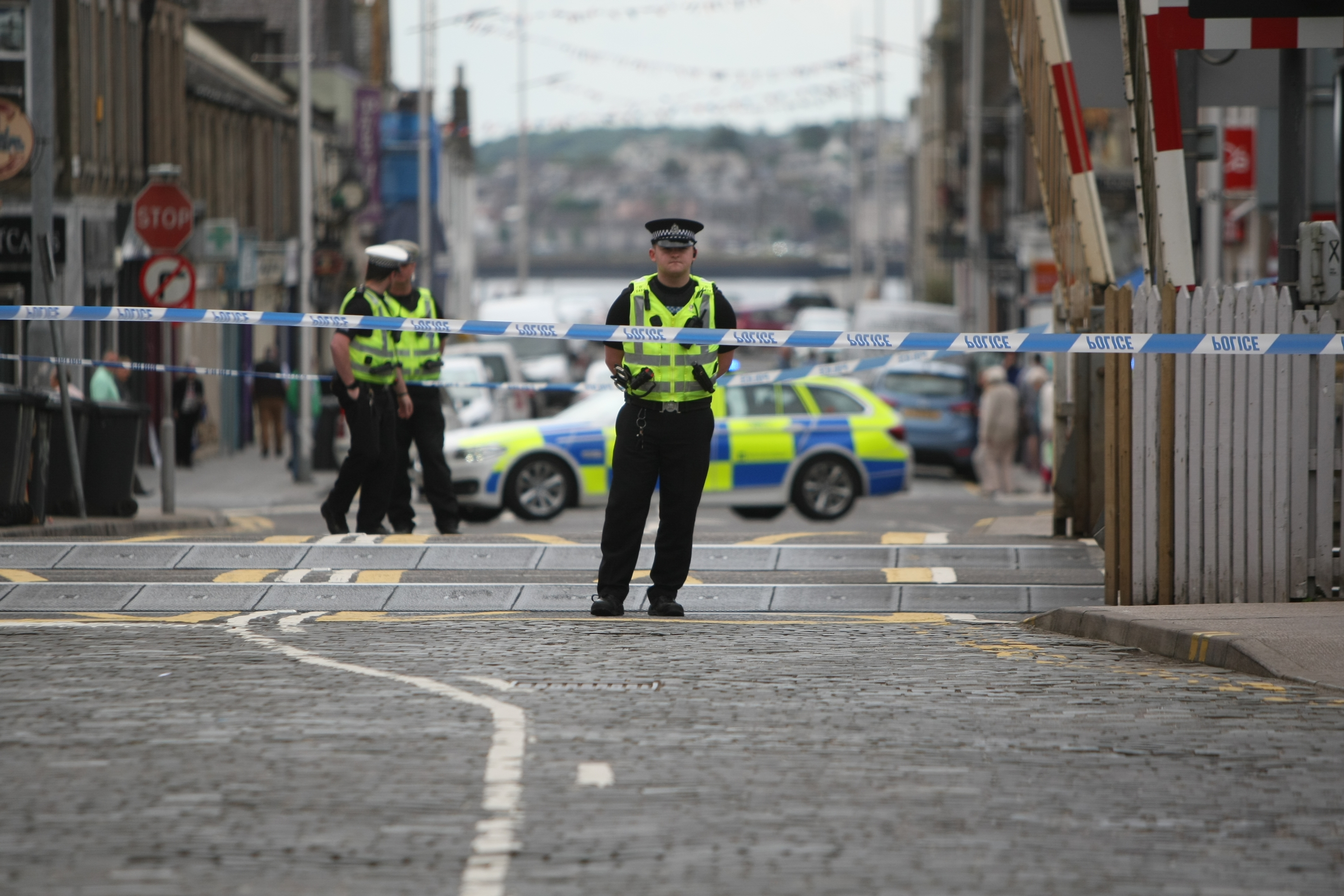 There was shock in Broughty Ferry after a woman in her 40s died when she was struck by a train at the railway station.
The incident occurred at around 11am on Wednesday morning, with police and ambulance in attendance shortly after.
The area around the level crossing on Gray Street was closed by police for several hours, and rail passengers were transferred to replacement bus services at Dundee and Aberdeen for much of the afternoon.
It is believed the woman was struck on the line close to one of the station's platforms.
She was pronounced dead at the scene. Her identity has not yet been released, but her family has been informed.
Broughty Ferry councillor Laurie Bidwell said he was shocked at the news.
He said: "I was in the Ferry while this was on-going.
"When I was there I saw some of the police and ambulance activity for myself.
"It is a really upsetting thing to witness."
Another man added: "It looked horrific and I'm horrified to hear that someone has died."
Helen Maxwell, from Broughty Ferry, had passed the station shortly before the incident.
She said: "The train didn't stop – it was about seven carriages long. It just went right through."
Bryan Deans, 61, said: "At about 10.30am I saw two police officers running up the street towards the station."
Babs McInrue, 60, was in the area at the time of the accident and said: "It's a real shame and what a tragic thing to happen."
It is the second death at the station in as many months as a man died on the level crossing adjacent to the platform on May 6.
Lesley MacPhail, 47, also from Broughty Ferry, realised what happened when traffic built up following the road closure.
She said: "I was crossing the street and the traffic started backing up the road.
"We are hearing these sorts of stories more and more."
Scotrail said services returned to normal at around 2pm but some disruption continued well into the afternoon.
A British Transport Police statement said: "Shortly after 11am on Wednesday 22 June officers from BTP were called to the railway line near Broughty Ferry station following reports a person was struck by a train.
"Officers attended alongside Police Scotland and Scottish Ambulance Service and a woman in her 40s was pronounced dead at the scene. Her family have been informed.
"There are no suspicious circumstances surrounding her death and a full report will be submitted to the local Procurator Fiscal."