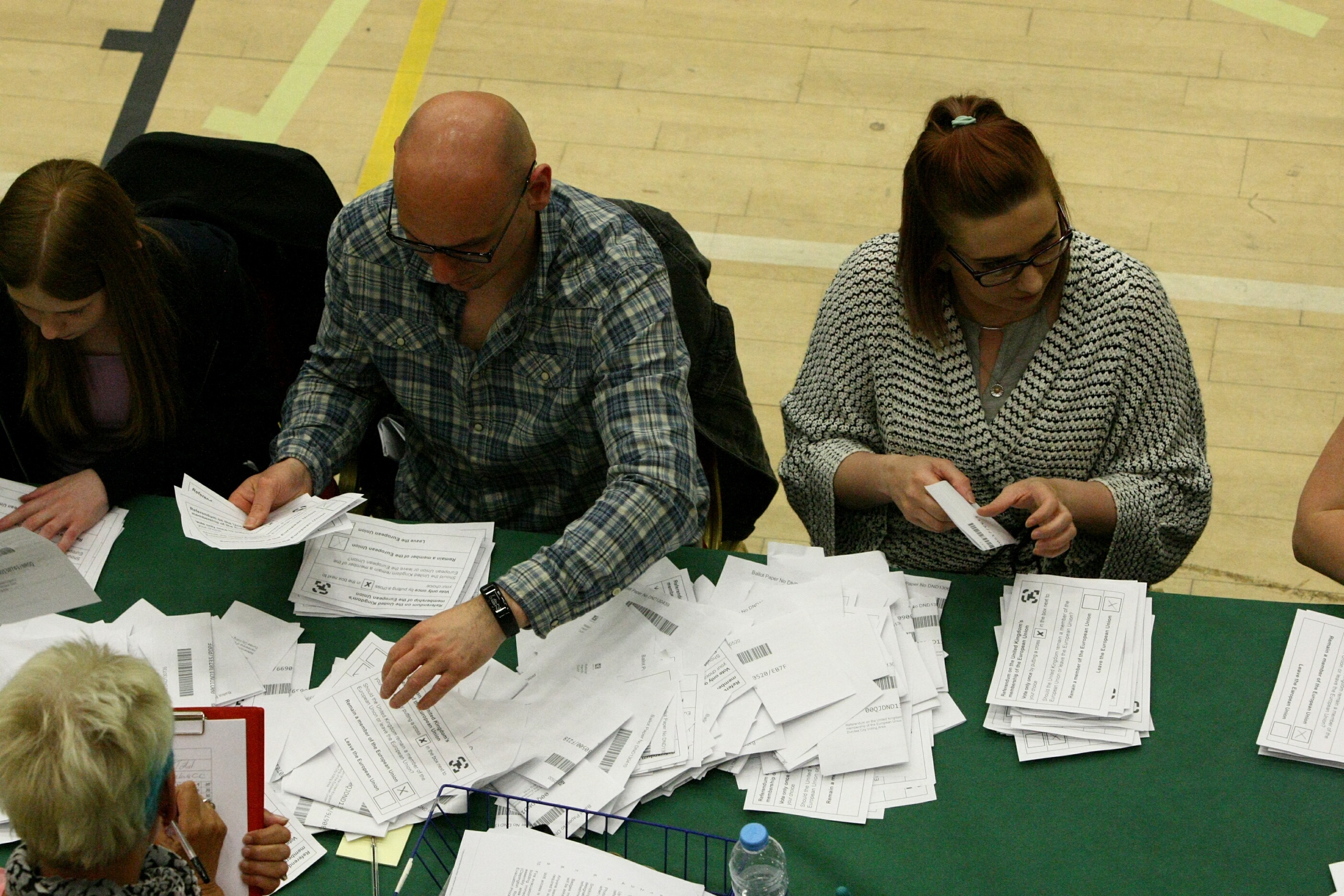 Dundee has voted for the UK to remain as a member of the European Union.
A small number of cheers went up for those in favour of Remain after the result was declared, but the usual victory fanfare appeared in short supply as news of results from other areas of the country came in.
The number of votes in favour of Remain stood at 59.75%, and those in favour was Leave 40.2%.
A total of 66,418 votes were cast in the city, with a turnout of 62.9%, meaning over 10,000 more were votes cast in this referendum than in the Scottish parliamentary election in May.
This is a drop from the high number of votes cast at the Scottish Independence referendum in 2014 and for the UK General Election in 2015.
The number of votes cast during those campaigns stood at 118,729 and 92,899 respectively.
Counting got under way at the Dundee International Sports Centre at just after 10pm, a clammy heat engulfing the gymnasium which had been repurposed as a returning office.
Representatives from across the city's political divide appeared almost united under the Remain banner, with both SNP and Labour politicians sporting remain slogan t-shirts and badges.
SNP MP Stewart Hosie was pleased with the turnout in the city, and said Dundee had once again delivered for Scotland.
He said: "I am very pleased with the result and turnout in the city, once again the people of Dundee have delivered.
"I am worried about the UK result overall, but it would seem that Scotland has chosen to remain a part of the EU.
"If the result is close either way, then the constitutional issues that have arisen won't simply disappear."
Labour MSP for North East Scotland, Jenny Marra, also said she was pleased with the Dundee result, but warned that the continuing question of constitutional change was deflecting from issues voters were concerned about.
"It is clear the people of Dundee have seen the benefits of remaining in the EU," she said.
"Voters are concerned about issues like health care and jobs and the more concern that is put on constitutional matters means less political action is put toward these issues.
"I don't feel there will be a second Scottish Independence referendum, and I would expect Nicola Sturgeon to keep her word on the "once in a lifetime" promise she made before the referendum in 2014."
A representative from the Leave campaign was approached for comment, but none was forthcoming.