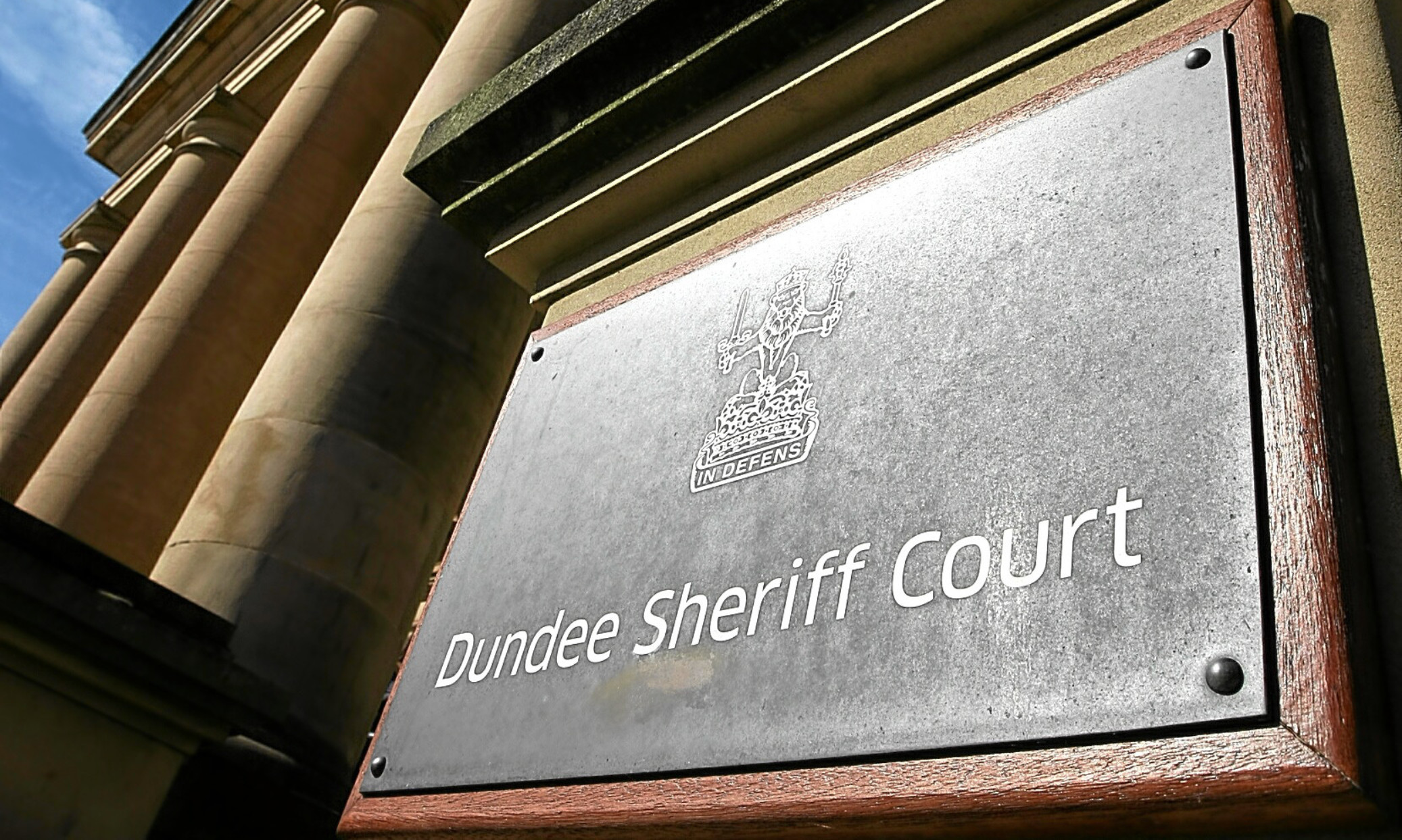 An airman who made brutal sexual threats to a young woman he'd met online just days earlier has been placed on the sex offenders register for five years.
Nathan Brown, who serves with the RAF at Leuchars, was told by a sheriff that he had a twisted attitude towards women, coloured by his use of prostitutes.
The serviceman bombarded his terrified victim with a flurry of obscene and explicit messages in the early hours of the morning on December 9 last year.
The threats the 23-year-old made were so horrific they could have led to "serious and possible fatal injuries" had they been acted upon.
In fact, they were so graphic that during an earlier court appearance Sheriff Alastair Brown stopped them from being read out at Dundee Sheriff Court for the sake of the woman.
The airman's only excuse was that he had been drinking heavily throughout the night and that he had been making "a cry for help".
The court heard that the young man and his victim had begun speaking after meeting through the internet dating site Tinder.
After just a few messages were exchanged, however, the young woman became uncomfortable about the content of some of those sent.
She then woke on the morning of December 9 last year to find her phone filled with increasingly worrying texts from an increasingly drunk Brown, which left her so frightened that she called the police.
For the sake of the complainer, exact details of the texts were never made public, but Dundee Sheriff Court was told of their general content.
The airman is said to have made "extremely serious and graphic sexual threats, which included threats of conduct that would amount to oral rape" and which "could have resulted in serious, possibly fatal injuries".
Brown, whose address was given as Ministry of Defence, Royal Air Force Station, Leuchars, subsequently appeared at court and admitted contacting a woman by telephone and repeatedly sending her messages of an offensive, threatening and sexual nature to her fear and alarm.
Sheriff Alastair Brown told Brown, who was once again accompanied to court by a senior RAF officer, that: "The kind of things you said to this young woman are utterly unacceptable.
"They were foul, deeply offensive and would have caused considerable upset to your victim.
"They would fully justify a prison sentence. Only the fact that you have never been in trouble before, and an alternative to custody is available, helps you avoid that fate."
He added: "I have read reports from social workers that suggest you have begun to learn how to relate to women.
"You appear to have used the services of women who have been paid to accept your attentions.
"I do not know that their reactions are good guidance for how other women will react to your attitude and conduct."
Solicitor Billy Boyle said his client accepted that he was guilty of a serious offence and said he was "filled with remorse".
A request that the court consider the punishment that could be dished-out to his client following the conclusion of the court case was, however, rejected by Sheriff Brown.
He said: "I propose to ignore anything that the army may or may not do.
"I would not, with any other offender, leave it to their employer to play a part in the disposal."
The sheriff ordered Brown to carry out 300 hours of unpaid work, to be completed within 12 months.