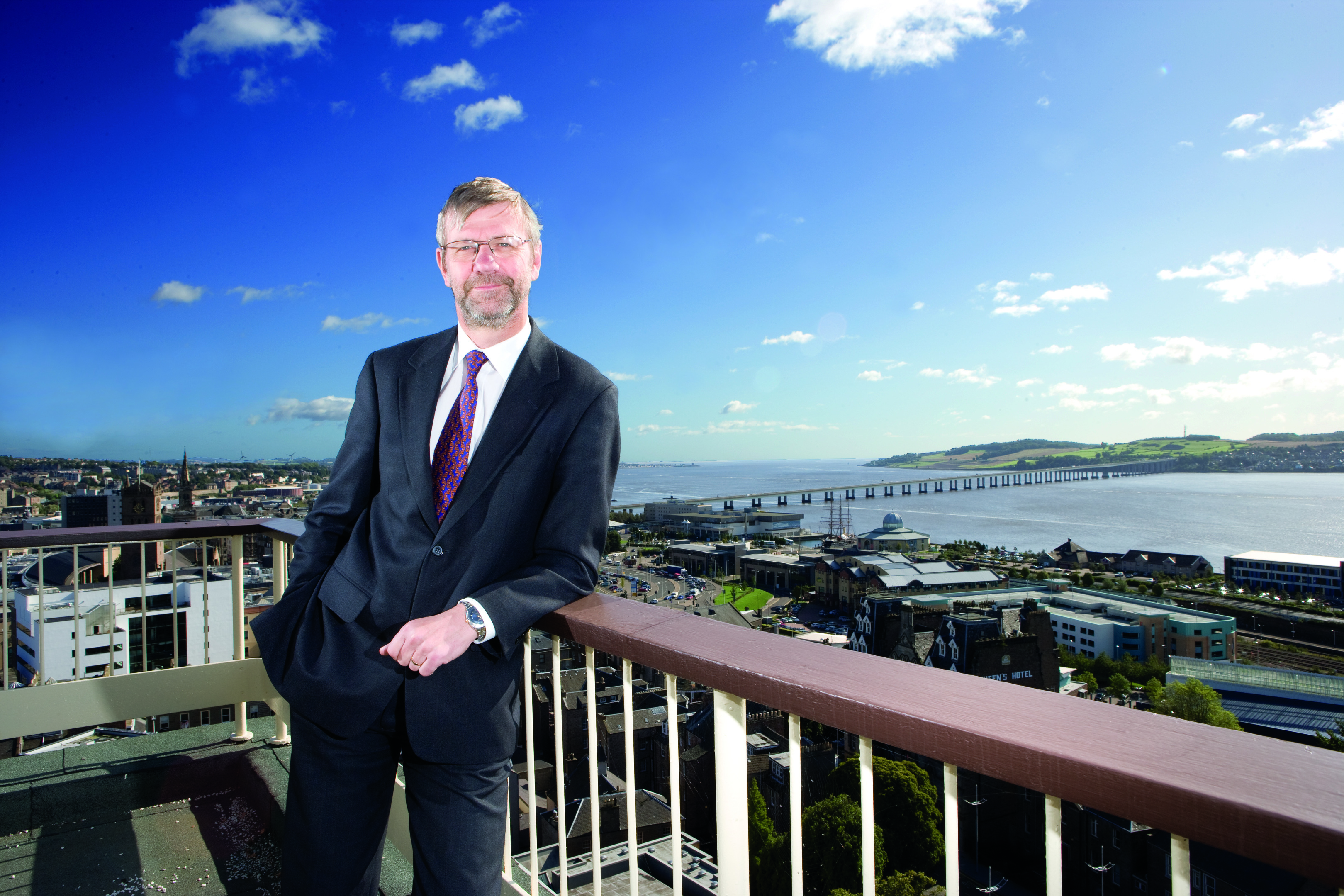 The principal of Dundee University has said negotiations to manage the UK's exit from the EU must include provisions to protect research funding.
The Leave vote has huge implications for the higher education sector north and south of the border in terms of access to funding for research.
Students from EU countries also benefit from free tuition in Scotland.
Universities Scotland, the trade body for higher education institutions, has said protecting research funding and freedom of movement will be a vital part of Brexit negotiations.
Professor Sir Pete Downes, principal and vice-chancellor of Dundee University, said his priority is to reassure current students and staff there will be no immediate disruption caused by the vote to exit the EU.
He said: "The most important thing we need to do right now is to ensure that our staff and students from the EU know that nothing immediate is going to happen."
Professor Downes added the Brexit negotiations must ensure that "connectivity" between Scottish universities in terms of funding and freedom of movement is not lost.
"There is a lot to play for in terms of how Brexit is managed," he said.
Although Professor Downes warned of the risks of a Leave vote before Thursday's referendum, he said it does not necessarily mean British universities will lose out on funding, depending on the result of the UK's negotiations to leave.
He said: "There are examples of counties that have access to European funding."
Professor Downes also said he hopes the vote will not impact the number of students from the EU coming to Dundee to study where they benefit from free tuition, which he said would have to form part of the Brexit negotiations.
"What we would hope to secure is a future in which European students want to come to study here in Scotland because they are a vital part of the community and they are part of a global talent pool," he said.
"It is not just universities. All of the UK needs to recognise we compete in a global talent pool, not just a local talent pool."
Professor Sally Mapstone, principal elect of St Andrews University, said: "This will inevitably be a disruptive time, but in such times the values of quality, community and enquiry for which this university stands and which bind us together are more important than ever.
"St Andrews is outward looking, international and European, and we will go on being so. We have flourished over six centuries because of a belief in the enduring value of what we do, and our connectedness with the world.
"Scholarship transcends national boundaries, and while a Brexit poses challenges for universities in terms of research funding and the mobility of our staff and students, we will have time to weigh those challenges, and opportunities, and to develop considered strategy in response.
"I particularly want to reassure our current students, undergraduate and postgraduate, and offer holders, that the referendum result will not affect fees or support. Where we have made an arrangement with you, we will honour it."
A spokesperson from Universities Scotland said: "The electorate has made its choice and we respect its decision.
"This outcome has a number of significant and direct implications for Scotland's universities but the most important thing right now is to advise EU staff and students working and studying in our Scottish institutions that nothing changes overnight as a result of this referendum result.
"Our priorities are to influence the negotiations for the terms of Scotland, and the UK's, future relationship with the EU.
"We want to retain the right for staff and students from EU countries to continue working and studying in Scotland and to negotiate access to European programmes for students, staff and research. We believe this is compatible with the electorate's decision and would be to the benefit of Scotland and the UK."
There was dismay at the result from one of the UK's leading universities.
Professor Sir Leszek Borysiewicz, vice-chancellor of Cambridge, said: "We note this result with disappointment. My position on this issue is well known, but 52% of voters in the Referendum disagreed.
"We will work with our partners in business, research and academia, as well as our European partners and the Government, to understand the implications of this outcome."