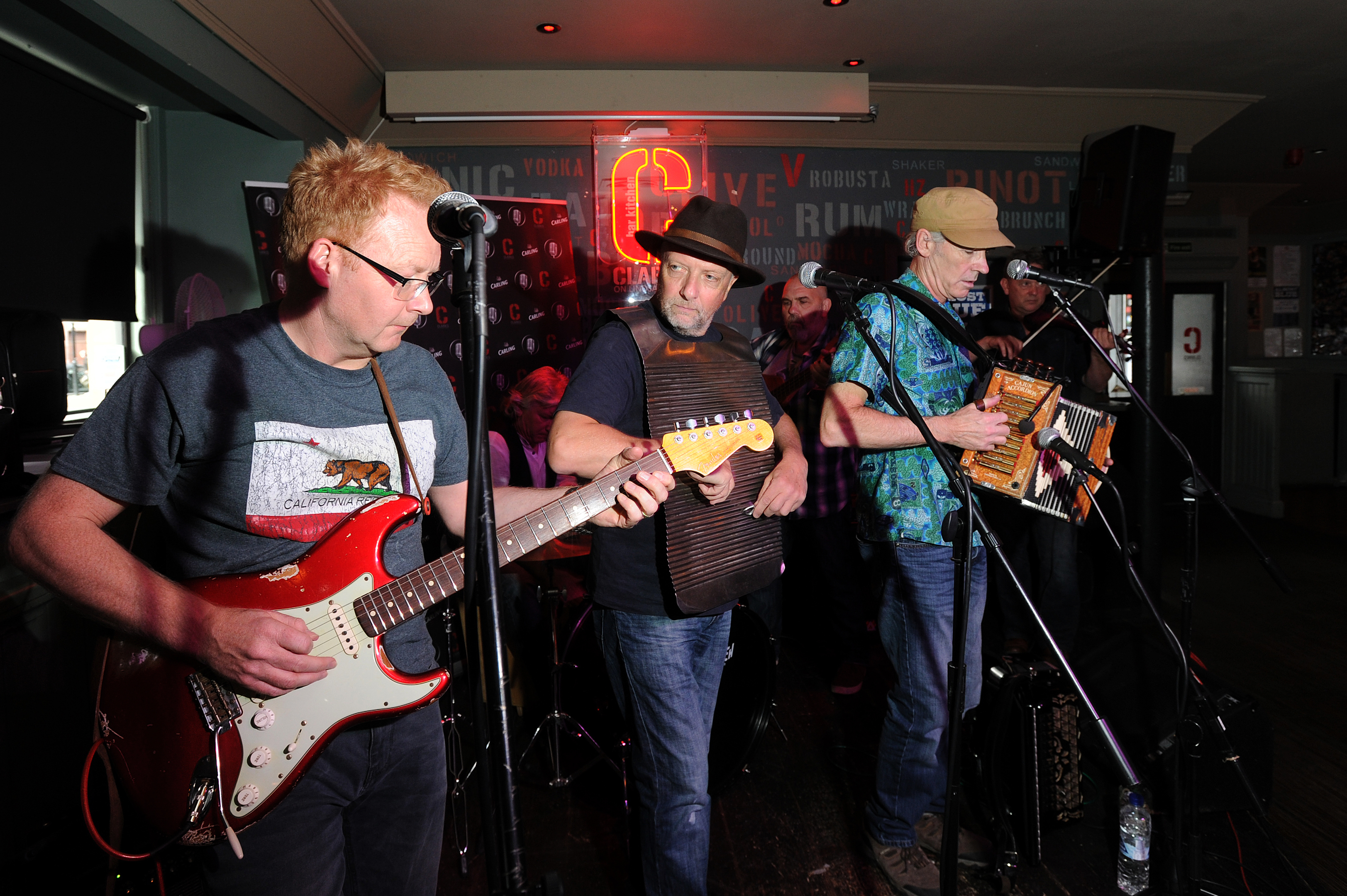 Dundee turned itself into Scotland's music capital this week with the triumphant return of the Almost Blue festival.
The city-wide event saw 29 pubs, clubs and other venues host live acts and stage more than 100 separate gigs.
Around 10,000 packed into the venues to listen to acts offering up everything from jazz and blues to indie and country.
Acoustic vibes in The Vestry with Dave Webster and Stevie Anderson ✌

Posted by Almost Blue on Sunday, 3 July 2016
Although only in its fourth year, the festival is already established as a permanent fixture on the Scottish music scene.
This year's event even earned praise in the Scottish Parliament after north east MSP Liam Kerr, lodged a motion asking for its organisers to be congratulated.
This year's highlights included performances from Lefty and Friends, Boogalusa, Dirt Road Blues and The Junkyard Dogs.
Only two venues hosted gigs for the first Almost Blue but nearly 30 venues took part in this year's event.
The festival has become a successor to the Dundee Blues Bonanza, which ran in Dundee for 30 years.
However, unlike the Blues Bonanza, the festival is not just limited to one genre of music.
Almost Blue organiser Alan Wilson said: "It is testament to the Blues Bonanza's success that people have continued to come out and understood what we are trying to do.
"We are not trying to replace the Blue Bonanza but want to keep the great vibe and buzz it created in the city."
He added the success of this year's festival has been a pleasant surprise for organisers.
Lefty & Friends x Boogalusa mash up at the Bank Bar. Fantastic stuff!

Posted by Almost Blue on Saturday, 2 July 2016
"We didn't know what to expect because last year's event went really well in terms of venues and audience reaction.
"But this year has been even better. We've increased the number of venues and the audience reaction has been superb.
"The bands have been brilliant.
"It shows the quality of music in Dundee that so many local bands are playing and that touring bands want to come along."