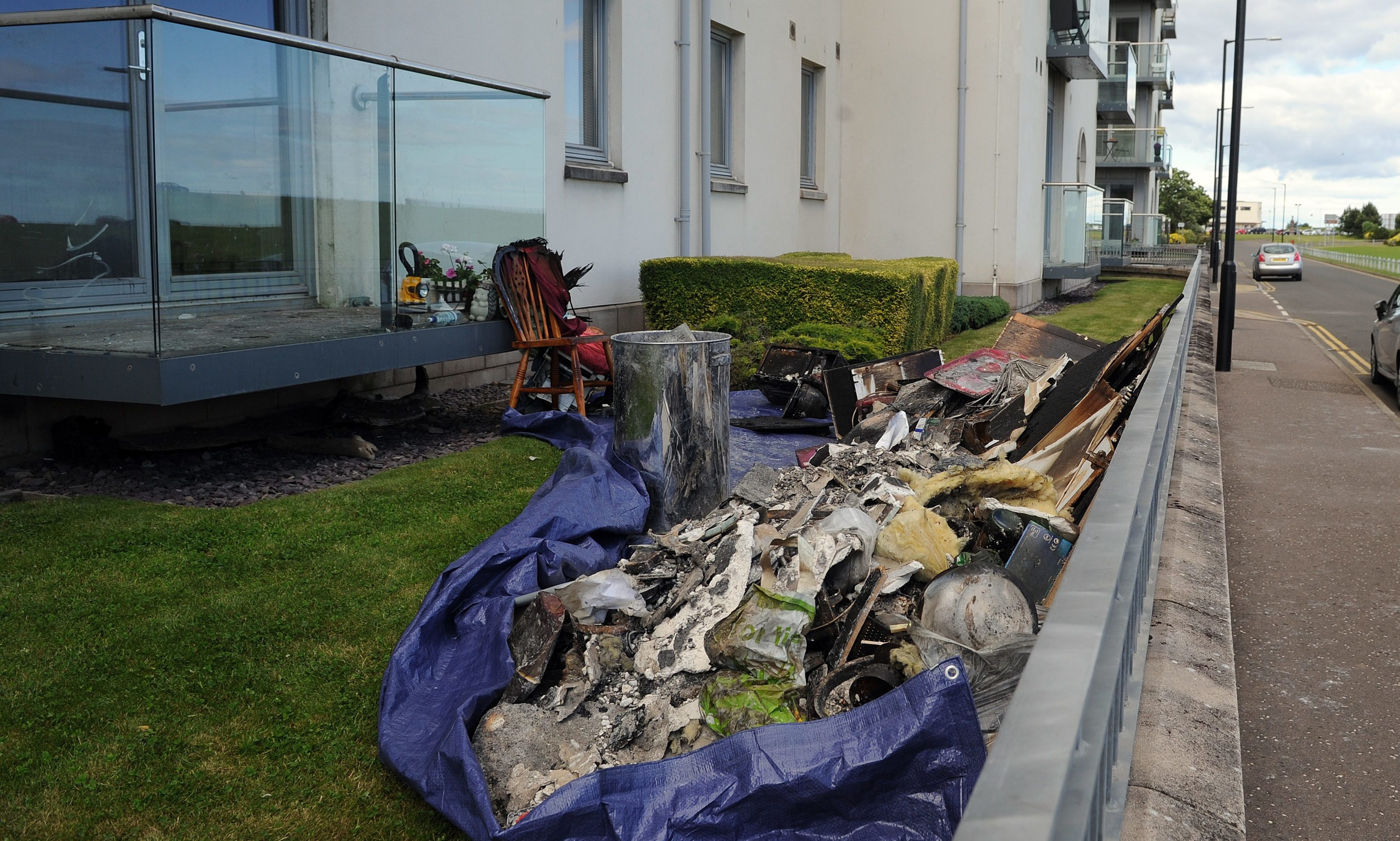 A Carnoustie mum and her young daughter watched in horror as fire tore through their home – killing their two cats and destroying all their possessions.
Yvonne Cantwell, 39, also lost the dress she planned to wear to her eldest daughter's wedding on Friday.
She and her younger daughter Amy, eight, had been swimming in the Carnoustie Golf Hotel on Saturday night when an electrical fault started a blaze in their ground floor flat on Links Parade.
As they came out of the hotel they saw flames leaping from the window of their home.
Luckily, Yvonne's son Dan, 15, was not at home.
Fire crews arrived on the scene at 8pm and used a hosereel to put out the flames. But they were unable to save cats Charlie and Max or any of the family's possessions – including a dress Yvonne was to wear at her daughter Laura's wedding.
The family have now been given temporary accommodation by Angus Council in Arbroath.
But they have been inundated with donations of clothing, furniture and other items since a family friend posted an online appeal to help the family.
Yvonne's oldest daughter Laura, who gets marred in Dollar on Friday, said her mum had been overwhelmed with the generosity of people but needs time to recover from the trauma of the fire.
She said: "The facts at the moment are there was an electrical fault in the flat. The fire brigade has said there was nothing on the cooker.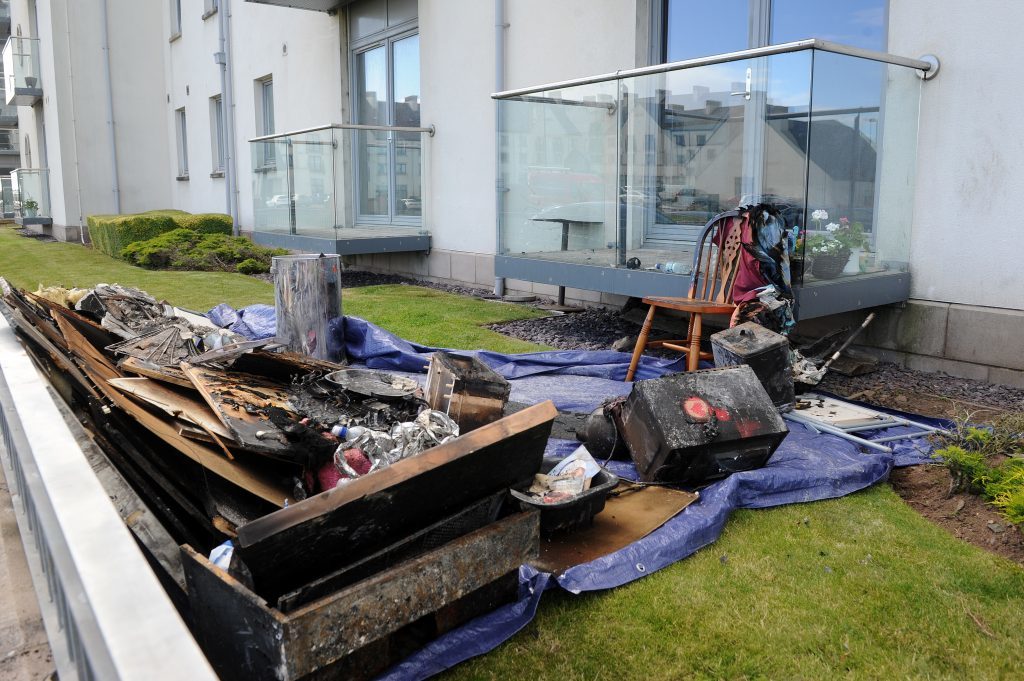 "My mum had gone over to the Carnoustie Golf Hotel, which is just across the road, to go swimming.
"They were there for an hour and when they came out they could see the flames."
Laura added: "They called the fire brigade but couldn't get in for a couple of hours.
"They lost both the cats. It might sound silly to some people but it it is just really distressing.
"We got in the flat for a couple of hours to remove the cats but can't get in again until the insurers have been, but everything was ruined."
Laura added: "All of the wedding stuff for my mum was in there. I don't know if she will be able to make it on Friday."
Despite the blaze, Laura and her mum have been stunned by the response to an appeal made on Facebook by family friend Cheryl Winter.
"It has been amazing," said Laura. "Cheryl is the daughter of my mum's best friend. What everyone has donated is just amazing when there are so many other things going on in the world.
"For people to come together and not even asking for any money is fantastic.
"It is really overwhelming. My mum will get round to thanking everyone but she needs a little time."
Cheryl posted her appeal on Facebook site Facebay Dundee around 3pm on Sunday.
Within hours, she had been flooded with responses from people offering clothes, furniture and other goods.
She said: "I've had amazing response from people we have couches and dining table and chairs cooker chest of drawers – lots of stuff."
A Scottish Fire and Rescue spokesman said they had been called to Links Parade around 8pm on Saturday and used a hosereel to put out the flames.