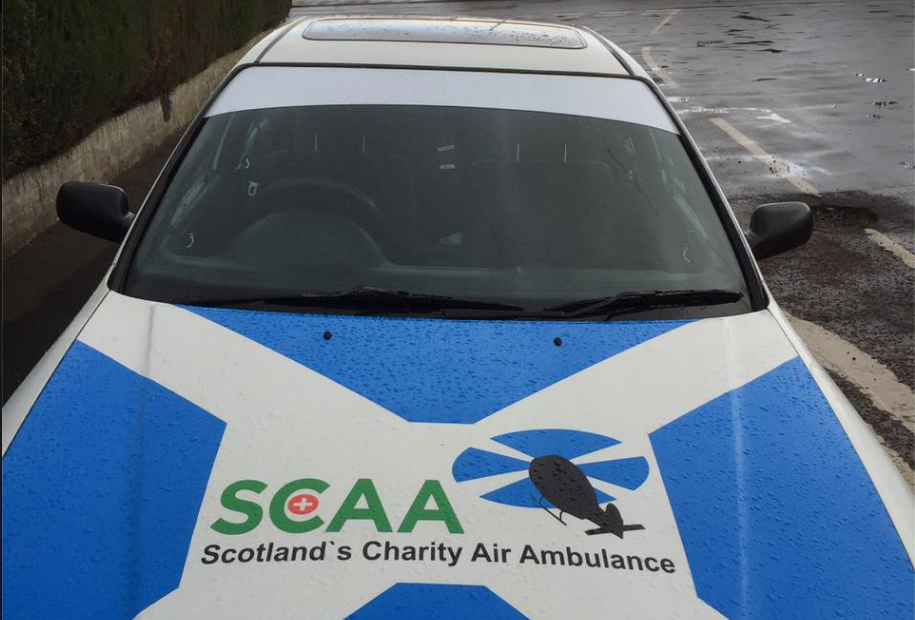 A group of auto-enthusiasts are preparing to set off on the road-trip of a lifetime, with one small but potentially troublesome twist.
The Caledonian Kings are taking part in the Two Ball Banger Rally, which will see them drive from Dover across Europe, covering 1,200 miles over four days in a car worth less than £570.
Rally rules mean that participants have to complete the trip in any vehicle they choose, as long as it costs less than £567.
The 20-year-old Honda Accord the group have purchased already has a staggering 196,000 miles on the clock, and is described as "factory fresh" with only 10 previous owners.
The boys are taking part in the rally to raise funds for the Scottish Charity Air Ambulance.
They hope to raise £800, all of which will be handed over to the "worthwhile" cause.
Iain Appleby, 26, said that the group were excited at the prospect of travelling across the continent as part of the rally.
He said: "This is the first time I or any other members of the Caledonian Kings have done something like this.
"We are all raring to go, and can't wait to take part in the adventure.
"None of us are car professionals, I'm a joiner by trade, but we are all very interested in cars.
"It will certainly be a challenge, but the Scottish Charity Air Ambulance is a very worthwhile cause and it will be good to give something back to them."
The rally start point is Dover, and from there the group will travel through nine countries, including France, Luxemburg, Austria and Italy.
Event organisers are keen to stress that it is not a race, and although there is a time limit, any teams caught speeding could be disqualified.
The Two Ball Banger Rally took its inspiration from several other trans-continental car rally's, such as the more expensive Gumball Rally.
The Caledonian Kings will be hosting a fundraising coffee morning on July 16 in Alyth and will be appearing at the Scottish Car Show on July 17, where visitors will get the chance to see their "banger" before they set off on their continental trek.
Members of the public can donate to their just giving page at justgiving.com/fundraising/Caledonian-Kings .