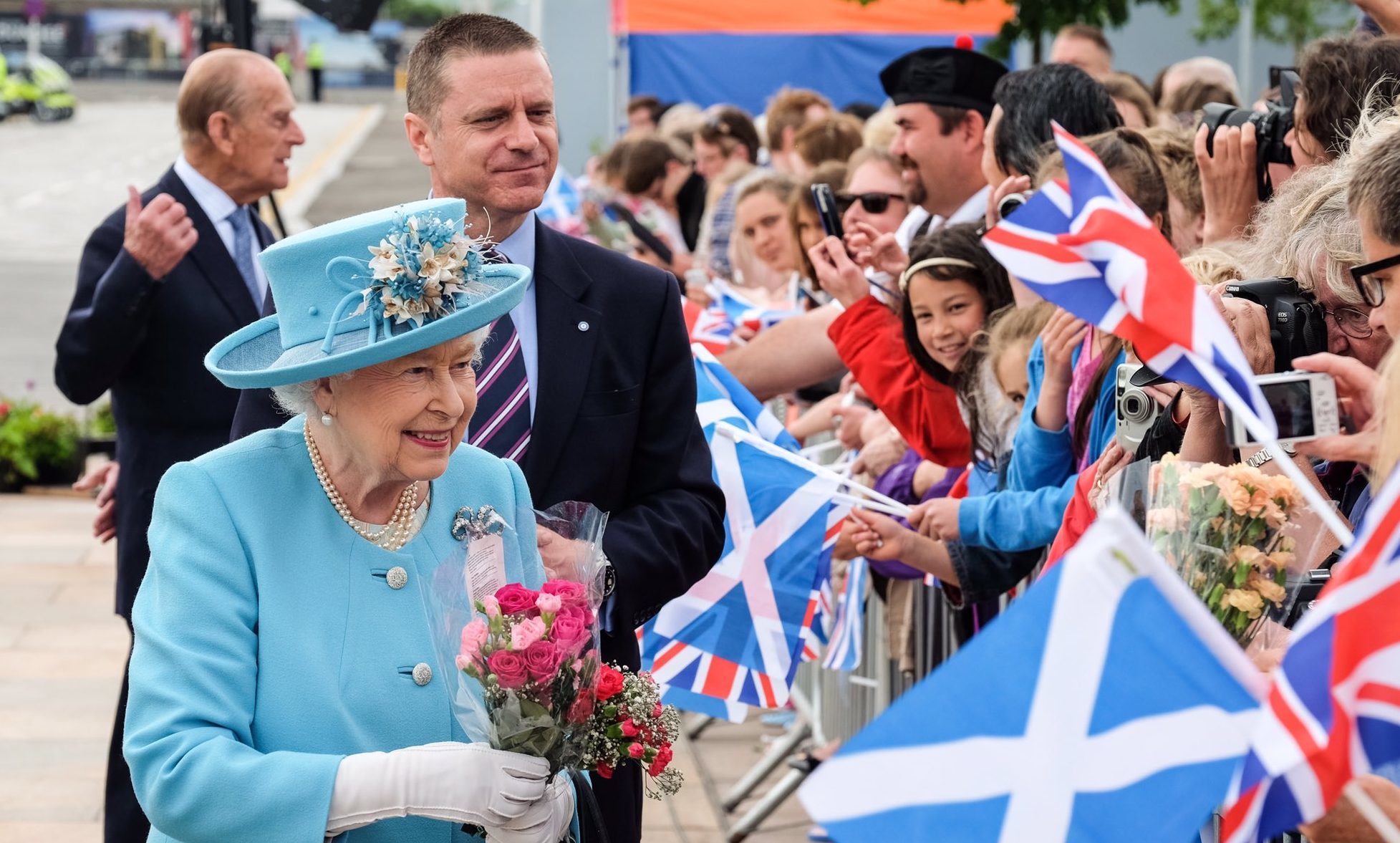 The Queen and her husband the Duke of Edinburgh are in Dundee to visit a number of landmarks and businesses.
As part of their city tour, the royals stopped at the Michelin tyre factory's training school and workshop, where apprentices demonstrated electrical testing, cutting, welding, lathing, milling and a robot cage.
They then visited the BNS Auto Technology Centre and viewed tyre-making machines in action, before moving on to the tyre warehouse.
The main part of the day saw the Queen unveil a plaque in the city's new Slessor Gardens, before greeting waiting crowds from the balcony at City Square.
The royal party are also visiting the Leverhulme Research Centre for Forensic Science at Dundee University.
They will tour the forensic laboratory, part of the Centre for Anatomy and Human Identification, to view various techniques, such as facial reconstruction, fingerprinting and electrical fire investigation, led by Professors Dame Sue Black and Niamh Nic Daéid.
Ahead of the visit, Councillor Will Dawson, Dundee's development convener, said: "It is very exciting for the royals to be opening Slessor Gardens.
"Her mother opened the Tay Road Bridge not very far away, 50 years ago.
"I think there will be a decent turnout, especially seeing as its the opening of Dundee's premier public space and a major milestone for the waterfront development.
"It will be great for folk to be able to start using it, especially after the success of the Royal Arch project.
"Here's hoping that the weather will stay dry for the visit!"
Lunch will be held at Dundee City Chambers, with the royal party then proceeding to view the crowds from the balcony.