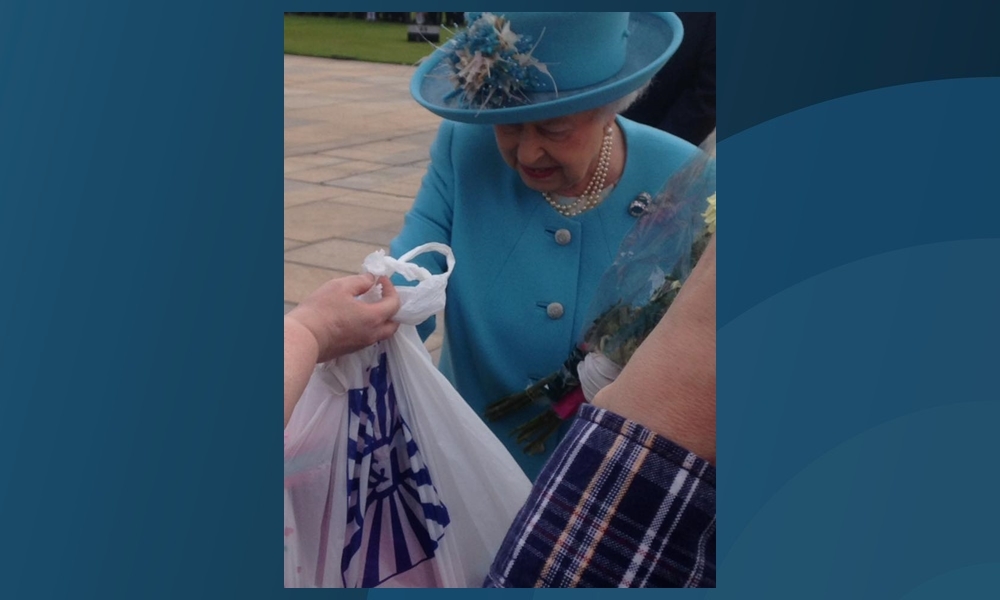 What to buy the woman who has everything?
It's a question many have wrestled with ahead of a visit from Her Majesty the Queen, and there is a long history of people handing over the weird and wonderful.
Now, a Dundee woman has become something of an internet sensation after taking a bargain approach to royal gift-giving – a carrier bag of toys from B&M stores for the Queen's great-grandchildren Prince George and Princess Charlotte.
It came as the Queen visited Slessor Gardens during a day of engagements in the city with the Duke of Edinburgh.
The Courier has not been able to establish if the monarch is a regular customer of the discount retailer, but a photo taken by a bystander suggests the gift may have taken her slightly by surprise.
The woman who captured the touching moment said: "(The) Wee woman that gave her the gifts is a legend ? hope she knows how many people are sharing this!"
The photo has already been shared hundreds of times online, with many pointing out the woman may well have spent a greater share of her income on the gifts than do many of the rich and famous.
The poster added: "They should get hold of the woman then let her meet the queen properly ? "