Famed actor Alan Alda has given his support to Dundee University newly-opened Leverhulme Centre for Forensic Science.
The screen star sent a video message congratulating the university after the centre was officially opened by the Queen.
Alda, best-known for his role as Hawkeye Pierce in the TV series M*A*S*H, is an advocate of communicating the benefits of science and gave his name to the Alan Alda Center for Communicating Science at Stony Brook University in the United States.
The Bridge of Spies star is also a visiting professor at the institute, and helps develop programmes that enable scientists to communicate more effectively with the public.
In the video message, he said: "We are very excited to be working with the Leverhulme Research Centre at the University of Dundee.
"The work you are planning in forensic science is so tremendously important to justice. We are going to have a great time working together."
The Alan Alda Center is also one of the international partners which will link with the Leverhulme Centre.
Professor Niamh Nic Daéid, co-director of the Leverhulme Research Centre for Forensic Science, said: "If we are to be successful in our ambitions to raise the whole field of forensic science to a new level then it is essential we are able to communicate effectively with a wide range of partners and also, vitally, with the public.
"Working with the Alan Alda Center for Communicating Science will help us greatly in that respect and we are all delighted to have received such a warm message of support from Alan."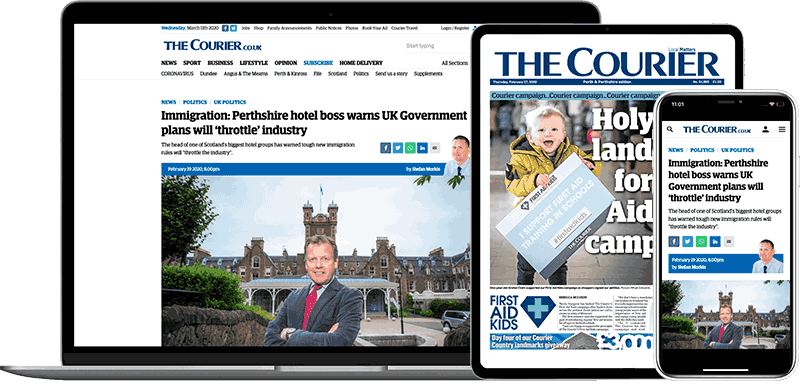 Help support quality local journalism … become a digital subscriber to The Courier
For as little as £5.99 a month you can access all of our content, including Premium articles.
Subscribe