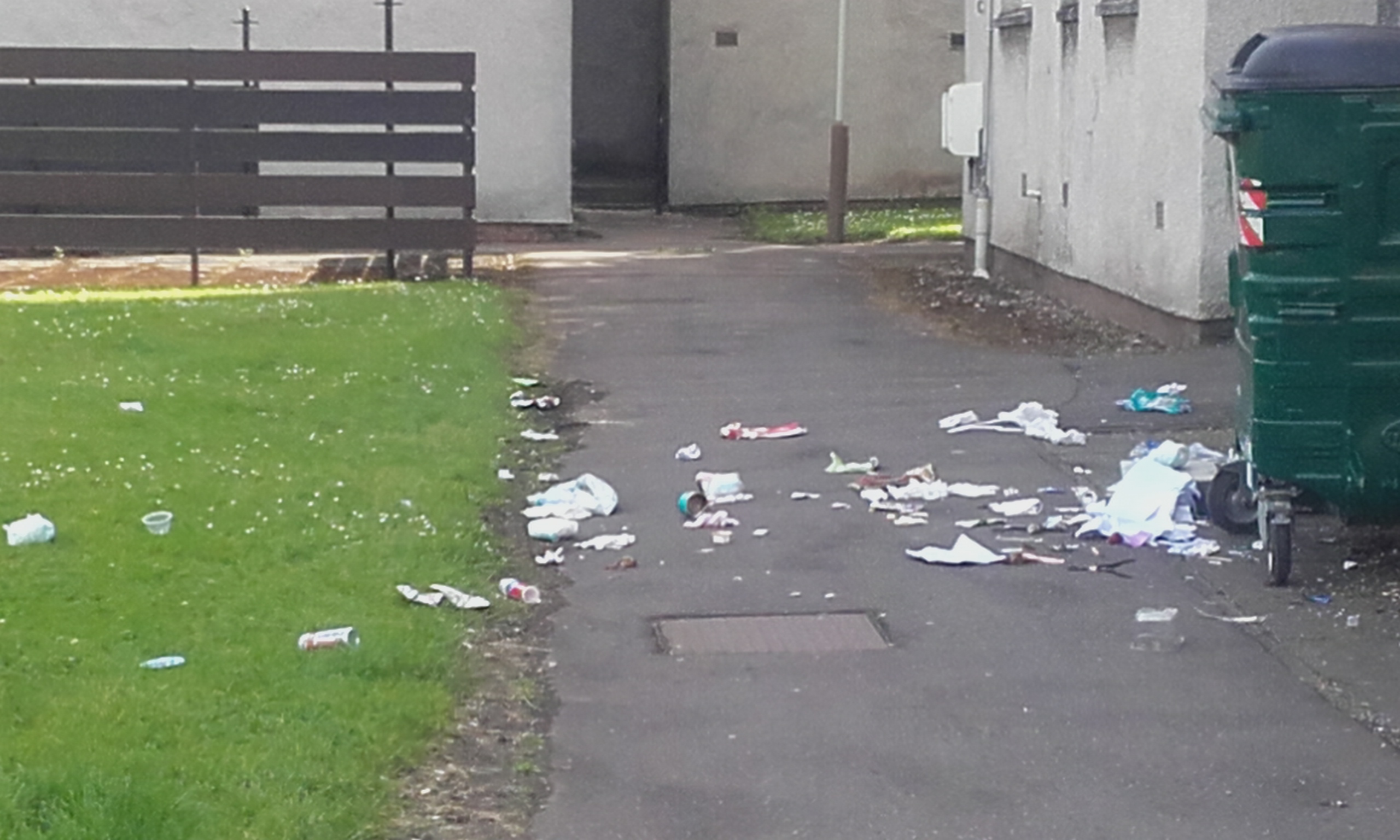 A Dundee mum has spoken of her anger and disgust at the "constant" stream of rubbish found underneath her window.
Jackie Jaskolski and her dour-year-old daughter were greeted by "dirty nappies, animal guts and sanitary towels" when exiting their block of flats this week.
The Craigie Drive resident said that this was a frequent sight and that despite complaining to the council "nothing has been done".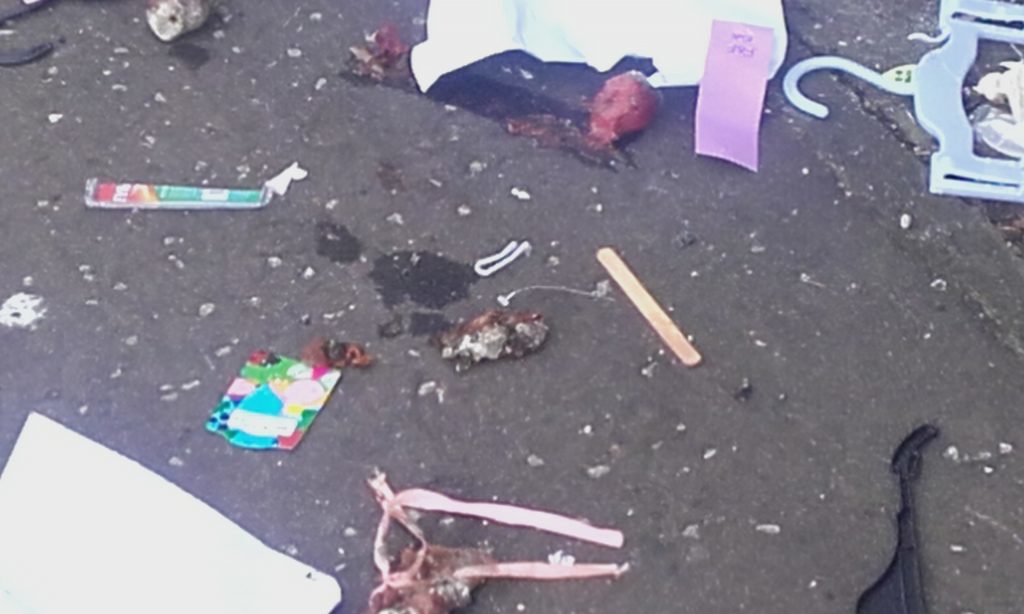 It is unclear whether the rubbish was intentionally dumped on the street, or whether the wind has blown it out of the bin.
Ms Jaskolski said: "I have complained four times to the council and left a complaint with environmental health but nothing has been done.
"One morning my four year daughter was greeted with dirty nappies, animal guts, sanitary towels and lot more general rubbish, this is not a one off, it is frequent at the one and only block this bin seems to be sitting in front of.
"I can also smell the bin from my kitchen window."
A Dundee City Council spokesman said that the local authority was aware of the complaint and will be dealing with it.
The spokesman explained: "The complaint has been received, which will be dealt with as soon as possible.
"If this is found to be a recurring issue the council will take appropriate action."
Meanwhile in Menzieshill, local residents have complained of a communal parking area being blighted by rubbish.
Leith Walk has been plagued by litter left strewn around the recycling bin area.
Local councillor Tom Ferguson believes the situation might become  more of a "common occurrence".
He said: "When I've spoken to constituents they have expressed concern about people fly-tipping.
"People are driving to other areas and disposing of their recycling and that is having a knock-on effect for local residents.
"Unless the situation is monitored more regularly, I think pictures like this may become a more common occurrence."
Jacqueline Fleming, 27, a student nurse who has lived in the area for the past 11 years, added: "This isn't the first time we've had an overspill like this and my immediate concern is that rats will be attracted to the area."