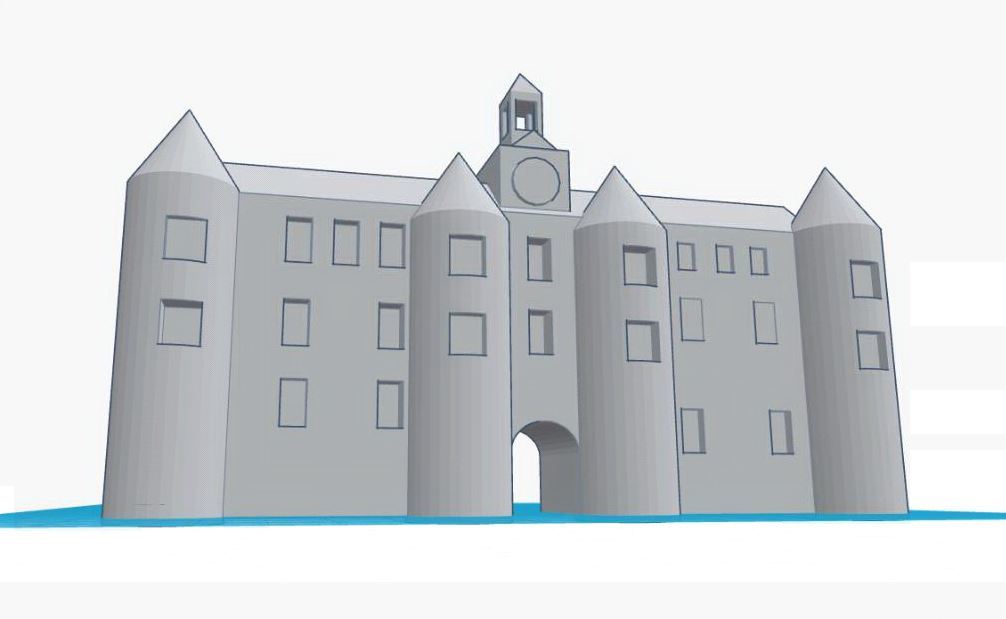 Young people across Dundee have been recreating famous city landmarks using 3D printers.
Pupils from schools across the city have made miniature versions of buildings such as the Caird Hall and Mills Observatory on computers, which are then brought into reality using cutting edge printing technology.
The venture is part of a campaign, supported in Dundee by the city council's libraries and digital learning team.
Alistair Wilson, library and information worker, has been in schools showing them how to recreate buildings using readily accessible software.
"We are introducing children and young people to being creative and designing using tools they would ordinarily be using," he said.
"We have a 3D printer in the library which we can then use to print off their creations.
"As well as Minecraft, which most of the young people know how to use, we also have TinkerCad which uses basic shapes to build more complex designs."
These creations are then printed off using the library's 3D printer.
The BBC Scotland Learning team are also building a virtual map in Minecraft – a computer game that allows players to build whatever they like – where all the landmarks created during the campaign will be added to a unique map of Scotland.
The campaign coincides with efforts by Dundee libraries to get young people learning how to design and create architecture using new technology.
The service has already proved to be at the forefront of these developments, becoming the first library in the UK to have its own 3D printer.
Gerald Strother, senior producer at BBC Scotland Learning, said: "We're delighted that pupils from around Dundee have been inspired by Build It Scotland. The enthusiasm and skill of the children is obvious to see in their representations of some of the city's best loved landmarks.
"We have been blown away by their work and are looking forward to seeing what this exhibition inspires others from around Dundee, and further afield, to build."
The event also reflects Scotland's Year of Innovation, Architecture and Design by encouraging children to learn about the design process and teach them how to use 3D design software such as Minecraft, TinkerCad or Google Sketchup using PCs, laptops or Raspberry Pis.
The Dundee creations are on display in Central Library until Saturday.
A second exhibition will be launched in October, allowing even more schools to showcase their work in local libraries.