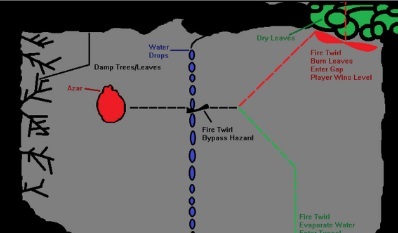 A talented young Dundee student is in the running to win the coveted BAFTA Young Game Designers competition.
Jordan Han, 16, has been shortlisted by a jury of industry experts for his game The Ashes Call my Name.
His two-dimensional game challenges players to solve puzzles in order to navigate their way home through the forest.
The winners will be revealed at a special awards ceremony held at BAFTA's headquarters in London on Saturday.
Fifty finalists will travel to Piccadilly in hope of securing a win – among them Jordan and five other Scots teenagers.
Harvey Elliott, chair of the BAFTA games committee, said: "Each year we are overwhelmed by the calibre of talent identified in this competition.
"This year is no exception, with our finalists clearly among the most promising young games designers in the country.
"We look forward to celebrating their achievements at the ceremony in July."
The BAFTA Young Game Designers (YGD) competition aims to inspire the game designers and game-makers of the future by giving young people the chance to design and create their own game and develop it with industry professionals.