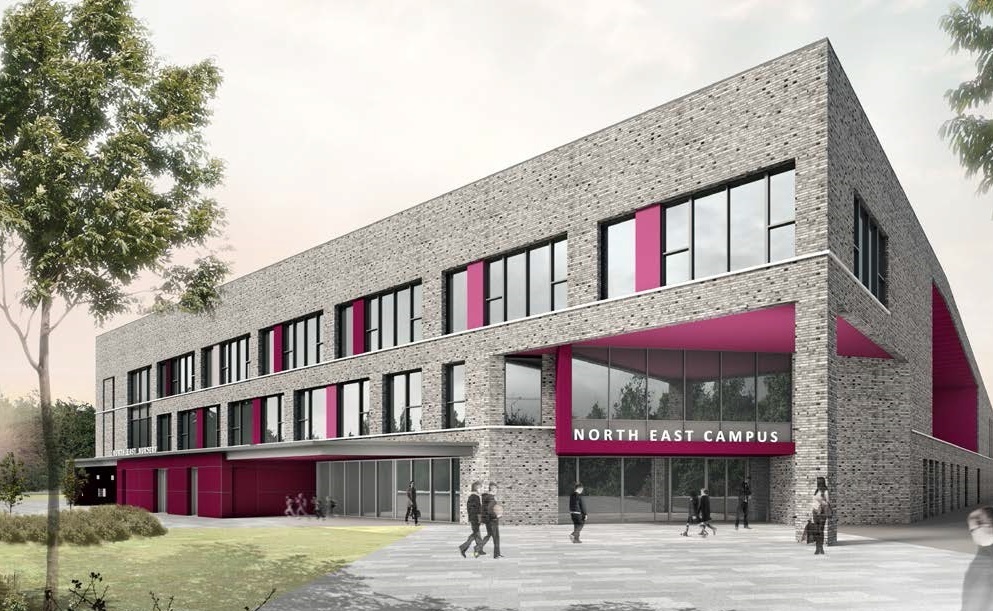 The end is nigh for five ageing Dundee primary and nursery schools, with the city council unveiling detailed plans for its next state-of-the-art campus.
The new North East Campus will take shape on a large greenfield site between the existing Longhaugh and St Lukes and Matthews primaries.
When complete, the modern building will bring together three primary schools and two nursery schools, housing up to 1,000 pupils.
The existing Longhaugh, St Luke's and St Matthew's and St Vincent's primaries will then disappear, together with Longhaugh and St Vincent's nurseries.
The move to the new campus was agreed by members of Dundee City Council's then education committee in June, 2015.
Councillors will now have to consider and agree upon the detailed plans. Extensive community consultation will also take place.
Parents, pupils and staff from the five schools will be urged to have a key role in shaping the facilities on offer.
The council's school estate includes a number of troublesome older buildings.
Some are undergoing renovations, but others – such as Longhaugh and St Luke's and St Matthew's – are beginning to approach the end of their functional life-spans.
According to the council, deteriorating building fabric and constrained layouts mean that new educational programmes are becoming increasingly difficult for the schools to deliver.
In their place, the North East Campus will house the pupils in "a modern, safe and welcoming environment", which the council is confident will be flexible enough to "adapt to 21st Century education and future trends for many years to come".
Children and Families Services Committee convener councillor Stewart Hunter is keen to see the project take shape.
He said: "These are exciting times and I am delighted to see this project moving forward.
"We are working hard to ensure that all our schools enjoy the best facilities we can provide.
"I have no doubt that the North East Campus will make a huge difference to pupils in this community.
"Our project board will meet in September to get this project underway, but there will be plenty of opportunities for parents, pupils and staff to have their say.
"Previous school projects have been delayed as consultation has led to calls for changes to the plans and as people tell us exactly what they want from their school buildings and facilities.
"We will take the time to make sure that we get it right."
Constructing the campus on the land currently separating Longhaugh Primary and St Luke's & St Matthew's should mean that pupils experience minimal disruption when they relocate.
They will also be able to watch their new school take shape.
Once the campus is complete, the council will begin the demolition of the existing adjacent primary schools and nursery.
Dundee City Council has promised the new campus will offer greatly enhanced facilities in comparison with the existing schools.
That will include multiple playgrounds, a soft play area, sports pitches, gardening and nature areas and outdoor classrooms.
Sports facilities should be of the highest quality, with a multi-use games area (MUGA) a consideration.
All the facilities would be available for community use.
Details plans have also been drawn up for a "specially-designed public realm" to the front of the new school building, providing easy pedestrian access to the campus and shielding pupils from the road.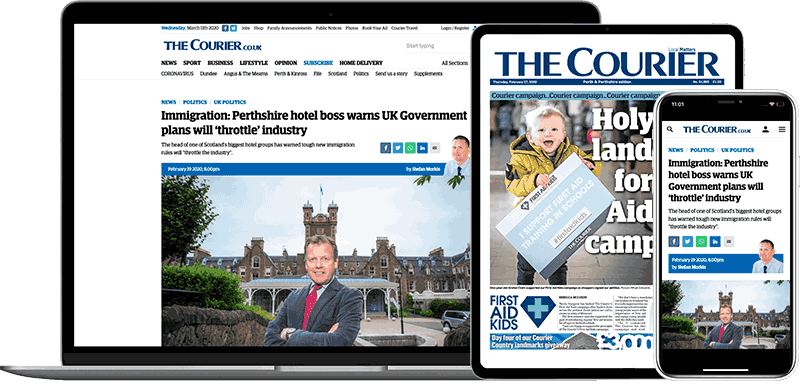 Help support quality local journalism … become a digital subscriber to The Courier
For as little as £5.99 a month you can access all of our content, including Premium articles.
Subscribe