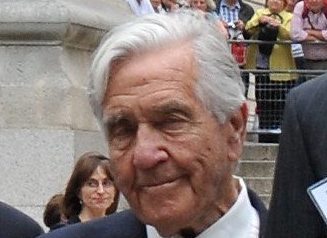 A Dundonian war veteran who survived the destruction of the RMS Lancastria, was shot down in a Spitfire and taken as a POW by Nazi troops, has died at the age of 96.
Nigel Drever, born on 19 January 1920, signed up to the war effort at the age of 19 to undergo a six-year commission with the RAF in Derby.
Having joined in June 1939, just months before the start of the Second World War, he went on to serve for the duration of the conflict and narrowly avoided death on several occasions.
Harris Academy-educated Nigel received his wings as a pilot officer in September 1939, the month war was declared.
The following year he was one of 2,447 people to survive the sinking of the RMS Lancastria off the coast of France, an incident which caused the largest single-ship loss of life in British maritime history.
Anywhere between around 3,000 and 5,800 people died as a result of the sinking, caused by German bombs and consequent gunfire and burning oil spills.
Having returned to the UK, Nigel joined the 610 squadron, flying Spitfires in the Battle of Britain.
His plane was shot down in March 1941 over modern Poland, and despite his parachute only partially opening, he survived the fall.
He was taken prisoner in Stalag Luft III, a camp used to hold air force servicemen throughout the war by German forces.
Meanwhile, his parents in Dundee received an official notice that he was missing on March 7 1941. He had been home on leave just three weeks previously, and had been set to return again the following week.
As the war progressed, and with Soviet forces approaching, 11,000 POWs from the camp were marched through abysmal winter conditions towards Spremburg, a city in Eastern Germany.
Below-freezing temperatures and deep snow gripped the prisoners on the 50 mile route march.
They were finally liberated by US troops in the spring of 1945.
Now aged 25, Nigel returned home after four years of captivity.
After the war ended, he emigrated to Africa and travelled widely across the continent, with stints living in Malta and Andorra before settling back in the UK.
He ended his days in the Royal Berkshire Hospital.
He is survived by Carol, from his first marriage, and Angus and Clair from his second marriage, as well as grandchildren and a great-grandchild.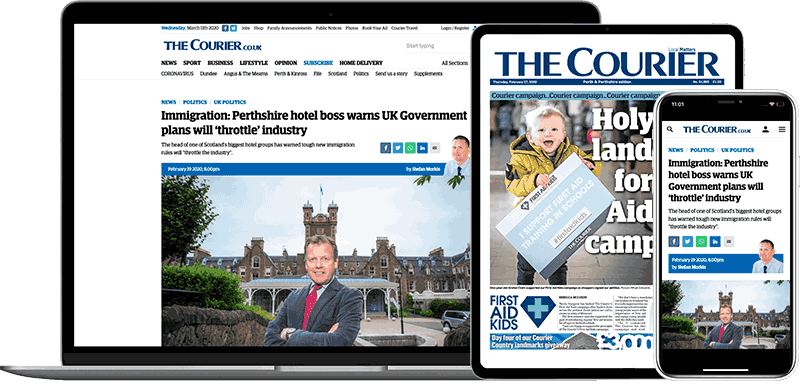 Help support quality local journalism … become a digital subscriber to The Courier
For as little as £5.99 a month you can access all of our content, including Premium articles.
Subscribe