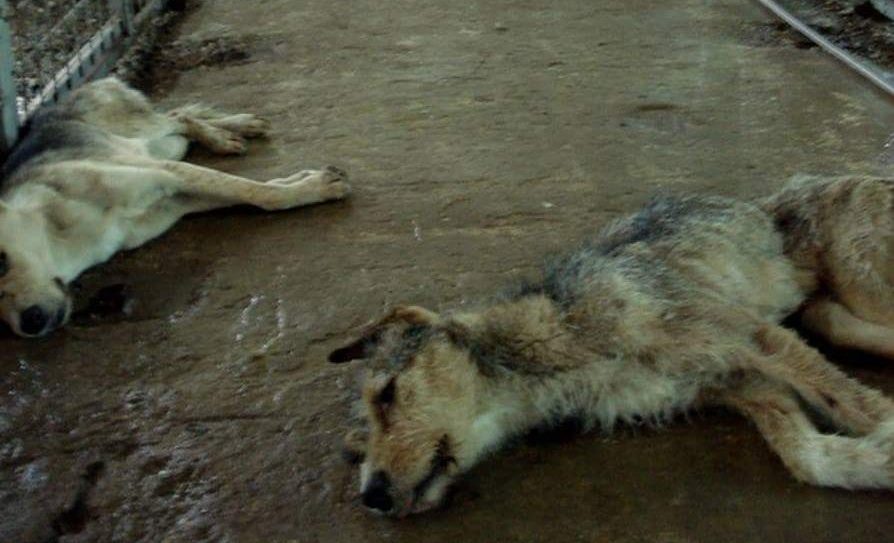 A Dundee teacher is spearheading a last-ditch effort to rescue hundreds of dogs which could be brutally killed by the end of the week.
Up to 250 dogs could be exterminated at the Romanian kennel, where campaigners say animals have previously been bludgeoned to death.
Gail Souter, appalled by the treatment of the dogs, is now appealing for support to get them out of the Breasta Craiova kennel before an August 15 deadline, after which they will all reportedly be euthanised.
The kennel, situated in the south of Romania, has hit the headlines previously for images which showed one of the pens covered in blood.
Gail said she was determined to save the animals from the cruelty she believes they face at Breasta.
"The problem is national but Breasta is one of the worst kill shelters in the country.
"We have renovated buildings to turn them into shelters, built kennels, found spaces in private shelters and even made a temporary shelter to accommodate 40 dogs that will get out tomorrow. However, we can't keep up with the sheer volume of dogs the dogcatchers are bringing into the shelter.
"Corruption is rife as is cruelty to the dogs,many of which end up bloody, bruised and even with broken bones as a result of the dogcatchers who earn €50 per dog they get. Dogs are traumatised."
Dogcatchers are paid for each dog they bring into the centre, leading Gail to believe they may be bringing in dogs from out with the city in their search for strays.
She says the number of dogs coming into the centre in recent weeks has surged to unexpected levels, and the kennel owners are now demanding more money in return for releasing them to campaigners.
Gail believes the entire system is corrupt, and suggests the increase in dogs means dogcatchers now see her and her colleagues as a "cashcow".
She now has five dogs rescued from Romanian kennels herself, and owns various buildings in Romania where dogs are moved to for safety. She says she hopes in the future more will be rehomed in the UK or other parts of Europe, but her priority for now is getting more dogs out of imminent danger.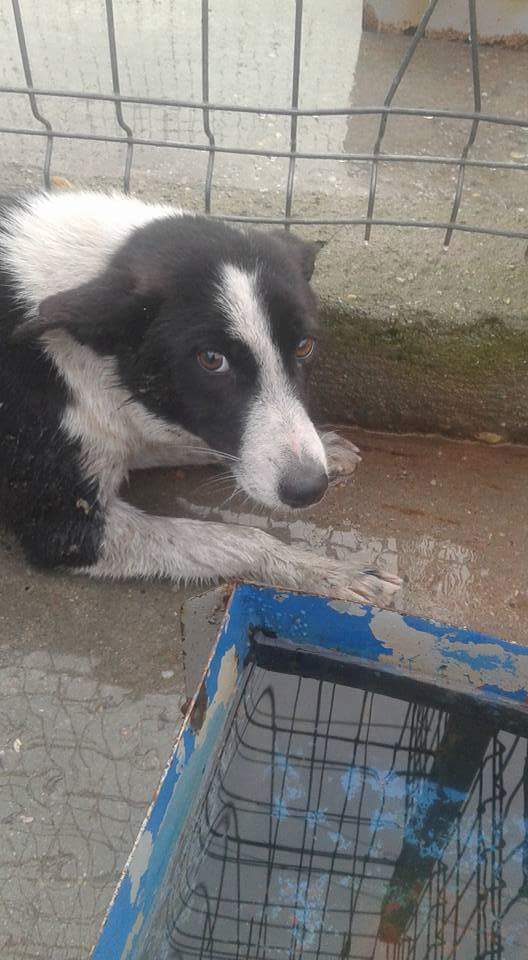 "The kennel has over 400 dogs. It used to be €55 euros to get one out, but they said it was going up to €80, which I refused.
"This has become like a second job to me. I'm lucky I have the school holidays to get stuff done in.
"They have brought in 200 in the last few weeks. We have got to get them out."
Information about how to get involved can be found at the campaign's Facebook page.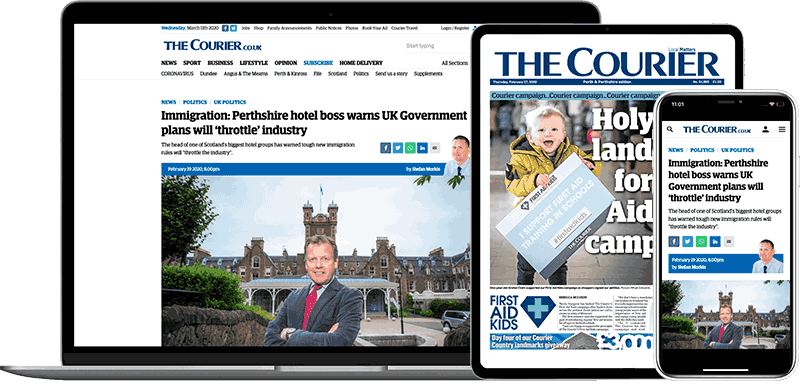 Help support quality local journalism … become a digital subscriber to The Courier
For as little as £5.99 a month you can access all of our content, including Premium articles.
Subscribe